The Favourite isn't your usual period piece. 
Rather than being stuffy, overly melodramatic and antiquated, its fun, hilarious, and the fact it revolves around a love triangle between Queen Anne (Olivia Colman), Sarah Churchill (Rachel Weisz) and Abigail Masham (Emma Stone) means it is the perfect film for the current climate, where the patriarchy is finally being questioned and challenged. 
But just how historically accurate is The Favourite? It turns out that wasn't a concern for those involved in the comedy. 
How true is The Favourite?
"It wasn't a concern to Yorgos [Lanthimos]," insists cinematographer Robbie Ryan. "He didn't want to be stuck making it accurate. He wanted to make an interesting interpretation of what they imagined was going on then. It doesn't at any stage say this is what happened."
"Plus it is a comedy of sorts. And it was nearly 300 years ago. We're in a situation where we can barely remember what happened last year. I think the great thing about making this film or, for better word, comedy, was the freedom. We did what we wanted really and there was no interest in being totally true to the history."
But Ryan is keen to stress that an awful lot of The Favourite is actually historical accurate.
"There is all those things about her child and she had like 17 miscarriages. Actually she had 14 miscarriages and she had three children who all died before the age of 10."
Ryan made sure he was fully prepared to work on The Favourite by reading through several books on Queen Anne. However, even this research failed to cover the ground that the film would explore. 
"The history does become quite heavy," he admits. "It's all about parliament. It doesn't show the human side of her too much and I think what's great about The Favourite is that it shows the human side of being the queen in the early 1800s. The queen who presided over a country going through a lot of changes." 
"The script is so amazing because it gets through what kind of woman she was. A frail and very depressed type person. You know I think the human elements of The Favourite was what made people want to watch it rather than the historical aspect to it."
Another reason why audiences have been attracted to The Favourite is director Yorgos Lanthimos, who, thanks to Dogtooth, The Lobster and The Killing Of A Sacred Deer, has become one of the most intriguing filmmakers in modern cinema.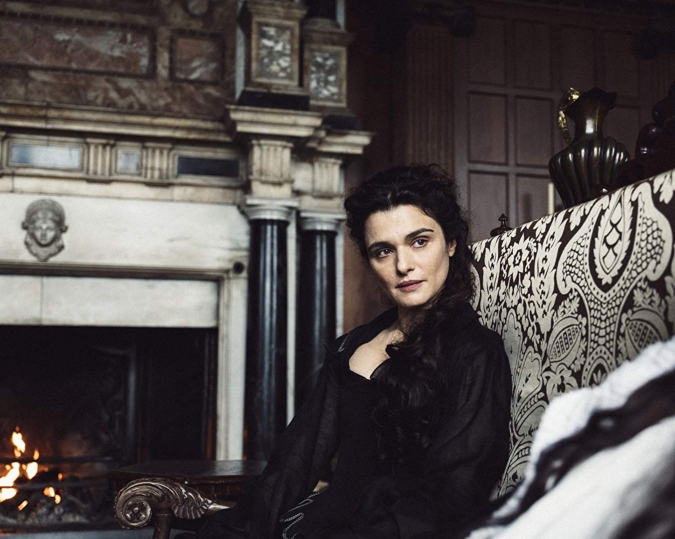 But what makes each Yorgos Lanthimos project so compelling?
"He's very unique in his kind of visual style and abilities. I'm tuned into his way of filmmaking, and try to get his ideas and implement them on the set. The best thing was that he always has a camera with him all the time on set, so he would take a lot of photos and he would show me the photo and go, 'What do you think? Should we try to shoot it this way?'"
"So that was really helpful for me. But he's very unique and he does do things differently. It's very refreshing to work with someone like that."
The Favourite has been nominated for ten Oscars, including Best Director for Lanthimos, and we'll be able to see just how many it picks up when the 91st Academy Awards unfolds on February 24.