Fresh off a decisive victory over the Atlanta Falcons in their preseason opener, the New York Jets head to Landover, MD to take on the Washington Redskins in Week 2 of exhibition action. 
If the joint practice between these two teams was an indication of how things might go on Thursday night, there won't be much of a preseason feel to this game. On Sunday, a fight broke out between the players, which has become a common sight for these sorts of exhibitions around the league. 
At least now any sort of animosity will come from actual game action. 
Regardless, the Jets brass won't be spending much time fretting over that considering they have quite a quarterback battle on their hands. 
Rookie Sam Darnold is coming off an impressive debut, albeit against the backup Falcons defense last week. The USC product completed 13-of-18 passes for 96 yards and a touchdown which only further strengthened his case as to why he should be the man under center for New York come Week 1 of the regular season. 
Even Redskins star cornerback Josh Norman, who isn't known for praising opponents, couldn't help but be impressed by Darnold during those joint practices. 
"Someone asked me about him the other day, and I was like, yeah, whatever, he's just a guy. Then you go out here and see him making these throws and you're like, alright. That's not so much a college-level throw. He's putting them on the money. It's like, dang. You get rookies in here and you try to mess with them a little bit and bait them a little bit into thinking they're throwing a route, and you can make a play and he's not having it. It's so crazy to see that at an early age. Dak [Prescott] has that; Carson [Wentz] has that. So it's like, man, they must come in here not wanting to screw it up, and he's so far impressed me and I didn't want him to. I wanted to break all rookies. He's been doing a great job."
Just in case Jets fans couldn't love the guy any more. 
However, Teddy Bridgewater had himself a solid night of his own against the Falcons starting defense. Coming back from a gruesome leg injury, Bridgewater showed that he is getting his career back on track as he completed 7-of-8 passes for 85 yards and a touchdown.
Among other things to watch is Terrelle Pryor against the Redskins secondary after a run-in during practices. Washington safety DJ Swearinger was seen pretending to take a swing at Pryor, prompting the receiver to flinch and become a viral sensation.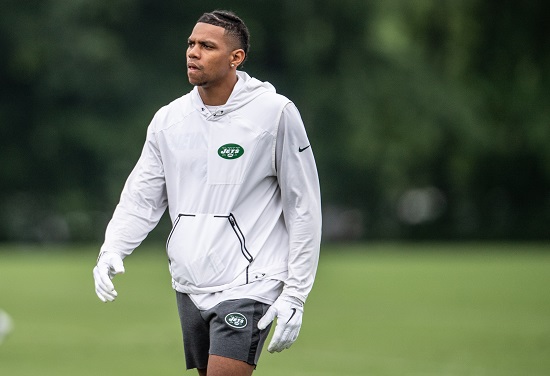 Here is how you can catch all the action:
Jets vs. Redskins viewing information: Week 2 preseason
Date: Thursday, Aug. 16
Time: 8 p.m. ET
TV: ESPN
Free Live Stream: Watch ESPN, fuboTV