Amazon is opening a Christmas tree shop of its own this winter.
Starting in November, you'll be able to order full-size trees up to 7 feet tall from the commerce site. Wreaths and garlands will also go on sale that month.
According to the Associated Press, this new service will include Douglas firs and Norfolk Island pines, which will be shipped fresh and packaged to your doorstep within 10 days of being cut down. 
An Amazon spokesperson tells Metro that these trees are currently being sourced from farms in North Carolina and Michigan and "sold through Hallmark and Costa Farms." 
While some Amazon Christmas trees will qualify for Prime free shipping, others will be available for pre-order and shoppers can choose a delivery date. 
This is the first year they're selling and shipping full-size Amazon Christmas trees. For instance, as AP reports, a 7-foot Fraser fir supplied by a North Carolina farm will cost customers $115.
Amazon Retail sold live firs last year — though they only offered a selection of trees under 3 feet tall. The spokesperson notes that "third parties" did sell full-size trees in the past.
"Given the popularity among customers, we increased the assortment," the company said.
Would you use this Amazon Christmas tree shop?
Whether or not people will actually use this Amazon Christmas tree shop is the question. 
It sounds practical. Shoppers won't need to trek out to a tree farm, making the service an ideal option for any busy holiday-goer.
I was truly considering getting a real Christmas tree this year since I don't have carpet anymore. And here comes amazon being clutch!

— Around the Way Girl (@JahRenee) September 11, 2018
What's this?! What's this?! I can get a Christmas tree without leaving my house?! SOLD. #NerdgasmNews #TheMOshow https://t.co/8Y9tRbTRmn

— ALT AZ 93.3 (@altaz933) September 12, 2018
Some people, though, are implying they'd like to stick to tradition and travel to a Christmas tree farm themselves.
I get why you'd order a #Christmas tree from Amazon, but I kind of hate it.

You're supposed to get out there, and take it down like Clark Griswold, right????https://t.co/9HJEywcw3C

— Chris Sutter (@chrissutter) September 11, 2018
As one Metro staffer related, "Going to pick out your own Christmas tree is all a part of the process. Why would you let someone else feel that joy for you?"
Another predicted that the Amazon Christmas tree shop "will pick up over time since many people rely on the reviews before buying."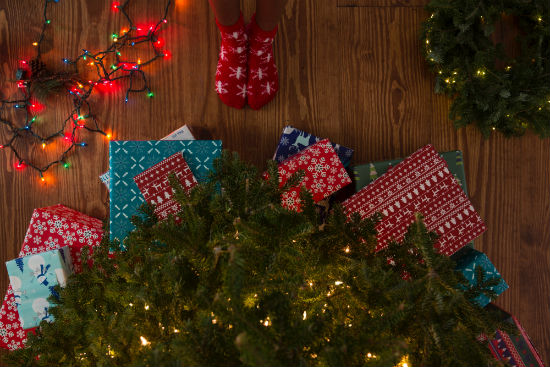 The National Christmas Tree Association (NCTA) estimates that only around 1 to 2 percent of 27 million live Christmas trees sold last year were bought online.
In November 2017, NCTA spokesperson Doug Hundley stressed to Metro the importance of buying fresh trees. Not only does it keep the tradition alive, but it also supports local farms and the U.S. economy, he said.
"One-hundred percent of real Christmas trees bought in North America are grown in North America," Hundley explained.
Regardless, once you get your Christmas tree — from Amazon or a local tree farm — remember to practice good fir safety this holiday season.