A New York Supreme Court judge has lifted the block on the city's congestion pricing surcharge, allowing that surcharge to be collected on for-hire vehicle trips in Manhattan.
The surcharge  must be collected beginning at 12:01 a.m. on Saturday, Feb. 2. 
Manhattan's congestion pricing surcharge was originally set to go into effect on Jan. 1., but the judge blocked the charge, issuing a temporary restraining order on Dec. 20 until the city and for-hire vehicle drivers both got their change to make their case in court.
New York City taxi drivers have long opposed congestion pricing, saying it's an unfair target that will make their business even more difficult as medallion owners compete with for-hire vehicle apps like Uber and Lyft.
The surcharge does apply to for-hire apps as well, though pool rides, the most common for Uber and Lyft, see a smaller charge.
Mayor Bill de Blasio said on WNYC on Friday that there's still a need for yellow cabs and he doesn't think the congestion pricing surcharge will change that.
"Whether you're in a yellow cab or a for-hire vehicle, you'll be paying a surcharge either way," he said, "so I don't think it changes market conditions."
Though the block is now lifted, allowing drivers to collect the congestion pricing surcharge on Manhattan trips below 96th Street, the case between taxi advocates and the city, state and the New York City Taxi and Limousine Commission is not over.
Taxi advocates say this could be a burden to drivers, but Judge Lynn Kotler disagreed.
"The congestion surcharge is to pass directly to consumers, and to the extent that petitioners contend that their business will be affected by the same, such an effect does not mandate the continuation of a further prohibition upon the State's ability to collect on the tax," she wrote in her decision.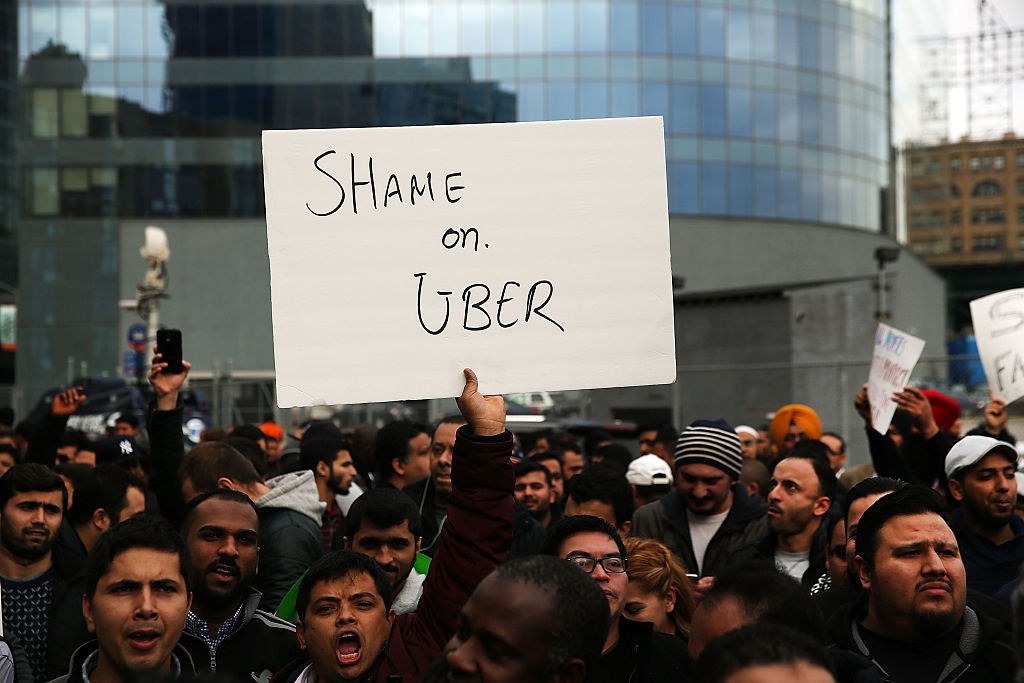 Taxi drivers are happy the lawsuit will continue, but they're still concerned about collecting the surcharges at all.
"Implementing the surcharge while the lawsuit continues could put the the industry in the predicament of figuring out how to refund passengers, even those who paid with cash, should the drivers ultimately win the case," Bhairavi Desai, executive director of the New York Taxi Workers Alliance, said in a statement.
The state Department of Tax and Finance issued guidelines and promoted driver regsitration for the surcharge before this ruling. The Taxi and Limousine Commission along with the for-hire companies assured state officials that their technology is ready to allow them to collect the congestion pricing surcharge.
"The judge's decision is a positive step in our efforts to find a dedicated revenue stream for our subways and buses, as well as easing congestion in Manhattan's central business district. More than $1 million a day will now go directly to the MTA, and we are moving forward vigorously with a full congestion pricing plan that will cover a total of $15 billion for the MTA's capital budget," said Patrick Munice, spokesman for Gov. Andrew Cuomo's office, in a statement. "We will continue to defend the law, which was approved by the Legislature, at the next court date so that New Yorkers have a safe, reliable transportation system."
The Taxi Workers Alliance is planning to head to Albany on Feb. 5 to say that the for-hire surcharge should be reconsidered within the overall congestion pricing plan.
Congestion pricing surcharge: How much more will you pay for a Manhattan trip?
The congestion pricing surcharge means riders will pay an extra $2.50 for taxis, $2.75 for Uber, Lyft and other rideshare apps, and $0.75 for shared pool rides.
New York City taxis already have a base fare of $3.30, so along with this congestion surcharge, just getting in a cab will cost you $5.80. For-hire apps have escalating tiers of base fare, depending on what sort of vehicle you call.
These charges will go to the MTA, and the transit agency expected the congestion surcharge to generate $1 million a day in revenue, or $365 million in 2019, if it were to have started on Jan. 1 as first planned.