Can you necessarily blame the NBA world to begin speculating on where stars like Kawhi Leonard will be landing next year? 
After acquiring DeMarcus Cousins this offseason, the Golden State Warriors' embarrassment of riches became even more exorbitant as they continue to distance themselves from the rest of the league as a juggernaut. To put it plainly, we know how this year is going to go. 
That's why there is so much focus on next summer as big names like Leonard, Kevin Durant, Kyrie Irving, Jimmy Butler and Klay Thompson could be on the move via free agency. 
Leonard's name though is one of the most enigmatic considering what has happened to him over the past year. 
A fallout in his relationship with the San Antonio Spurs, which stemmed from a difference in rehabilitation philosophies over a quadriceps injury, led to a split between player and franchise as Leonard was dealt to the Toronto Raptors for DeMar DeRozan.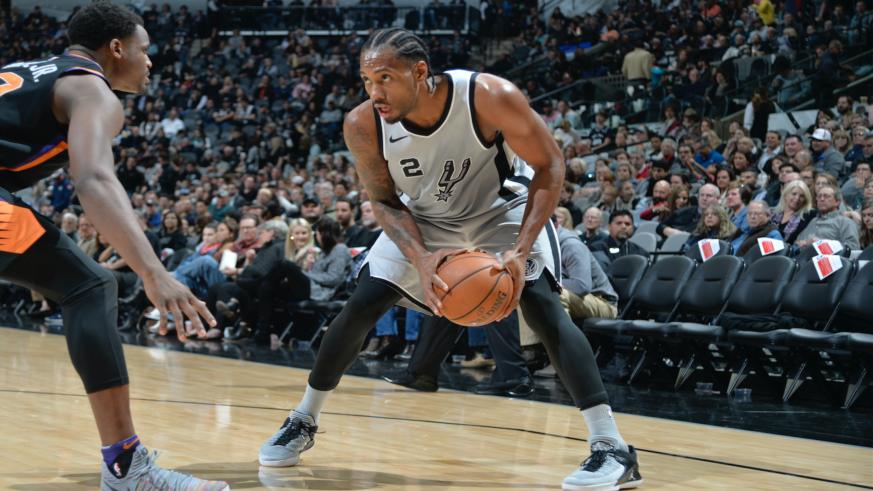 While Leonard's presence in 2018-19 will ensure the Raptors stay a top-three side in the Eastern Conference, it seems unlikely that Toronto will retain him in free agency come July. 
In fact, they don't have much of a chance at all, according to ESPN's Forecast Panel. 
Where could Kawhi Leonard go in 2019?
The sports media giants have given the Los Angeles Lakers a 57.6-percent chance to land Leonard in a move that would surprise no one. 
Leonard reportedly expressed his desire to play in Los Angeles at the beginning of the league's free agency period, when trade talks around him really began to heat up. The 27-year-old was born in Los Angeles and went to high school in the city before attending San Diego State University just 120 miles away. 
There is even more incentive to play for the Lakers now that LeBron James is ready to mold the young, developing team into a legitimate contender in the loaded Western Conference that already features the Houston Rockets as the main threat to the Warriors' dynasty. 
The Lakers' co-tenants at Staples Center, the Clippers, are also seen as a team that could land Leonard. Behind the Raptors, the Clippers are given a 15-percent chance by ESPN to pull off a deal. 
While they are looked on as the little brothers of Los Angeles basketball, the Clippers would provide Leonard with the same kind of homecoming while making him the undisputed face of the franchise.