Update Jan. 20, 9:49 p.m. ET:
The White House webpage now mentions LGBT, but just to say that page does not exist.
Originally posted Jan. 20, 3:46 p.m. ET: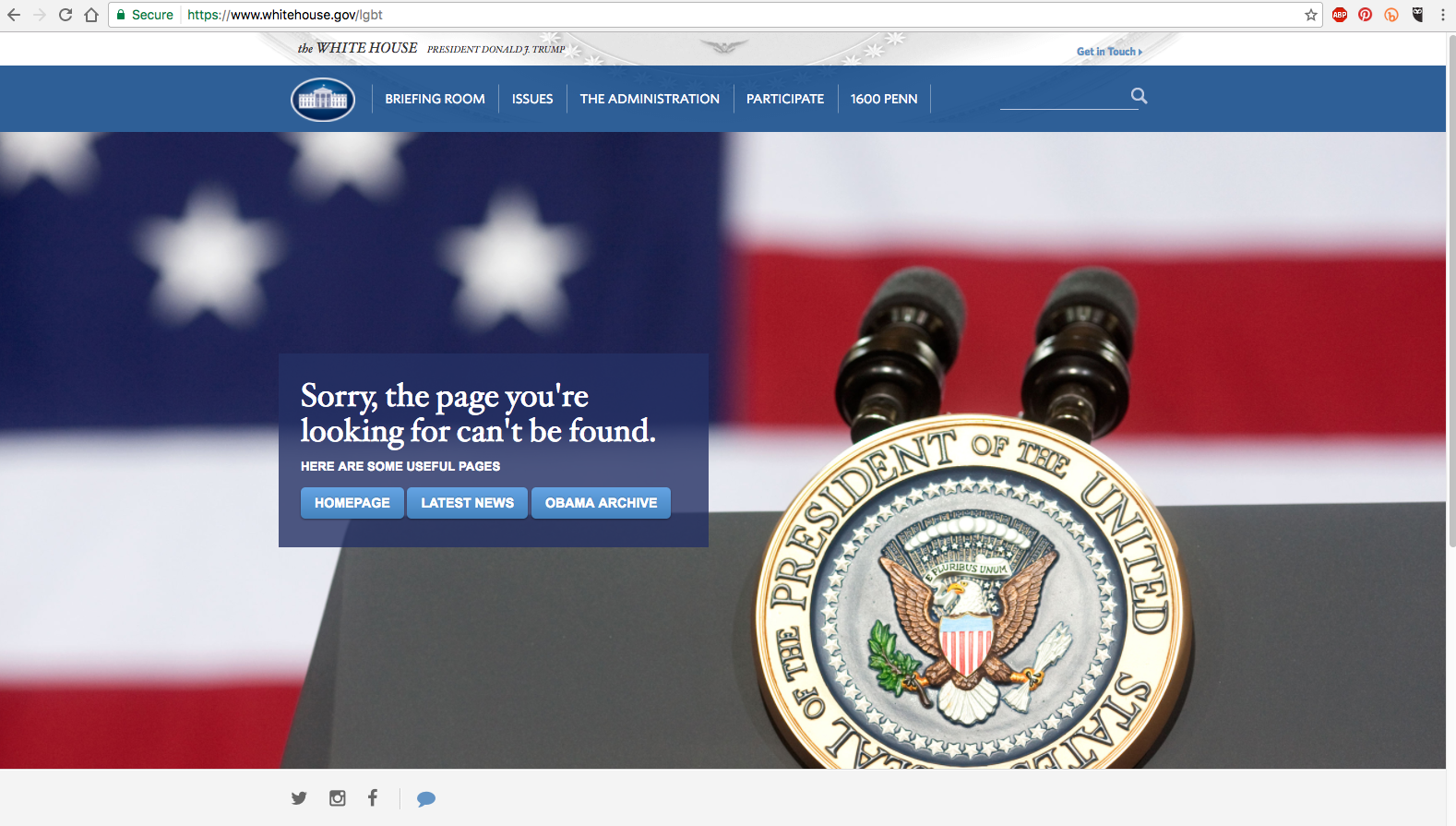 Donald Trump said he plans to roll out changes via executive orders on day one, but changes have already happened — the LGBT page has been removed.
An hour after Trump's inaugural oath, TechCrunch reported that the page had been replaced by a splash page.
Now, the LGBT link does not exist.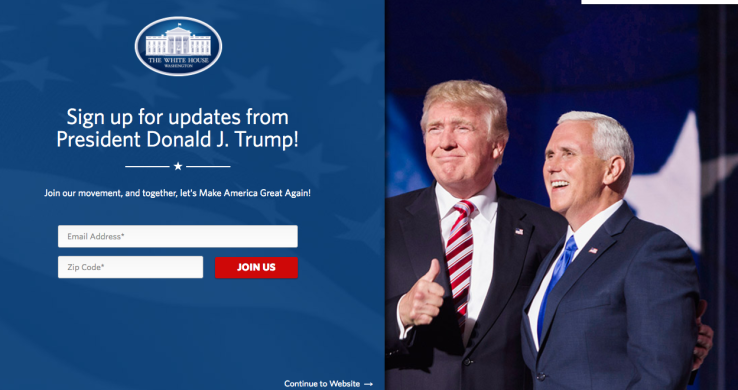 George W. Bush's White House site was archived,
Barack Obama's site has been archived
as well.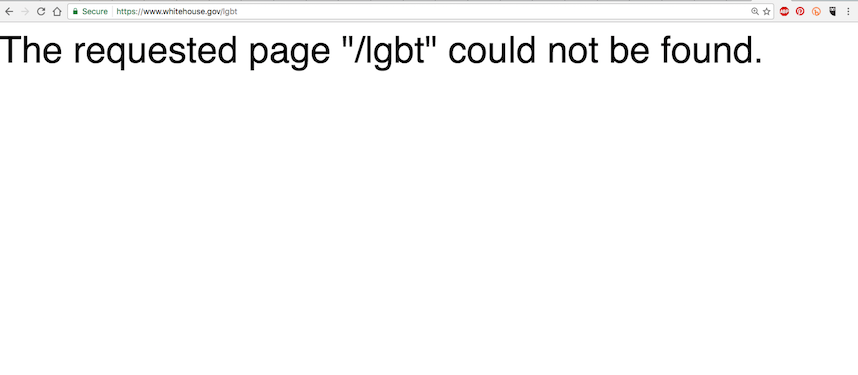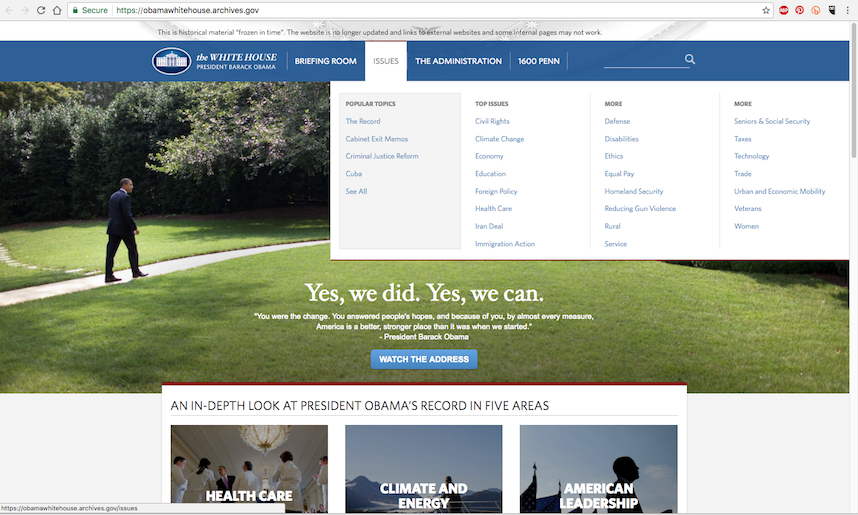 CNN reported, but called him "perhaps the most pro-LGBT presidential nominee in the history of the Republican Party."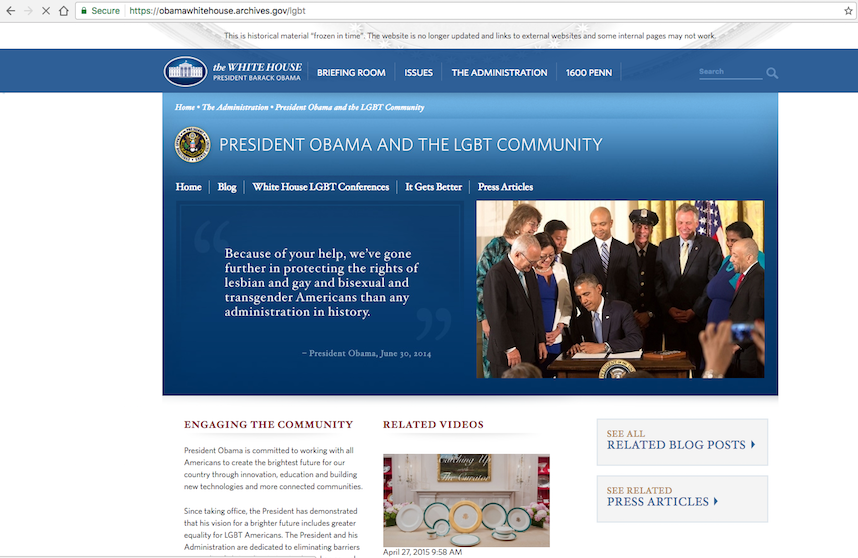 @KimESTAqui.
More from our Sister Sites