Greta Garbo was once a guest at the Brazilian Court Hotel. It's apt that the legendary actress, who craved her privacy, indulged at the world-renowned Palm Beach resort, which provides an escape from the distractions of modern life.
At the elegant Brazilian Court, guests can enjoy privacy, comfort and an array of amenities inside the soft, storied stucco walls of the 90-year old serene oasis.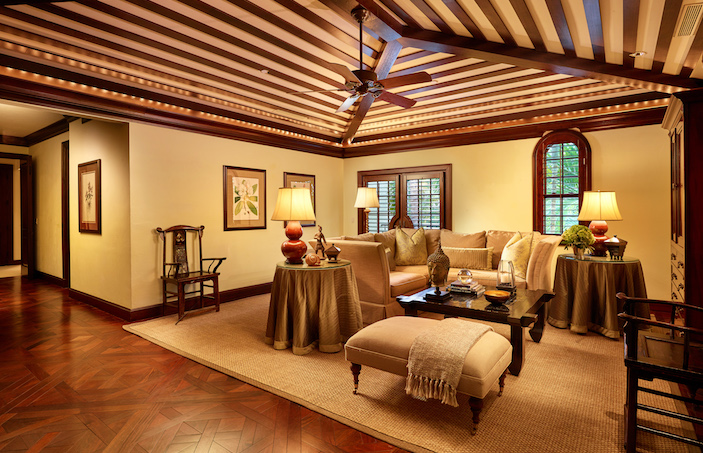 The quiet life
It's not necessary to take it to the extreme of Greta "I Want to Be Alone" Garbo, but Brazilian Court's lushly cloaked courtyard and the hotel itself are perfect for those seeking solitude. Relax at the pool under a canopy of palm trees while soaking up the sun in chaises lined with comfortable white linen — essential European charm combined with quintessential Florida.
While dining al fresco in the open courtyard, guests can practically envision the rich history of the Brazilian Court, which was a hotspot during the Roaring '20s. Garbo and fellow actor Gary Cooper and socialite Amelia Hearst vacationed at the Brazilian Court. The iconic Cary Grant danced the night away in its ballroom.
Across all the possible accommodations — ranging from a luxurious 400 square-foot studio to an 1,800-square-foot two-bedroom lanai suite with a 2.5 bath and a private patio or terrace — runs a common thread of opulence.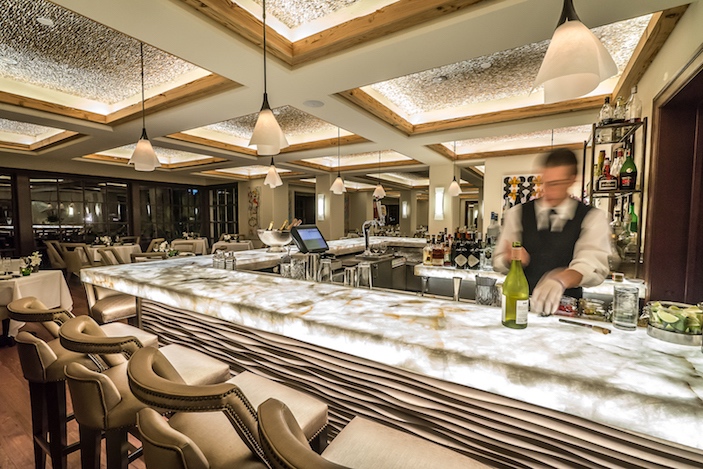 Food and fun
The Brazilian Court is a destination within a destination, and that includes a memorable dining experience. Daniel Boulud's award-winning Cafe Boulud, which just underwent a facelift that includes an expanded contemporary bar, offers an array of modern French cuisine. The prix fixe is appetizing: Start with vichyssoise and then work your way up to the bibb lettuce salad and finish with charcuterie. The extensive wine list offers more than 400 options from around the world.
Location is also part of Brazilian Court's appeal. Set in the heart of what some have dubbed America's Riviera, guests are just a couple blocks from pristine, white sand, where they're chauffered by Mercedes vehicles. Upon arrival, enjoy a complimentary beach chair and umbrella courtesy of the hotel.
The Brazilian Court also provides a beach bag filled with a pair of towels, two bottles of water and an array of magazines. If you need a break from the sand, retreat to the Brazilian Court's temperature-controlled pool.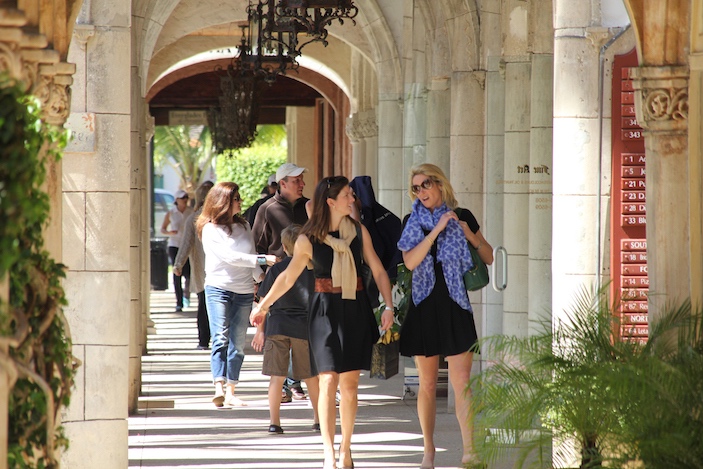 Worth Avenue
Glamorous Worth Avenue, just off the front steps of Brazilian Court, is home to some of the world's finest shopping and galleries.
St. John Boutique, which features women's apparel and fashion accessories, offers updated classics that are chic and comfortable. Other noteworthy stops include Calypso St. Barth, Shari's Place and Luisa Spagnoli.
Guys who would like to up their fashion game can visit Maus & Hoffman for a new suit or a colorful autumn shirt. There is a Jimmy Choo for those in the market for fine footwear and a Gucci for those looking for Italian crafted leather goods. There is something for every well-heeled person on striking Worth avenue, which could be dubbed "Rodeo Drive East."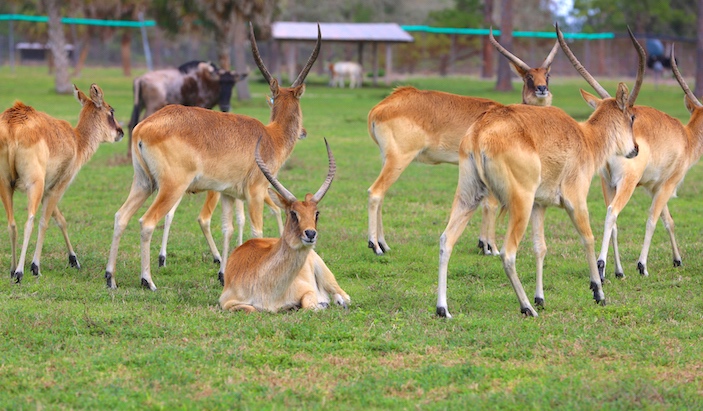 For the family
When you're in the mood to explore, consider the Palm Beach zoos. Lion Country Safari, which opened in 1967, was the country's first "cageless" zoo. It's a drive-through safari park where lions, rhinos and other animals normally in close quarters roam freely.
The unique park, which is open every day of the year, has over 900 animals residing on the 260 acre property. If children are part of our your crew, the park is ideal for tykes. Kids can feed giraffes and play in the Safari Splash Sprayground. There is also an aviary and an animal theater.
For those who would prefer the straightforward zoo experience, there's the Palm Beach Zoo, which houses more than 550 animals, many of which are endangered. There are also a number of animal experiences along the 23-acre property. Visitors can interact with sloths, anteaters and koalas. The Palm Beach Zoo is the only place in the US where you can get so close to a Queensland koala.