Let's say you're visiting your mom IRL on Mother's Day. After all, that would be the decent thing to do. Let's also say that at some point during your visit, you two decide you want to do nothing but literally Netflix and chill. Maybe the movie should be mom-related in some way. Feels appropriate.
But here's the problem: Streaming is an unreliable mess. What's available on the biggies comes and goes and is totally random besides — all of it driven by the whims of short-lived corporate contracts. You can't stream movies about great (or at least interesting) moms. No "Mermaids," no "Postcards from the Edge," no "Joy Luck Club," not even "Mommie Dearest." Even if you venture out to Hulu or Amazon Prime or even the cinephilic FilmStruck, it's slim pickings.
So you'll have to make due with what's on there. Think outside the box. Here, then, are a pile of movies that are maybe not the first thing you'd think of when you think Mother's Day, but will still get the job done.
'Magic Mike' (Netflix)
You could watch "Gone with the Wind" (see below). That would be a conservative choice (in more ways than one). Or you could surprise her. Put on that male stripper movie — one of the few times in recent memory that Hollywood made a movie not for hetero bros but for straight women and gay men. You can even tell yourself it's not strictly eye candy; it's a brilliantly made film, directed by no less than Steven Soderbergh. And it is. Even though the sequel is actually better.
'Gone with the Wind' (Amazon Prime)
If your mom's like our mom, then her favorite movie ever is either the most profitable movie ever made not adjusted for inflation, or it's "The Sound of Music." But only the former is streaming on Amazon. So curl up, get ready for some uncomfortable discussions about the epic ode to the Confederate South and marvel at a movie that, over some four hours, offers a relentless parade of incredible cinematography. (And Clark Gable is indeed a god.)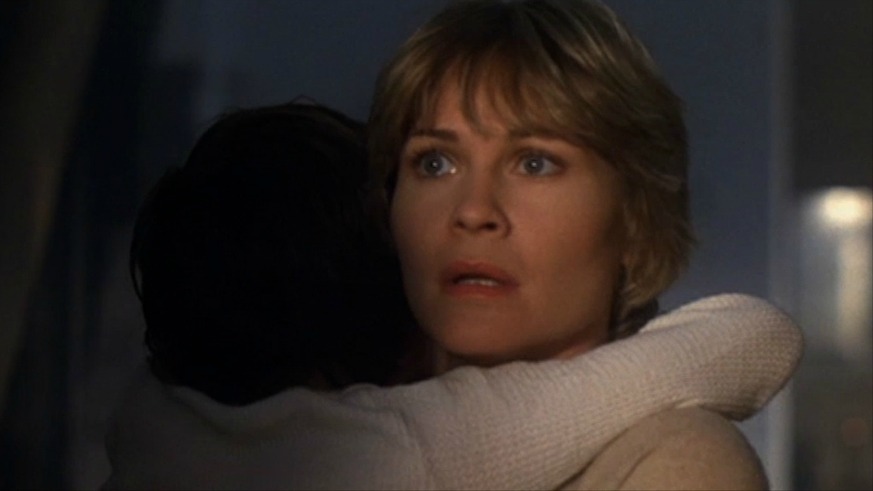 'E.T. the Extra Terrestrial' (Netflix)
Yes, it's about a boy and his alien critter friend. It's also about a great mom. Played by Dee Wallace (pictured above), she's the secret heart of the movie — a divorcee struggling to keep it together as she raises three kids, one of whom keeps giving away all the Reese's Pieces in the house to some pint-sized freak from another world.
'Bridget Jones' Baby' (Netflix)
Your mom probably loves Bridget Jones, and this is the one where she becomes a mother [spoiler]. What you could do is watch the much superior original, which also lives on Netflix, then proceed to this threequel, bypassing the very, very unfortunate first sequel entirely.
'Tiny Furniture' (Netflix, FilmStruck)
"Girls" had a good mom (in Becky Ann Baker), but she wasn't a constant presence. The movie that led to Lena Dunham's HBO hit, made in 2010, is closer to a straight-up (and very lacerating) mother-daughter film. Dunham plays the Hannah-ish Aura, who spends her immediate post-collegiate life holed up in the Tribeca loft owned by her successful artist mom (played by Dunham's real-life successful artist mom, Laurie Simmons).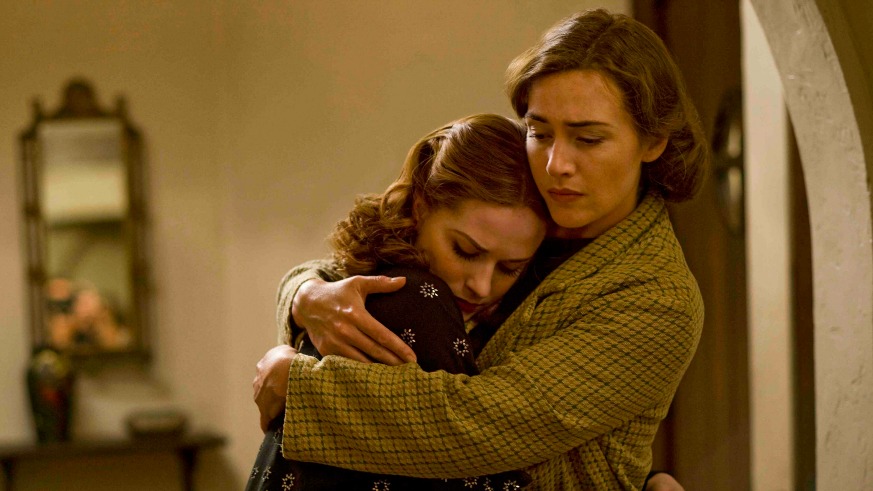 'Mildred Pierce' (Amazon Prime)
We'd love it if the 1945 film of "Mildred Pierce," with Joan Crawford as an overly-dutiful mother, was streaming somewhere. But the next best thing is pretty great, too — and it will kill an entire afternoon-and-change. It's Todd Haynes' miniseries from 2011, with Kate Winslet stepping in for Joan and Evan Rachel Wood as her little s—t of a pampered daughter. It's also far more faithful to the James M. Cain novel, which the '45 version turned into more of a film noir, complete with a murder that Cain never wrote. This one is more of a mother-daughter tragedy, with some of Winslet's finest-ever work, which is saying something.
'Love & Friendship' (Amazon Prime)
Not to stereotype all mothers as one thing, but moms like Jane Austen, right? And one of the very best is also one of the very newest. An art house sensation last year, "Love & Friendship" adapts the teenage Austen's early novel "Lady Jane," about a scheming widow (Kate Beckinsale) trying to hatch a new husband. Not only is it Austen with which you're probably not familiar, it's also hilarious. Austen was funny, and so is Whit Stillman's film — and so, especially, is Kate Beckinsale.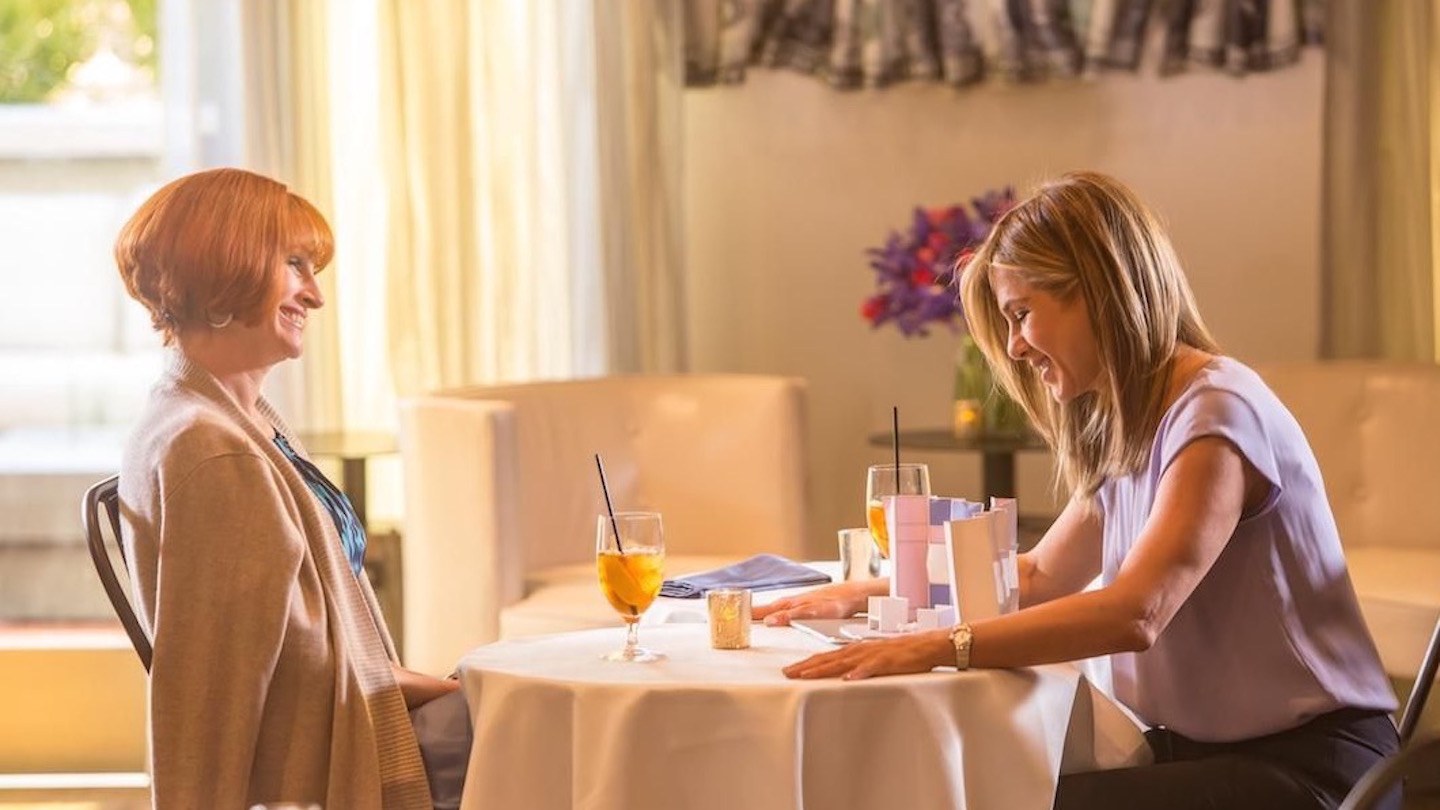 Maybe don't watch:
'Mother's Day' (Hulu)
Warning: This movie is bad. It doesn't deserve to become a titular holiday classic. We mention it only out of a sick form of obligation. And so we can say something nice (sort of): "Mother's Day" wound up becoming the swan song of filmmaker Garry Marshall ("Pretty Woman," et al.), and it's a testament to what a terrific guy he was that a battery of stars (Jennifer Aniston, Kate Hudson, Julia Roberts, and more) agreed to embarrass themselves for him.
'Savage Grace' (Hulu, FilmStruck)
So…maybe don't watch this film with mom. Well, unless you have a progressive, open-minded, transgressive-loving mother with whom you don't mind watching a very, very good movie about incest. Based on a true story, this 2007 drama is the one where a rarely crazier Julianne Moore sleeps with her son, who is incidentally played by a young Eddie Redmayne. That's not even the darkest part. Happy Mother's Day!