It's been a hot debate for over 22 years, but a former gang member says he knows who committed the Tupac murder because he was there — and he told his story earlier this year during a BET documentary because he has "nothing else to lose."
Duane Keith Davis — also known as Keffe D — revealed what he knows about the Tupac murder in the documentary Death Row Chronicles, which aired earlier this year on BET.
"I was a Compton kingpin, drug dealer, I'm the only one alive who can really tell you story about the Tupac killing," he said.
"People have been pursuing me for 20 years, I'm coming out now because I have cancer," he said, according The Daily Star. "And I have nothing else to lose. All I care about now is the truth."
Who was responsible for the Tupac murder?
Keffe D never actually named the person responsible for the Tupac murder because of "street code," but said "it just came from the backseat, bro."
Tupac Shakur was gunned down in Las Vegas on September 7, 1996. Shakur — along with Death Row Records head Suge Knight — had just left a boxing match between Bruce Seldon and Mike Tyson. They were stopped at a red light at the intersection of East Flamingo Road and Koval Lane when a white Cadillac pulled up beside them and opened fire, hitting Tupac four times. He died six days later at age 25.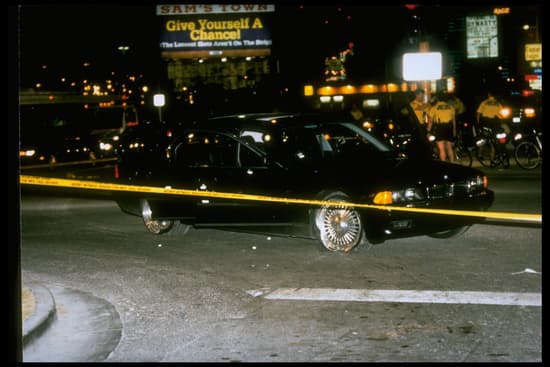 No one has ever been arrested for the Tupac murder. However, one theory is that Crips gang member Orlando Anderson committed the Tupac murder as revenge for a fight the pair had earlier in the night at the MGM Grand Hotel.
Anderson later denied being a part of the Tupac murder, though there are reports he bragged about killing the rapper. Anderson, Keffe D's nephew, was in the backseat of the white Cadillac along with DeAndre 'Dre; Smith.
Why was Orlando Anderson never charged for the Tupac murder?
Grad Kading, a former LAPD detective, released a book in 2011 that alleged Sean 'P. Diddy' Combs hired Keffe to kill both Tupac and Knight for $1 million. Keffe D also told Kading in a recorded conversation that Anderson was responsible for firing the shots in the Tupac murder. Netflix's scripted true crime drama Unsolved: The Murders of Tupac & The Notorious B.I.G. follows Kadling's investigation into the Tupac murder.
"I gave it to Dre and Dre was like 'no, no, no' and Lane was like – popped the dudes," Keffe D told Kading in the recorded conversation. Anderson's street name was known to be Baby Lane or Lane.
"He leaned over and rolled down the window and popped them."
Anderson was killed in a gang shootout in Compton, California, on May 29, 1998, so he was never charged in the Tupac murder. The Las Vegas police still consider the Tupac murder an open investigation — and no one else has been arrested in connection with the crime.
Kyle Long, the executive producer of Unsolved: The Murders of Tupac & The Notorious B.I.G., said that he thinks Keffe D should be prosecuted in the Tupac murder, even though he was given immunity in the past.
"He went live on television and confessed to being an accessory to murder and the Las Vegas PD, as far as I know, is doing nothing about it," said Long. "I just think it's outrageous."