Despite being found legally responsible for the death of Bobbi Kristina Brown, Nick Gordon insists he's not to blame. In fact, Gordon says fault lies with none other than Bobbi Kristina's father, Bobby Brown. Telling Radar Online that he, erm, "doesn't give a f—k" about his late fiancee's dad, Gordon insists that it was Bobby who brought drugs in the house — and it led to Bobbi Kristina's downfall.
"He's to blame!" Gordon told the site. "He was a crackhead. He smoked crack and he brought that into the house. Nobody else did drugs before him."
He continued, "I don't care about him or what he has to say." Harsh words, my dude.
For those of you uninitiated, here's the very depressing scoop: Bobbi Kristina — daughter of Brown and the late Whitney Houston — was found unresponsive in a bathtub in her home in January 2015, in circumstances frighteningly similar to those associated with the death of her own mother, Houston in 2012. She had cocaine, marijuana, alcohol and anxiety medication in her system, and her face had been immersed in the water. After being in a coma for six months, Bobbi Kristina passed away at the age of 22, suffering from irreversible brain damage. Gordon claims that Bobbi Kristina had become addicted to drugs after the death of her mother.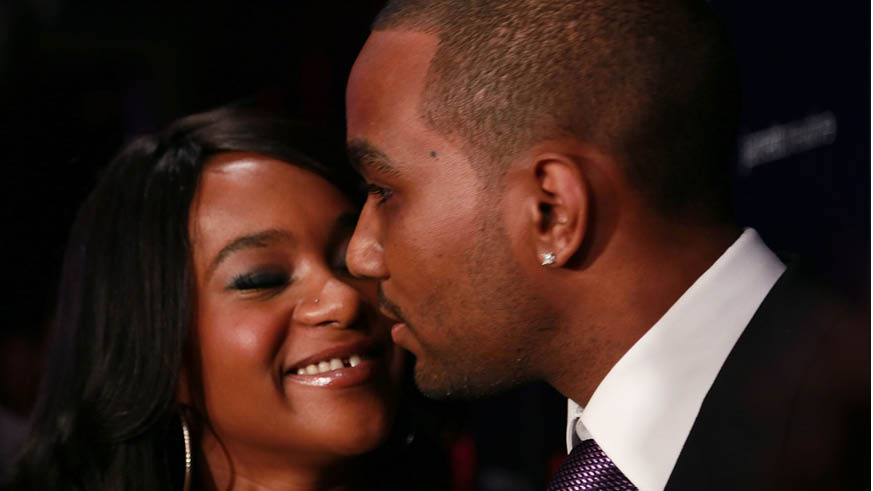 One year after her death, a judge rule that Gordon was civilly liable for her death. A lawsuit claimed that Gordon repeatedly abused Bobbi Kristina.
Even worse? Earlier this week, Gordon was arrested in Florida for battery after an alleged altercation with his current girlfriend, Laura Leal. The police report says Leal told police Gordon "struck her in the right side of her cheek area several times" and pulled her hair. A judge ordered Gordon to stay away from Leal, who declined to press charges.
All in all, very depressing stuff. Here's hoping that Bobbi Kristina gets the justice she deserves.