Toward the end of 2018, Comedy Central declared that January 2019 would be "Stand-Up Month" and announced that four new specials from four comics would be released every weekend of the month. The final one of these is The Daily Show correspondent Roy Wood Jr.'s No One Loves You, which premieres Friday night at 11 p.m. ET on the cable network.
Roy Wood Jr. on sticking with Comedy Central
Wood spoke to Metro about his decision to stick with Comedy Central at a time when Netflix is releasing new comedy specials practically every week.
"I never considered taking my stand-up special to another network," he explains. "Thankfully, there are plenty of comedians still doing things at other places. Amanda Seales has a special coming up at HBO. Finesse Mitchell just wrapped his over at Showtime. Then you've got the 2 Dope Queens over on HBO again. So yeah, there are still multiple places for comedians to take their acts."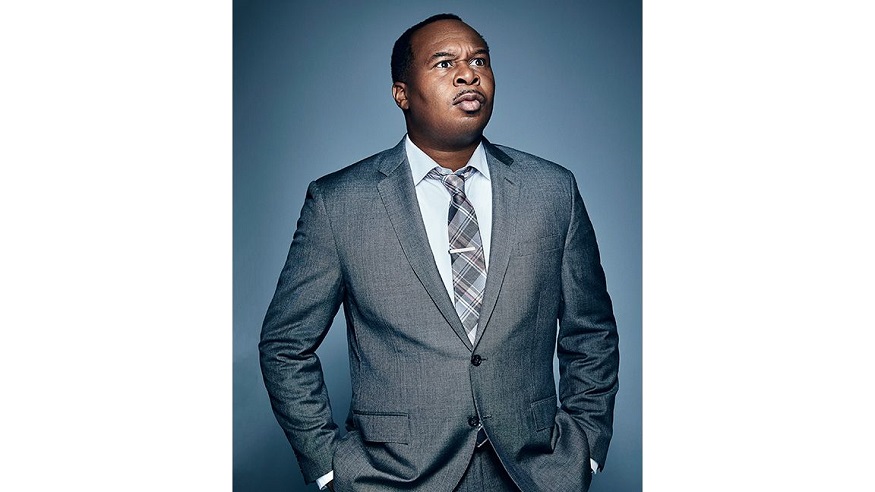 Aside from his work on The Daily Show, Wood has maintained a strong relationship with Comedy Central over the years. His previous stand-up special, Father Figure, was released by them in 2017. Meanwhile, the 40-year-old comedian is also the host of the channel's flagship stand-up series This Is Not Happening. So it makes complete sense that No One Loves You would find a home on Comedy Central.
"Netflix is slowly turning into this place to showcase a lot of different comedy, which is great, but I've always had an appreciation for dancing with whoever brought you to the ball," says Wood. "Comedy Central was kind enough to give me opportunities with The Daily Show and This Is Not Happening, as well as my previous special. I have a great relationship with the network, so I'm just having fun staying where I'm wanted. There's a deep sense of appreciation on both sides there, I think., I definitely think it's reciprocal. So for me, it's like why would I go anywhere else? It just doesn't make sense."
Roy Wood Jr. has big plans
Besides, satirizing the news media, doing stand-up and presenting other comedians aren't the only things Wood has going on over at Comedy Central. He's also working on a new sitcom pilot that the cable network has greenlit.
"I'm very excited about it," he says. "Comedy Central has given me an opportunity to do something that I think will really speak to an issue. Specifically, incarceration and recidivism in prison. Of course, it will also allow us to find jokes around these otherwise deadly serious subjects. Things that, on paper, are not very funny at first. But I think we've managed to find some very real moments in this world that also lets the humor write itself."
When does Roy Wood Jr.'s new special premiere?
Roy Wood Jr.: No One Loves You premieres Jan. 25 at 11 p.m. ET on Comedy Central.