Russia used Pokémon Go and social media platforms to try and influence the 2016 presidential election.
CNN reported Thursday that Russian election meddling used Facebook, Instagram Twitter, YouTube and the popular game Pokémon Go in ways to create friction in the United States before last year's election.
Russia's Internet Research Agency created a campaign titled "Don't Shoot Us" which created a platform that appeared to be in line with the Black Lives Matter Movement.
The Internet Research Agency created a website (donotshoot.us) along with several related accounts across all social media platforms in order to build a "broad online ecosystem." According to CNN, there were 470 Facebook accounts linked to the Internet Research Agency. 
Screenshot of Do Not Shoot Us website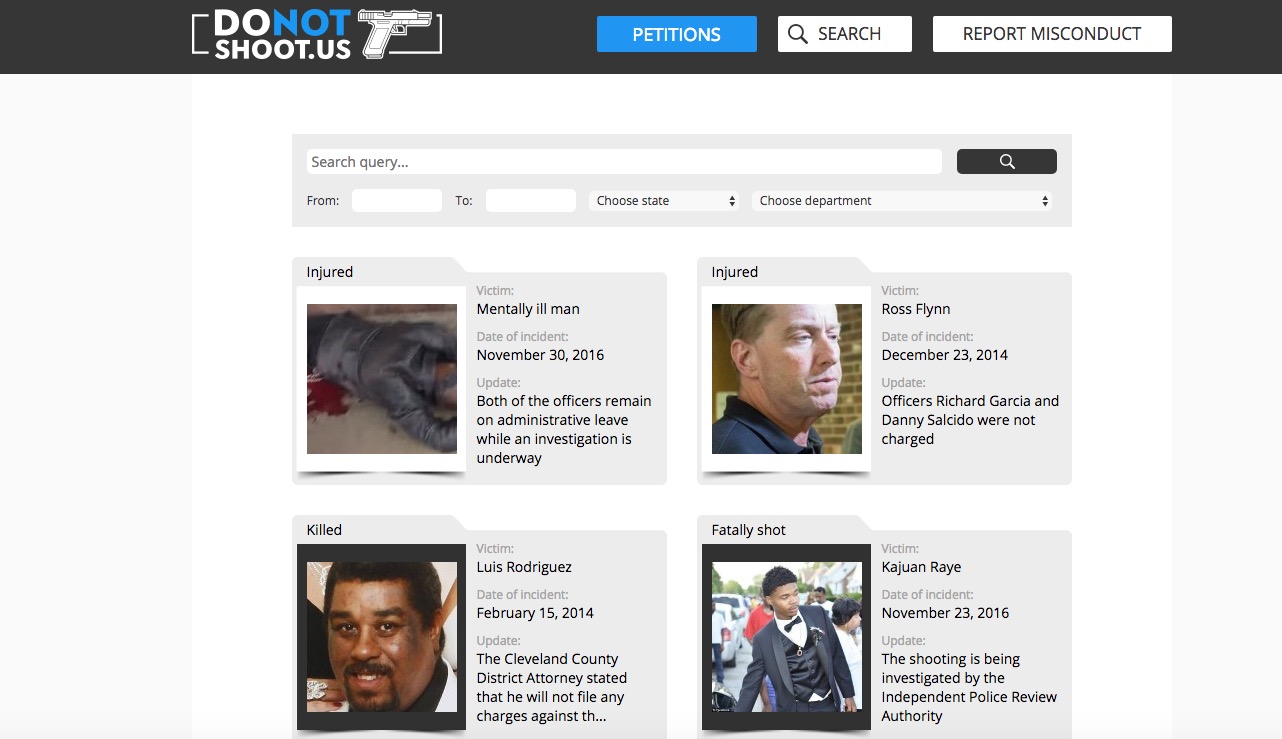 CNN reports the Don't Shoot Us Tumblr page also used the popular mobile game Pokémon Go to promote a contest where users could win Amazon gift cards if they go to areas where police brutality incidents took place and name their Pokémon characters after victims of police brutality. One of the Tumblr posts showed a Pokemon character named Eric Garner – an unarmed black man who died after being put in a chokehold by a New York City police officer in 2014.
 According to CNN, the creators of the fake contest may have wanted to remind people living in areas where those incidents had taken place and to incite anger in people in those neighborhoods and create tension between the community and police.
The Don't Shoot Us Tumblr page is still active, but it no longer posts content related to the Black Lives Matter movement. Instead, it appears to be a blog that only posts pro-Palestine content.
The Facebook, Instagram and Twitter accounts related to Don't Shoot Us have all been suspended according to CNN. The YouTube account is active under the name "Don't Shoot" and has more than 100 videos related to police violence.