At the moment, Columbus Blue Jackets general manager Jarmo Kekalainen has no intent to trade two-time Vezina Trophy-winning goalie Sergei Bobrovsky, who is in the final year of his contract before becoming an unrestricted free agent. 
While the Blue Jackets might stand pat on searching possible trades for the 30-year-old netminder right now, that might change if the 2018-19 season progresses and there is no indication that he will return to the team. 
At the moment, neither he or teammate and winger Artemi Panarin are expected to sign extensions with the Blue Jackets.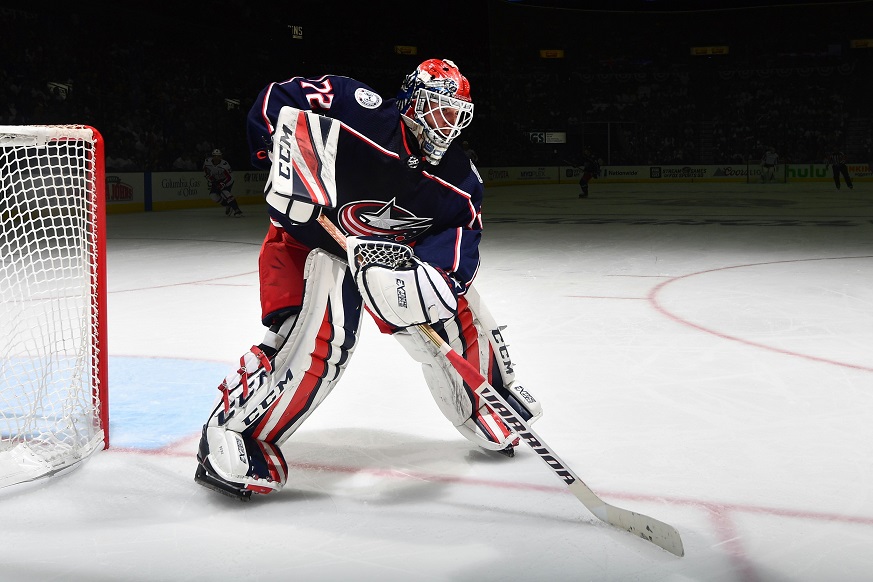 The general consensus around Bobrovsky's trade status is that it all depends on how the Blue Jackets start the season. Should they be genuine contenders in the Eastern Conference, expect them to stay in Columbus. If not, he and Panarin could be on the move prior to the league's February trade deadline. 
If Bobrovsky does become available, it looks like the New York Islanders will be the frontrunners to acquire him, according to TSN hockey analyst Darren Dreger, who appeared on TSN 1200 last week (h/t Chris Nichols): 
"The Islanders have been searching for a goaltender that can be a difference-maker for quite some time… Now with Lou Lamoriello there, he wasn't able to get that work done and wasn't able to convince John Tavares to sign long term, so I get the feeling that Lou is going to be pretty hungry knowing that he's going to have to try to snag a goaltender at some point. Whether there's a deal to be made, whether or not it's the Islanders or another team that jumps in on Bobrovsky as a free agent, there'll be no shortage of suitors."
Sportsnet's Elliotte Friedman on his 31 Thoughts Podcast added to fuel to the fire when he claimed that the Islanders will pursue Bobrovsky with everything they have. 
"I do think that if I was to put money on it now… I think [the Islanders are] all-in for Bobrovsky," Friedman said. 
The Islanders signed Robin Lehner this offseason as their new No. 1 goalie after losing Jaroslav Halak in free agency and losing out on the Philipp Grubauer sweepstakes.
Lehner's one-year deal though allows the Islanders to pursue other option should the former Buffalo Sabre not work out. Thomas Greiss will be his backup. 
Bobrovsky has been one of the most dominant goalies in the game over the past two seasons, combining for 78 wins with a .926 save percentage and 2.24 goals against average.