Drinking and dating pretty much go hand-in-hand for many singles, but just how connected are the two? The answer is very, according to a new Zoosk dating survey. The online dating platform compiled data from 8,793 members and analyzed 133,175 messages in its research.
Among the most notable findings is that singles are more likely to drink alcohol. In fact, 72 percent of respondents said they imbibe — and 32 percent of non-drinkers found it's harder to date when you don't.
"Since grabbing drinks is such a common date suggestion, it was interesting to see what the dating experience is like for those who don't drink," Zoosk Senior Communications Manager Jenn Takahashi told Metro. "We found that nearly a third of single non-drinkers feel like their sobriety makes it more difficult to date. For Millennial non-drinkers, it's even more difficult — to the point where 10 percent admitted to pretending to drink on a date!"
Interestingly, 81 percent of non-drinkers would still date someone who drinks alcohol, and 86 percent of drinkers would date someone who doesn't drink.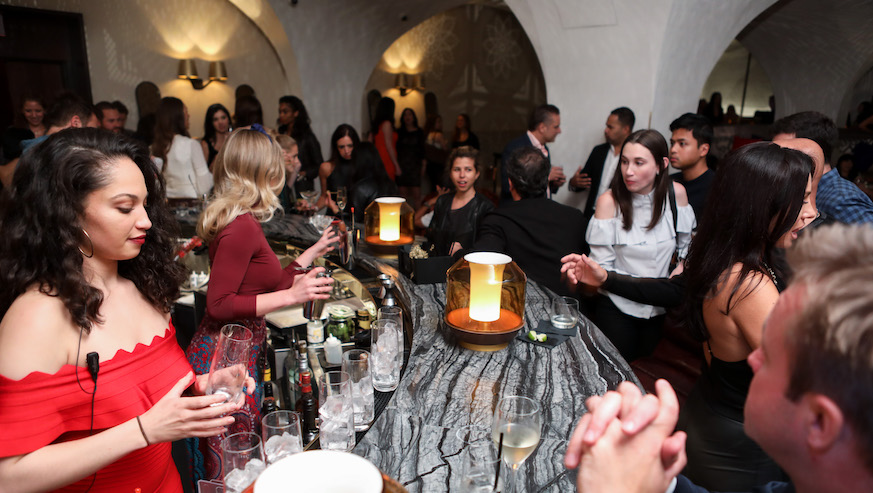 Drink up these tidbits from the Zoosk dating and drinking study
Here are a few other points we found interesting from the Zoosk dating and drinking study:
• First-date drinks
Nearly three-quarters, or 73 percent, of Zoosk dating survey respondents said grabbing drinks makes for an ideal first date, which 46 percent said is "easy and less formal." Twenty-seven percent find such dates "a good way to let your guard down and have a conversation."
• Early bird gets a pre-date drink
Ninety-two percent of singles think it's fine if their date orders a drink before they arrive, and just 2 percent said they'd judge them for doing so, while 6 percent would make a joke about it.
• Two-drink maximum
Daters should stick to a two-drink max, 55 percent of singles told the Zoosk dating survey, while 19 percent said three is fine, too.
• East Coast enjoys imbibing 
Singles along the East Coast appear to enjoy first-date drinks the most, with Washington, D.C., Massachusetts, Delaware, and Maryland in the Top 4, and New Hampshire No. 6. 
• Go local
According to the Zoosk dating survey, the local pub is the favorite type of bar for the majority of men, women and Millennials, while college bar is their least favorite.
• Opposites attract
Sixty-two percent of men opt for beer on dates, while 62 percent of woman choose wine.
• Drinking and kissing
The Zoosk dating survey found that 60 percent of men think kissing is more fun after a few rounds. While 46 percent of women agree, 70 percent of Millennial men and 57 percent of Millennial women do, too.