If you own a gym membership, chances are there's a giant tub of protein powder mounted on top of your refrigerator. No matter the flavor, your kitchen muscle monument serves as proof to all your houseguests that yes, you actually work out.
And protein powder is a perfect supplement to a gym rat's nutritional regimen. In any form – whey, casein, egg, vegan and a host of others – powder can be an easy, on-the-go protein pick-me-up when you're on the go and don't have time to prepare lunch or dinner. 
But if you're just tossing a scoop in a blender with a banana and drinking it on the go, you're depriving yourself of the versatility of protein powders. According to Chicago-based fitness chef Arron Sain, it's more than just a supplement, protein powder makes a great recipe ingredient.
Sain is the creator of meal prep company Insainly Fit Meals, as well as the personal trainer of rapper, actor, and comedian Nick Cannon. The chef says you can use protein powder in any creative form in which food is involved. Sain uses an assortment of protein powder flavors in a variety of recipes including barbecue chicken, guacamole, even pasta.
"I believe it's important to experiment with your protein powders," says Sain, who is also a nationally qualified amateur bodybuilder and was the meal-prep sponsor for top pro bodybuilder Brandon Hendrickson. "It's about getting out of the stale food box and pushing past your kitchen limitations."
Sain says try adding a dash – or two scoops – of protein powder to some fruit to create a filling and refreshing Vanilla Cinnamon Fruit Salad. Bulking up with protein and adding the antioxidants that berries provide and you have the perfect summer outdoor post-workout snack.
"It's so fresh and so clean," Sain says. "Just like the Outkast song."
Sain's Protein Powder Vanilla Cinnamon Fruit Salad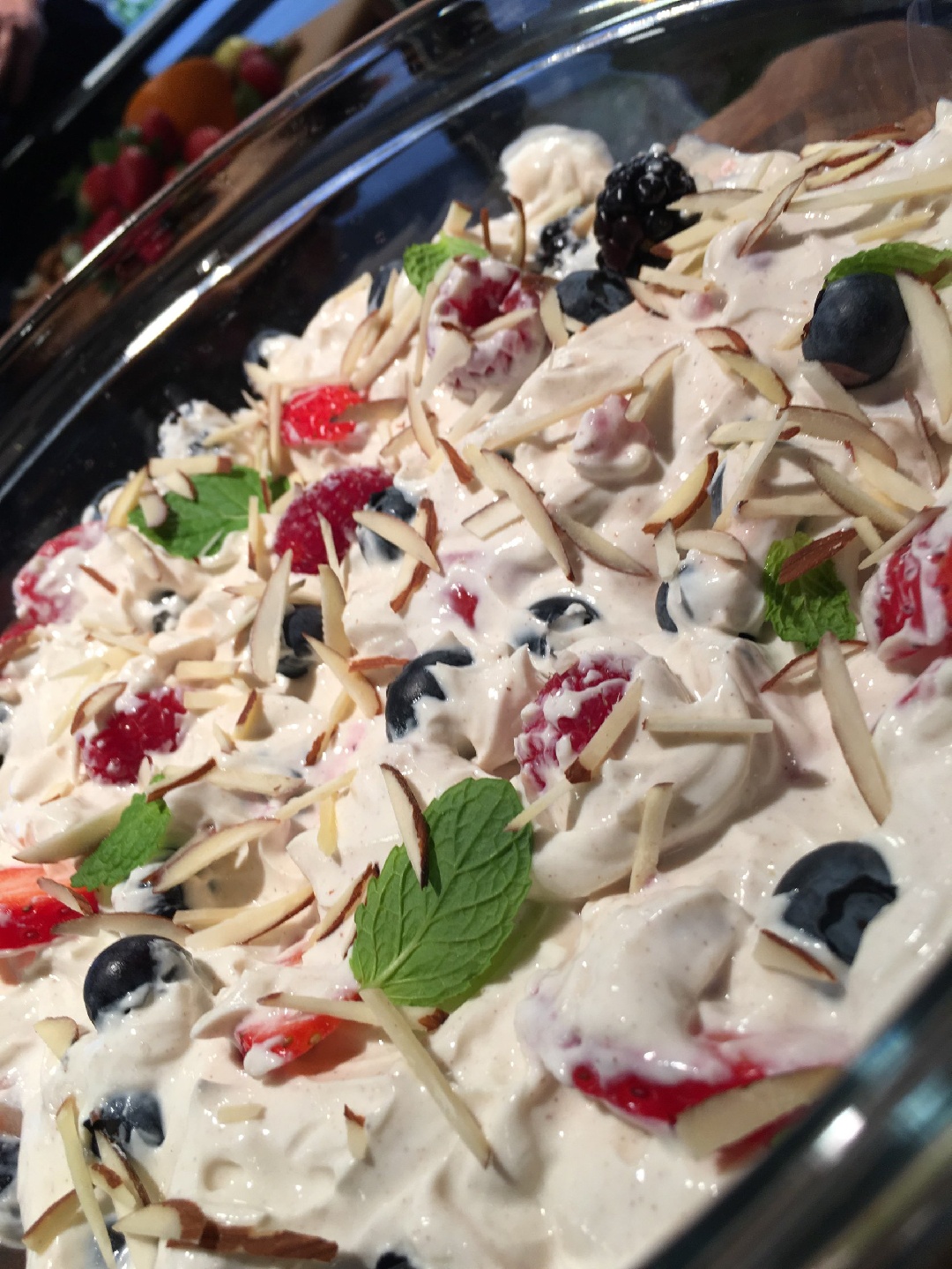 Ingredients
1 cup Plain Greek yogurt
2 tbsp thick honey
2 scoops BSN syntha-6 vanilla ice cream
1 cup mixed berries (either strawberries, raspberries blueberries BlackBerries)
1/4 cup Almond slivers
2 tsp cinnamon
1 tbsp liquid Vanilla extract
Directions
Add yogurt, honey and protein powder in bowl, then hand-mix. Add cinnamon and vanilla to taste, then add fruit and gently mix fruit and yogurt. Place mixture in a bowl and top with almonds