Updated October 1, 2018: In response to the recalls of Takata air bags affecting tens of millions of U.S. vehicles, Honda is recalling 1.4 million more of its cars, including Acura models. 
This Honda recall is reportedly the fourth part of a five-phase plan to replace Takata air bags announced by the National Highway Traffic Safety Administration (NHTSA) in 2016. Additional phases could roll out through December 2019, which would increase the total number of affected air bags to over 65 million.
Honda provides a resource for owners to check if their cars are part of this newest recall. To access the page, click through to owners.honda.com. 
Originally Reported August 30, 2018: Tens of millions of cars with Takata air bags are being recalled due to heat-related explosions, NHTSA reports.
NHTSA's Takata Recall Spotlight website explains that "long-term exposure to high heat and humidity can cause these air bags to explode when deployed. Such explosions have caused injuries and deaths."
When these air bags deploy in the event of a car crash, metal parts can shoot out of them at the passengers or driver.
Takata air bags: The recall numbers
This is an ongoing recall — records show the first phase was issued back in May 2016 — and NHTSA declared it the "largest and most complex vehicle recall in U.S. history," because of the numbers. Take a look: 
There are reportedly 50 million defective Takata air bags in 37 million U.S. vehicles from 19 different automakers. These numbers will continue to increase as more cars are added to the recall (which they will be soon). 
"The number of recalled air bag inflators does not match the number of recalled vehicles because some vehicles have both driver-side and passenger-side air bag inflators that are under recall," NHTSA notes.
Takata filed for bankruptcy last year due to this recall, and automakers such as Ford, Nissan, Toyota and Mazda have paid out hundreds of millions of dollars in settlements linked to these faulty Takata air bags.
According to NHTSA Spotlight website, at least 250 injuries and 15 deaths have been reported due to Takata air bag explosions in car crashes.
Older cars and hotter, more humid areas (Texas, California, Georgia, Florida, etc.) are being given higher priority.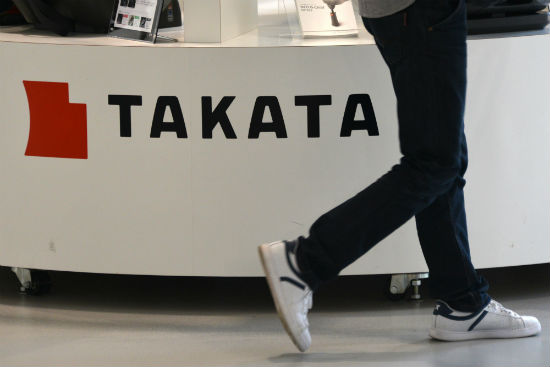 What cars are affected?
NHTSA warns that a majority of the deaths caused by these air bag explosions involved older Takata air bags called "Alphas". These Alpha Takata air bags have a 50 percent risk of malfunction and are mainly found in certain Hondas and Acuras from the early 2000s.
The Agency says, though, that parts are available to fix cars with these Takata air bags.
"If you own one of the vehicles below and have not had it repaired, immediately contact your vehicle's manufacturer to get your air bag replaced for free," they write, issuing the following information.
The higher-risk inflators are in certain 2001-2003 Honda and Acura vehicles:

2001-2002 Honda Civic

2001-2002 Honda Accord

2002-2003 Acura TL

2002 Honda CR-V

2002 Honda Odyssey

2003 Acura CL

2003 Honda Pilot
Ford and Mazda are advising consumers not to drive 2006 Ford Rangers or 2006 Mazda B-Series because test data shows the Takata air bags in these vehicles are at higher risk of explosion when deployed. For more on models that pose an increased risk of failure, click through to NHTSA's consumer fact sheet.
What should consumers do?
To check if your car is at risk, insert your Vehicle Identification Number (VIN) into NHTSA's Recalls Lookup Tool.
You can also head over to the "Vehicles Affected" page or call NHTSA hotline at 888-327-4236.
Again, you will get a free repair if your vehicle is among those affected — and, if your manufacturer refuses to issue a free repair, NHTSA says you can file a complaint with them.
Consumers should also sign up for NHTSA recall notification emails.
Lastly, spread the word.