There are so many things that you can cut corners on in life when it comes to spending money. Sure, the quality can waver. Overall, you will feel assured in saving the money in the long run. But are there any items you can purchase that are the top of the line quality without spending an arm and a leg? Why not buy the best quality bed for the best price available? Well, we have good news for you! Right now, Metro is partnering with the innovative mattress company DreamCloud in order to give you a special deal on your very own luxury DreamCloud mattress at a special price. 
Get $ 200 off your very own DreamCloud Mattress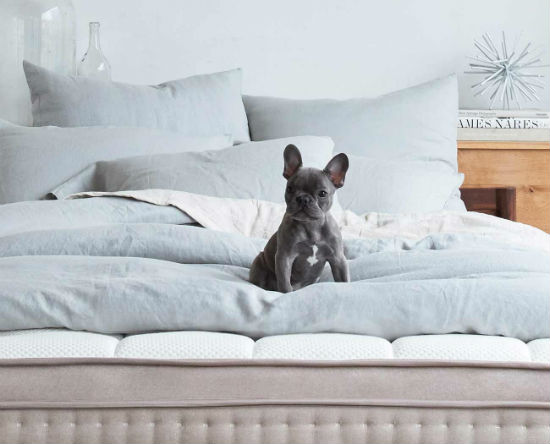 You will never sleep better than on a brand new DreamCloud Mattress with it's revolutionary eight layered system that will send you straight to dream land within minutes. Of course this hasn't been proven by any scientific professionals. But take our word for it, laying on a DreamCloud mattress is like laying your own private puffy cloud.  It might even change the way you live your life on a daily basis. 
Each DreamCloud mattress is designed to adapt to your body and give you the best night's sleep possible. Right now,  you can get your very own DreamCloud mattress with  this special promotion for $200 off of all purchases off of their their luxury mattresses to all Metro readers. Click here for you discount on your new DreamCloud matress. Just use the promo code "METRO" when you check out. 
Once your receive your DreamCloud mattress in the mail, you will have 365 night long trial to see if it is the right mattress for you and free shipping and returns for the DreamCloud mattress if you are unhappy with it. 
What are you waiting for? Click here and try a DreamCloud mattress today! 
This article was written in partnership with DreamCloud.