We've recently shown you the best movies to watch on both Netflix and Amazon Prime to help keep your mind off the nasty weather this month while you hide out on the couch. "THUNDERSNOW" is a great opportunity to show you some more movies available on another streaming platform. Here are the best movies to watch on Hulu this month.
The best new movies to watch on Hulu: March 2018

[Photo: TriArt]
1. The Square (2017)
Starring: Elisabeth Moss, Claes Bang, Dominic West
Directed by: Ruben Östlund
Written by: Ruben Östlund
Length: 2hr, 31min
Rotten Tomatoes: 82%
Available on Hulu: March 1st
This scathing critique of the art world, written and directed by Swedish filmmaker, Ruben Östlund, was nominated, and robbed, for Best Foreign Language Film at this year's Oscars. The film follows a curator at a prestigious and pretentious art museum as it unveils a controversial exhibit that begs the age old question "what makes art…art?"
File under: The best movies to watch on Hulu for laughing at the absurdity of it all.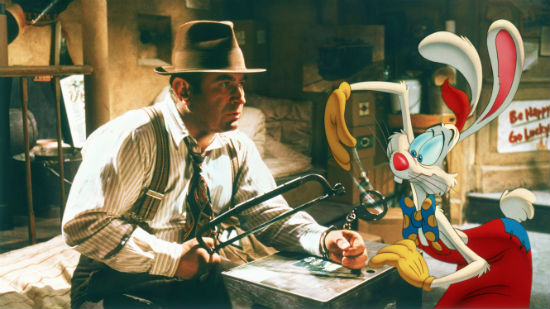 [Photo: Touchstone/Amblin]
2. Who Framed Roger Rabbit (1988)
Starring: Bob Hoskins, Christopher Lloyd, Joanna Cassidy
Directed by: Robert Zemeckis
Written by: Gary K. Wolf (novel), Jeffrey Price (screenplay)
Length: 1 hr, 44 min
Rotten Tomatoes: 97%
Available on Hulu: March 1st
It's hard to believe that this highly influential kids-flick-meets-neo-noir came out thirty-years ago? This was the first time director Robert Zemeckis spliced up animation with live action and the results still look as awesomely bizarre all these years later. The movie pulled the sneaky trick of hiding an allegory about the evils of gentrification into an adventure story good for kids without hammering the message home too hard. It's also just a flat-out fun movie!
File under: The bests movie to watch on Hulu to blow your kid's mind.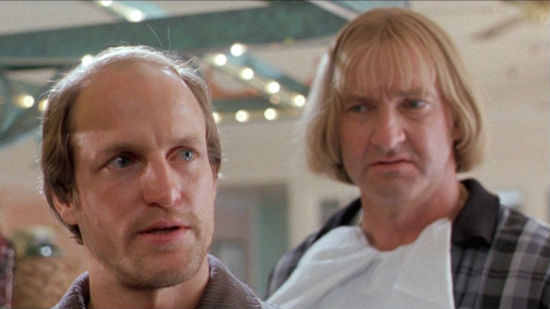 [Photo: Metro-Goldwyn-Mayer]
3. Kingpin (1996)
Starring: Woody Harrelson, Bill Murray, Randy Quaid
Directed by: The Farrelly Brothers
Written by: Barry Fanaro, Mort Nathan
Length: 1 hr, 53 min
Rotten Tomatoes: 50% — HOW DARE YOU??
Available on Hulu: March 1st
In my eyes, directors Bobby and Peter Farrelly had one of the best string of comedies out of any filmmakers in the '90s. Yeah, I said it! With their classics "Dumb and Dumber," their masterpiece "There's Something About Mary" and this film, "Kingpin," they were pretty untouchable when it came to joyous gross-out humor.
File under: The best movies to watch on Hulu to see an alcoholic one-handed ex-bowling champ take an Amish bowler to the big leagues. Oh, and Bill Murray is in it!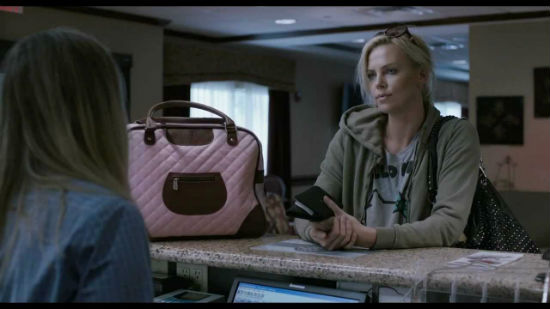 [Photo: Paramount Pictures]
4. Young Adult (2011)
Starring: Charlize Theron, Patrick Wilson, Patton Oswalt
Directed by: Jason Reitman
Written by: Diablo Cody
Length: 1 hr, 34 min
Rotten Tomatoes: 81%
Available on Hulu: March 1st
Oh man, does this one will make you cringe. This black comedy from the writer of "Juno" and the director of "Thank You For Smoking" follows the maddeningly immature YA fiction author Mavis Gary as she heads back to her hometown to break up her high school boyfriend's marriage. Patton Oswalt's amazing performance was as Mavis' handicapped friend Matt was praised by critics, but ultimately snubbed by the Oscars that year. "Young Adult" will pull you into Mavis' car-wreck of a story and you won't be able to look away.
File under: The best movies to watch on Hulu if you're a glutton for punishment.
Bonus…
All of the "James Bond" movies
We can all remember the Bond franchise before Daniel Craig took the role to new badass heights. While Pierce Brosnan is pretty inferior to Craig as 007, these movies are still wildly entertaining and could help you get through the last icy weeks of winter. All of the Brosnan films are available as of March 1st.