Halloween always starts early every year in Manhattan with the arrival of New York Comic Con.
What used to be the domain of so-called "nerds" is now so mainstream that 150,000 fans are expected to pass through the Javits Center and NYCC's ever-growing list of satellite events at locations all over the city from Oct. 5-8.
If there's something you already love, you'll find it here, whether it's graphic novels, TV shows, movies, books or video games. And since you'll be surrounded by the most passionate people on the planet, it's probably likely you'll find something new to love, too.
That's our actual best tip for Comic Con (though if you need a practical survival guide, we've got that too) — chat up the people standing in line with you, ask the vendors on the showroom floor about that poster that catches your eye, and set aside plenty of time to do nothing but people-watch. After all, it wouldn't be North America's biggest pop culture convention without the amazing, colorful real-life characters.
With that in mind, here are our picks for some of the most memorable things to do at New York Comic Con 2017: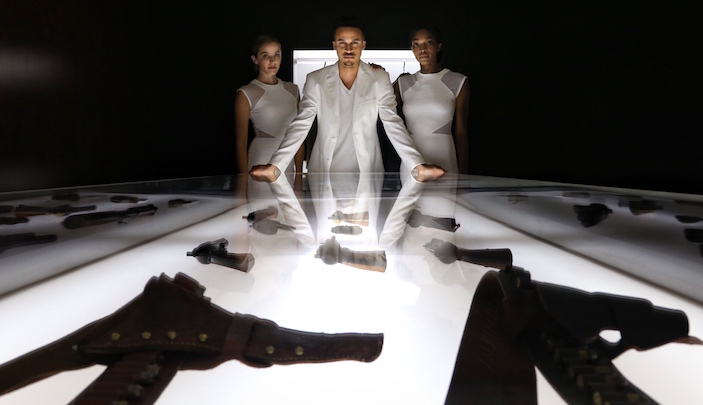 Westworld: The Experience
HBO's sensational new series about a theme park that brings out humanity's darkest impulses and the sentient robots who have had enough is now in our world. Or at least the Mariposa Saloon is, which will be recreated as an immersive theatrical production that lives up to its premise: "Have you ever wondered what it would be like to live without limits?" To access the event, you'll have to track down the appointment desk popping up in different locations every day near the Javits Center beginning at 9 a.m. Follow @WestworldHBO on Facebook and Twitter for clues. Oct. 5-8, New York Comic-Con badge required, must be 21+, secret location
The first thing to greet you in front of the Javits Center will be Lionsgate's virtual reality escape room based on the newest addition to the Saw franchise, Jigsaw. More than just a body horror saga, the Saw movies are a psychological thrill ride. The eighth entry, Jigsaw, is out Oct. 27, and to "celebrate" Lionsgate is putting you in your own escape-or-"die" scenario, a combination escape room and virtual reality experience. Get out alive and you'll get movie swag and a free movie ticket. Oct. 5-8, Javits Center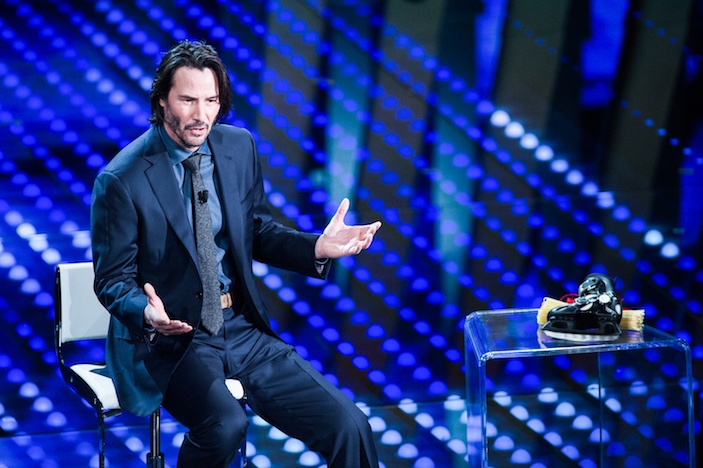 Keanu Reeves makes his return to sci-fi in the film Replicas as a heartbroken scientist who tries to resurrect his wife and children after a horrible accident. There is literally zero precedent in sci-fi of this going well, but if anyone can do it, it's The One. It's a rare appearance at Comic Con for Reeves, participate in a panel with producers Stephen Hamel and Lorenzo di Bonaventura, including an exclusive first look at the film. Thursday, Oct. 5, 6:30-7:30 p.m., Javits Center, 1A06
Uptown Showdown: Flying vs. Invisibility
Who's got it better, Superman or the Invisible Woman? Us mere mortals can only covet the superpowers of comic book heroes, but that doesn't stop us from speculating which would be more useful here in the real world. Two teams of comedians including Michael Ian Black, Akilah Hughes and Janeane Garofalo will throw down in this month's edition of this wacky debate series. Thursday, Oct. 5, 7:30-9:30 p.m., Leonard Nimoy Thalia Theatre
In a world of endless Transformers movies, it was easy to roll our eyes at Pacific Rim as just another Hollywood movie ripping off a Japanese idea. Thing is, Pacific Rim was actually an amazing film about family, destiny and clinging to our humanity even when it would be more convenient to shed it. The sequel will star sci-fi's newest bae John Boyega, who'll lead the panel of stars and creatives and offer a first look at Pacific Rim Uprising, coming in March 2018. Friday, Oct. 6, 12-1 p.m., The Theater at Madison Square Garden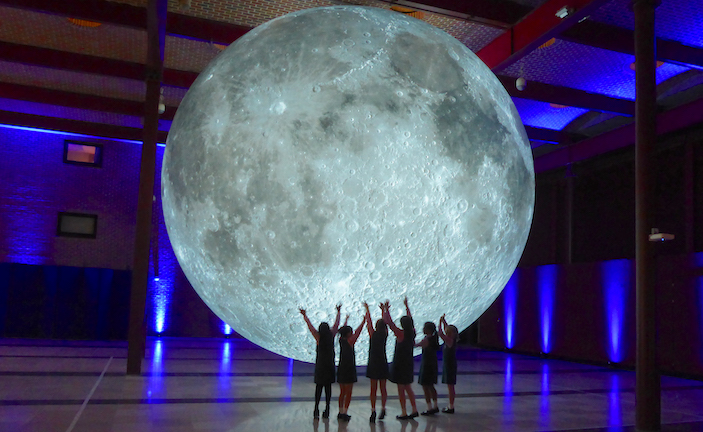 Museum of Artemis: Life on the Moon
Commune with the moon? Won't be the strangest thing you'll do at Comic Con, and hey, any appeal to a higher power for some good vibes can only be good right now. In honor of the forthcoming new novel Artemis (No.v 14), a thriller set on a moon base by The Martian author Andy Weir, Audible is hosting an immersive exhibit that features a 23-foot glowing moon with lunar-inspired music. Oct. 6 & 7, 12-8 p.m., Sunday, Oct. 8, 12-4 p.m., Classic Car Club of Manhattan; 1 Pier 76 (408 12th Ave.)
Inside the Writer's Room: Writing, Producing and Acting for Television
Instead of wasting precious Walking Dead panel time asking Andrew Lincoln his advice for actors just starting out, bring your newbie questions a panel specifically about breaking into the movie and TV business that fuels Comic-Con. Hear from TV writers, producers, programming developers and actors about how an idea goes from concept to hit series. Expect things to get brutally honest, from everything about how to make a television pilot to what goes on in the writers' room. Saturday, Oct. 7, 3:30-6 p.m., $19, Hudson Mercantile, 500 W. 36th St.
Psych Reunion and Movie Sneak Peek
It's been three long years since Shawn and Gus closed their last case, but their adventure isn't over yet — the modern-day Sherlock and Watson duo have a movie coming in December on USA Network. Psych-Os, gather to hear series star James Roday alongside Kirsten Nelson, Corbin Bernsen, Maggie Lawson and more chat about the film. Saturday, Oct. 7, 4:15-5:15 p.m., Javits Center, Main Stage 1-D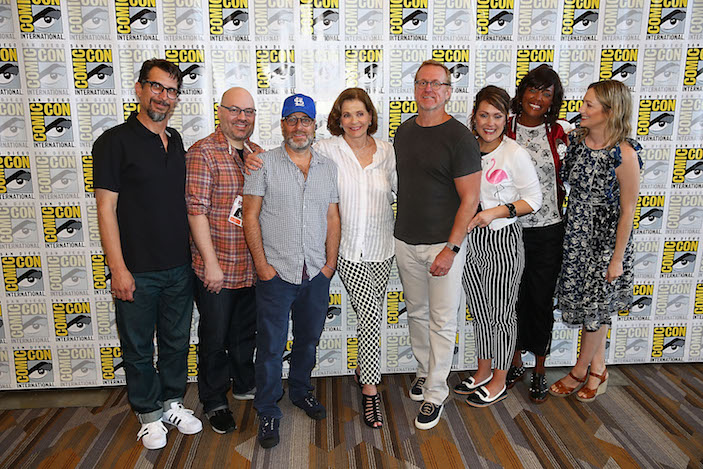 Joke for joke, there's no more entertaining cast in all of cartoons than the Archer crew, who are heading into their ninth season this fall on FXX. This time, Archer is an alcoholic seaplane pilot (with Pam doing the actual driving, as usual) on a South Pacific island in 1939. Expect cannibals, pirates, quicksand and other ways Archer can keep proving to be the most durable, if not the best, secret agent around. Come to watch the cast be their hilarious selves, stay for the sneak peek at the new season. Saturday, Oct. 7, 5-6 p.m., Hammerstein Ballroom, 311 W. 34th St.
Often uncomfortable and controversial, Netflix's speculative future series asks the questions we shy away from. Listen in as the creative team of Charlie Brooker and Annabel Jones take a deep dive into the series up to now and discuss (with the help of some never-before-seen footage) the upcoming fourth season. Saturday, Oct. 7, 8-9 p.m., Javits Center, Room 1A06