There was a lot of buzz when Addyi launched in 2015. The medication — quickly dubbed as the female Viagra pill — was either a miracle drug for women or a sexist one, but it fizzled out soon after.
But now Addyi is back — and it's cheaper than ever.
What is the female Viagra pill?
Addyi, like male Viagra, isn't made to fix a short-term dip in sexual desire. Instead, a female Viagra pill is made to address hypoactive sexual desire disorder (HSDD). HSDD affects one in 10 women and involves a chronically low sex drive that lasts three or more months, according to the International Society for Sexual Medicine.
Addyi doesn't give you an immediate reaction like male viagra does. Instead, the female Viagra pill works by altering the chemicals in your brain that help libido. The effects of the female viagra pill can take four to six weeks if you take one a day before going to bed.
Side effects of the female Viagra pill
The female Viagra pills doesn't have the same side effects as male Viagra (you know, the whole erection-that-lasts-more-than-four-hours thing). However, the company behind Addyi says that low blood pressure, fainting, nausea, dizziness and fatigue are potential side effects of the female Viagra pill.
You're also not supposed to drink while taking Addyi.
How much does the female Viagra pill cost?
The relaunch of Addyi comes with easier access and a lower price
According to a Bloomberg report, the female viagra pill is now available without a visit to the doctor. Instead, you can log on to the Addyi website and get connected with a doctor who can prescribe the medication.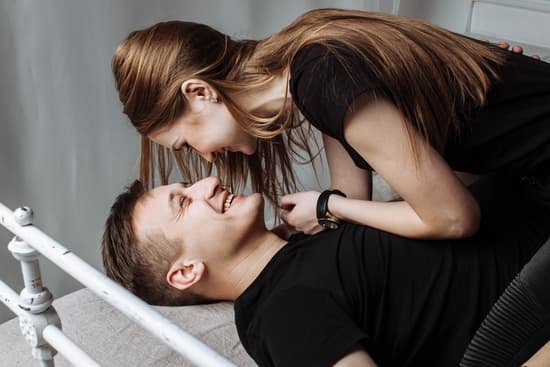 The cost of a month's supply is also a lot more affordable — $99 (without insurance) or $25 (with insurance). It used to cost $800 a month.
Reviews for the female Viagra pill are mixed
"After about a week and a half, two weeks, of using it, I noticed a difference. It was modest, it was subtle, but for me it meant I went from maybe having sex zero times, maybe once every three months, to about once or twice a month," Katherine Campbell told Bloomberg. "It didn't turn me into some kind of sex-crazed nympho, but here I am: I'm still married, I have a third kid."
Other women experienced a 180-degree turn in their sex drive after taking it.
"It was so painfully awkward," Nashville woman Amanda Parrish told Bloomberg of her sex life with her husband before taking the female Viagra pill. "He was beginning to suspect I was having an affair or that I no longer loved him."
She started taking Addyi every night and within two or three weeks she was back to wanting sex.
"All of a sudden, I felt the flutter, and I'm stunned, and it's noon, and I'm in my car," she said of when the feelings "kicked in." She asked her husband to meet her for a lunchtime rendezvous.
"He was so non-suspecting that he was like 'I already ate.' And I was like 'That's not what I'm suggesting.'"