Justice Ruth Bader Ginsburg, the oldest person on the United State Supreme Court, fell this week and like those stories of telepathically connected twins, Democrats across America winced. Not just because cracking your ribs at the age of 85 is a serious matter, but also because the incident underscores the perilous position of their political viewpoint in the country's highest court.
Of the nine justices, five were chosen by Republican presidents. Only four by Democrats, and they include the two oldest members: Ruth Bader Ginsburg and Stephen Breyer, who is 80. You get the picture. The liberal side, which is already at a disadvantage, is also statistically more likely to lose members sooner through retirement, health issues, or death. And each time a progressive justice leaves, a conservative replacement is virtually certain.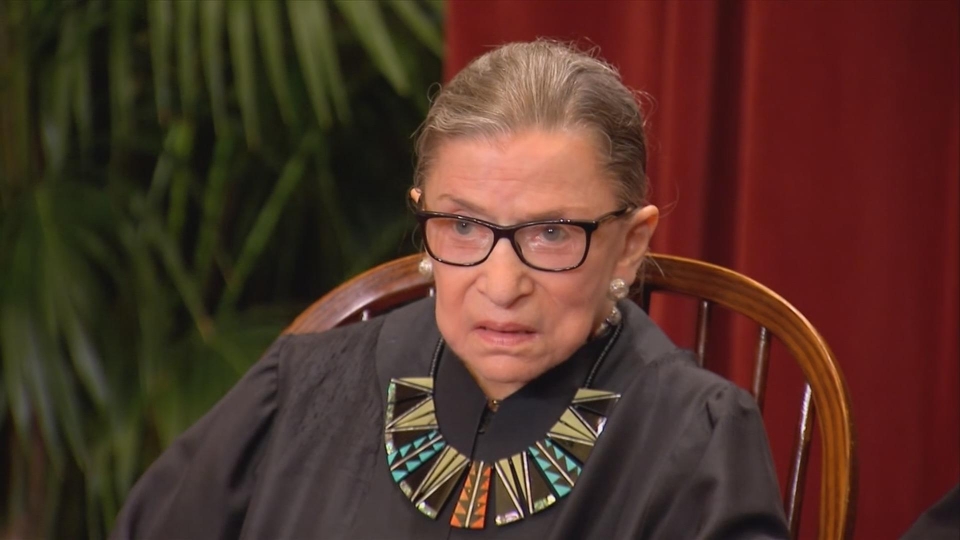 It happened with the first two Supreme Court vacancies offered to President Trump. And now that the midterm elections have seen his party tighten its grip on the Senate, the process of approval will likely go even faster. And it's not just the Supreme Court. Team Trump has been pushing conservative judges into federal courts coast-to-coast at a breakneck pace. As I write these words the federal court system is being packed with so many young, conservative judges it could tilt right for decades. Deep control of the Supreme Court is merely the whipped cream on top.
True, when jurists are seated in these lifetime jobs, they don't always follow the rulebook. The model of "who's on the left and who's on the right" is imperfect. But it works often enough to give Democrats the shivers, when a rockstar for their side takes a tumble. RBG is a hero in Democratic communities. The second woman on the court has proven to be a lion for women's rights, and an icon of progressive intellect and toughness. Ginsburg is the keystone in a fragile, legal bulwark against what many Dems consider a wave of conservative tyranny.
She's also in the hospital. And considering the stakes, I can only imagine Democrats everywhere ordering flowers and sending cards that read: Get well soon. We need you.