Light therapy can improve patients suffering from a whole range of medical conditions. This according to a Swedish practitioner in the field of cell energy treatment (CET). The results are deemed so interesting the technique and the mechanisms behind it may soon be subject to a scientific study by researchers at renowned medical university Karolinska Institutet.
The healing powers of cell energy treatment
Several people who have undergone CET at the hands of Susanne Johansson claim their condition have improved vastly after just a few sessions in which equipment emitting light pulses is used.
Interestingly, the method seems to alleviate symptoms of several conditions ranging from cancer to ALS. The latter being an incurable disease of the neural system that usually leads to a rapid death, British physicist Stephen Hawking being one of the rare exceptions.
Amongst those who report vast improvements after cell energy treatment is nurse Katharina Borgström, whose son was diagnosed with ALS seven years ago. By chance, she heard of cell energy treatment, discussed it with her son and decided to give it a go. The alternative was medication with side-effects and poor long-term results.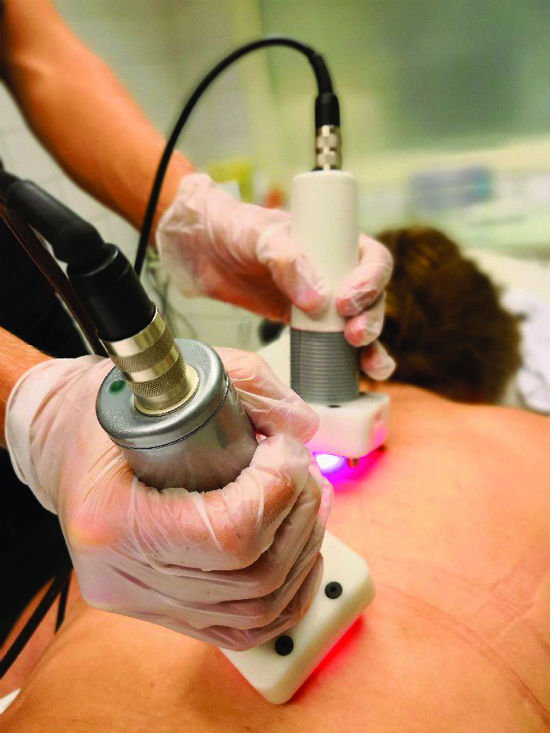 Photo: Provided
"After three and a half years cell energy treatment, he is actually quite well today", says Ms Borgström, who in the 1980s worked as a nurse at Rush Presbyterian-St. Luke´s.
Breast cancer patient Marika Khodr, who since November has undergone cell energy treatment, says she is feeling less pain, less fatigue and that one of her lung metastases has disappeared completely. Several other people who have received CET have told Metro similar stories.
The question is why cell energy treatment seems to work? Is Ms Johansson's theory that the light waves somehow resets or reboots the immune system correct? Does the answer lie in another physiological process? Or is it just a placebo effect?
Researchers have already shown interest in the outcome on cancer patients, after several of them have shown remarkable improvement after CET. Equally interesting is the effect on ALS patients and there are discussions regarding a scientific study that may shed light on how the treatment works.