A judge told Cody Wilson he couldn't sell his plans for 3D-printed guns online, but he's doing it anyway.
"It's a matter of principle," Wilson told CBS This Morning of why he looked for a legal loophole in the ruling that blocked him from posting the blueprints for 3D-printed guns on his website. However, a new ruling says that "Files cannot be uploaded to the internet, but they can be emailed, mailed, securely transmitted, or otherwise published within the United States."
So, Wilson is allowing customers to name their own price for the plans.
The controversy over 3D-printed guns
3D-printed guns are often called "ghost guns" because they can be created using a 3D printer, circumventing the normal gunmaking process that requires a unique serial number on each gun for identification. The guns, made for personal use, do not need to be registered, so there's no record that these guns exist — making them "ghosts."
Early this summer, 19 states and Washington D.C. sought an injunction to stop Wilson's company, Defense Distributed, from selling the 3D-printed gun plans. Their argument: Giving people a way to build untraceable guns would pose a security risk. U.S. District Court Judge Robert Lasnik agreed and banned the sale of the blueprints.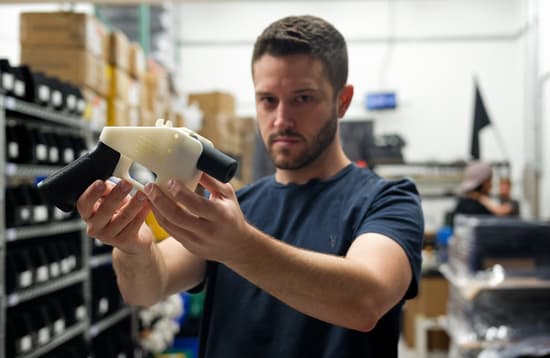 Wilson told CBS News that he sold 400 plans for 3D-printed guns by Tuesday. He's expecting states to push back — and possibly sue — him for selling, but he's using the sales to raise money for his legal defense.
"I know it's absurd to some degree to fight for your principles in a culture like this, but I think it's a worthy demonstration, and of course, I could always demonstrate, like today, that I can always sell these files," he said.
And he'll continue to push back against the federal court's rule.
"If I allow you to download an AR-15, the full plans for an AR-15, I don't believe that I provide you with anything other than the general knowledge of what an AR-15 is," Wilson said in July. "I am no different from a publisher of information."