As more same-sex couples across the U.S. decide to have children, many are looking south of the border for wombs.
Yet between complex laws and the lack of professionalism of some agencies, the experience can turn into a nightmare for both the surrogate and the intended parents.
One key reason why American parents would use a Mexican surrogate is the price.The average cost of a surrogacy in the U.S. is about $170,000, while in Mexico it maxes out at $64,000— though is typically much lower than that.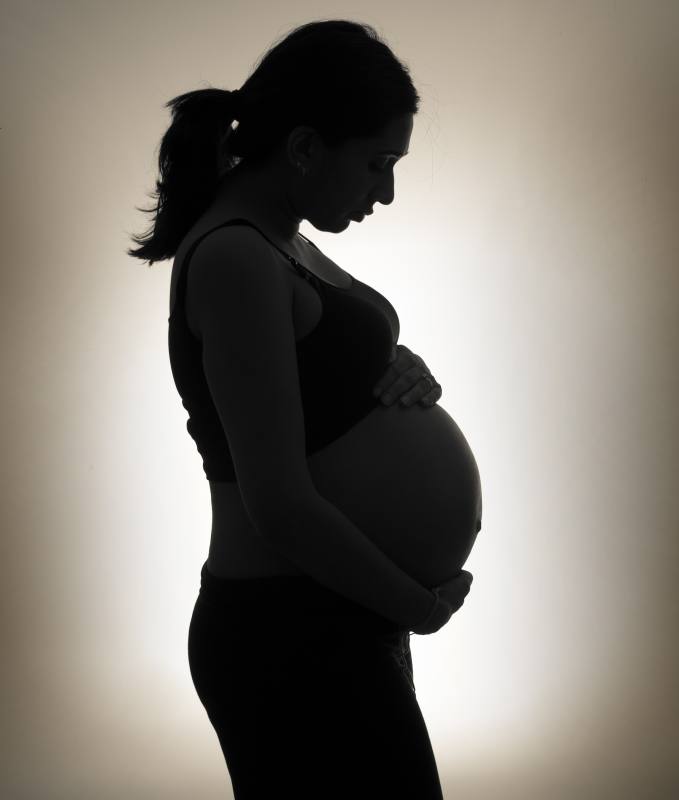 New culprits affect women's fertility at start and end of reproductive years
For Mexican women renting out their womb, the money is good and their kids are taken care of. But the conditions are strict. They have to be over the age of 21 and under the age of 36, they must havehad children in the past but no more than two prior pregnancies.
Yet poor living conditions of surrogate mothers in Mexico have been gathering attention, with reports that a lack of care has led to some HIV positive women spreading the virus to intended parents.
"There were some mistakes in the past, including the HIV situation, due to a difference of standard between the U.S. and Mexico. In the U.S., a clinic would never implant an embryo without a full medical informed consent disclosure," says Frost.
However, Adrian Rodriguez Alcocer, a Mexican lawyer expert in surrogacy, believes surrogates in Mexico are exploited.
"It is very rare in Mexico that [intended parents] and a woman are in equal socioeconomic conditions. The majority of women involved see surrogacy as a way to improve their economic situation," he says. Overall, Mexican women supposedly receive less than 10 percent of the total charged to applicants.
Michelle Velarde, who used to work as a representative in Mexico for SBB, said conditions for surrogates have worsened.
"Two houses were rented in Cancun and a house was opened first in Tabasco, so on having had three houses, the expenses were rising and SBB did not want to deposit. On several occasions they cut the electricity of the houses and the surrogates were left without power."
Interviews with surrogate mothers
Gisel Islas, 27-years-old, 8 months pregnant, was taken from a house run by SBB.
How did you decide to participate in this program?
I'm a single mom and I have never received financial support from the father of my 5-year-old son. My financial situation is difficult and I decided to participate to improving the quality of life of my son.
How has your experience with Surrogacy Beyond Borders?
At first I was very happy with the company for what they offered me, but everything started to change. We moved from Cancun to Tabasco even though the contract said that all the time we would be in Cancun. Since I've come to Tabasco my experience completely changed; there was no food too often, there were times when we were left up to four days without eating. When I arrived at the house in Tabasco I had a threatened abortion and the company did not support me.
How is life in the house in Tabasco?
When I lived there, I stayed with other five mothers and ten children, a situation that was very stressful. Cleanliness is also a problem, the house was full of cockroaches and there were mice too. Air conditioning does not work, and the weather in Tabasco is hot.
How did SBB react after your complaints?
They took me out of the house on the grounds that I complain a lot. In fact at this moment I am looking to rent an apartment to complete my pregnancy. The contract for me to give the baby continues, but the company no longer takes care of me, just $500 for rent.
Kenya, 28-years-old, 10 weeks of pregnancy, currently at SBB's Tobasco house.
How did you decide to participate in surrogacy?
I am from the port of Acapulco- co, where currently the situation is very difficult. I am dedicated to making crafts and organizing events and where I lived there aren't many opportunities for growth. I have two children so I decided to participate in the surrogacy program to get money more quickly and get out of my city.
How was your experience in Surrogacy Beyond Borders?
You live well, because you live in a house, you have air conditioning, Internet and food. In the house in Tabasco you can eat what you want and get your medicines, we go to medical appointments, our children go to school, practically we live very well. You are free to leave and enter the house anytime. I liked this experience.
What do you think of the criticism of some women against Surrogacy Beyond Borders?
It's not true that there is not enough food, because they give us certain amount of money each week for everyone to buy their food. It depends on each woman the way you manage your money to having sufficient food. Every Monday they bring us a lot of food, obviously there is always food in the house.
Would you recommend participating in the programs of surrogacy?
Sure. I have recommended this program to several friends. I am very happy because they have given me what they offered me at first.
By –Elodie Noël and Daniel Casillas