Vanity Fair, a publication obsessed with having naked pregnant celebrity ladies on the cover, has the oral history of how the "seemingly mismatched" — their words — pairing of Serena Williams and fiancé Alexis Ohanian came to be. Oh, and also? Williams is naked and glorious on the cover.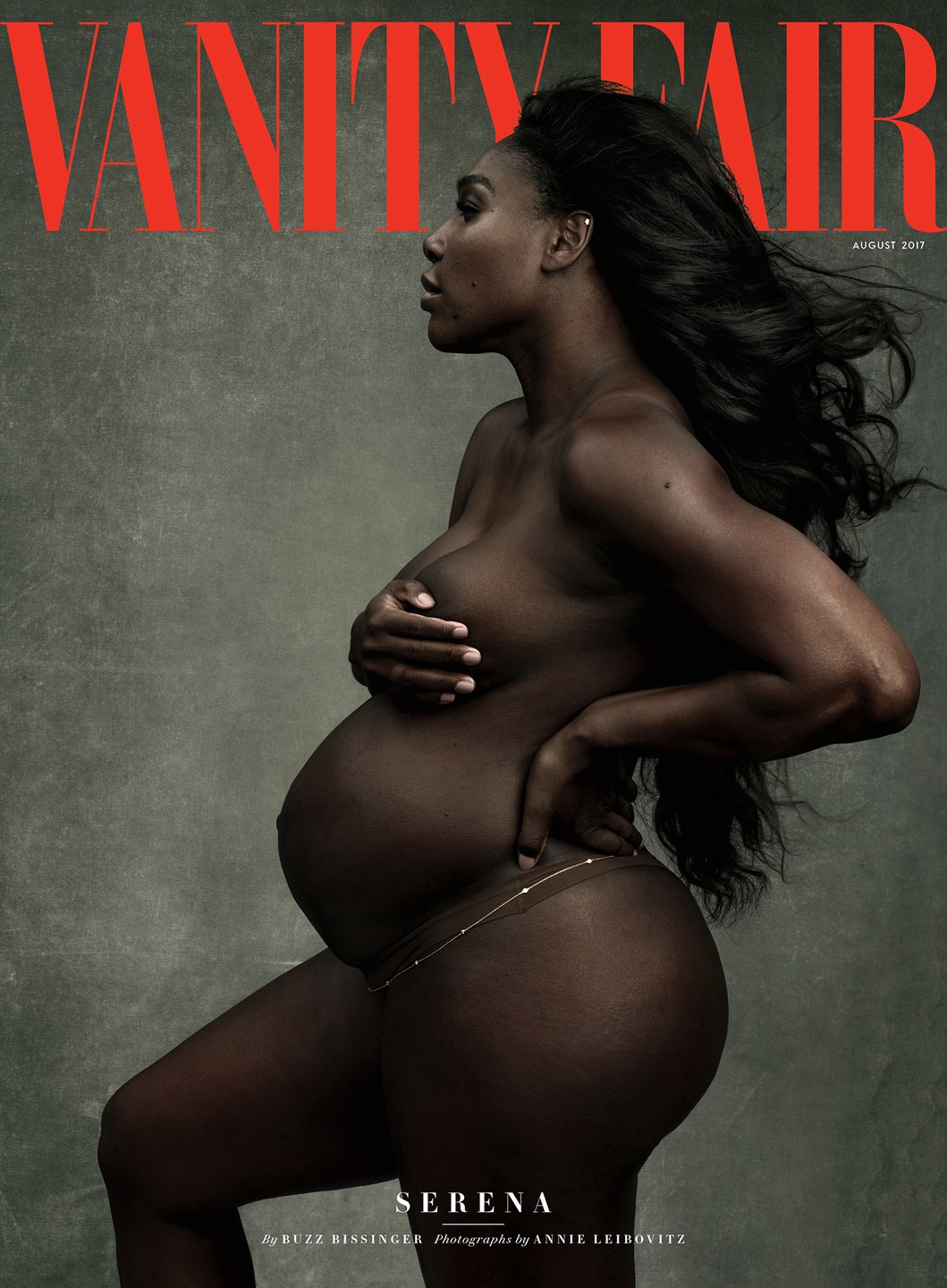 35-year-old Williams, as you may know, is the best tennis player in history, one of the best athletes of our time. Ohanian, as you may not know, is a 34-year-old who gave the world Reddit, even though nobody was asking for it. They became engaged in December, after meeting a year and a half earlier. And then a month later, they found out that Serena was pregnant.
Okay, but how did they meet?
The year was 2015. The month was May. The place? Rome, duh. At the Cavalieri Hotel, Williams and her mini entourage of three sat down to order breakfast. Then Ohanian came down to have breakfast too, and sat down at the table next to Serena — even though many, many other tables were free. Also, he only had a passing knowledge of tennis, and was only "98 percent sure" it was her. Men, am I right?
If that sounds like your own personal nightmare, don't worry: Williams was annoyed, too. "We were trying to get him to move and get out of there," said Williams, embodying Gretchen Weiners a la "Mean Girls," and basically saying to Ohanian, "You can't sit with us!" And then, Serena said the first words ever to her future husband. 
"We don't want you sitting there. We're going to use that table." You can almost taste the romance in the air! And when Williams' friend told Ohanian there were rats by his table, the Reddit co-founder said, "I'm from Brooklyn. I see rats all the time."
And the rest is history! History being, they next saw each other in Paris and had a six-hour date. Oh, to be rich.
The happy couple plan to get married after the birth of their first child in the fall. Which gives the rest of us plenty of time to save up money to recreate their meet cute and find a rich suitor of our own.
Follow Rachael Vaughan Clemmons on Twitter — @rachaelclemz