Is coffee good for you in 2018? The science swings back and forth, but right now we're being told to "drink coffee, live forever." Good thing the New York Coffee Festival returns Oct. 13-14, bringing all the hot new coffee trends with tastings, new product demos, a latte art competition, coffee cocktails and lots more java-themed activities.
The New York Coffee Festival started in 2015 as a "very raw event," according to founder Jeffrey Young, but still welcomed 6,000 coffee fans. In 2018, he expects more than 12,000 people to pack the Metropolitan Pavilion, with something for everyone from casual sippers to self-confessed coffee nerds. "New York is super intense," he says. "There is a huge amount of curiosity."
All that curiosity has been feeding some serious innovation. We asked the experts at the festival to share the coffee trends shaping how we drink in 2018 and beyond.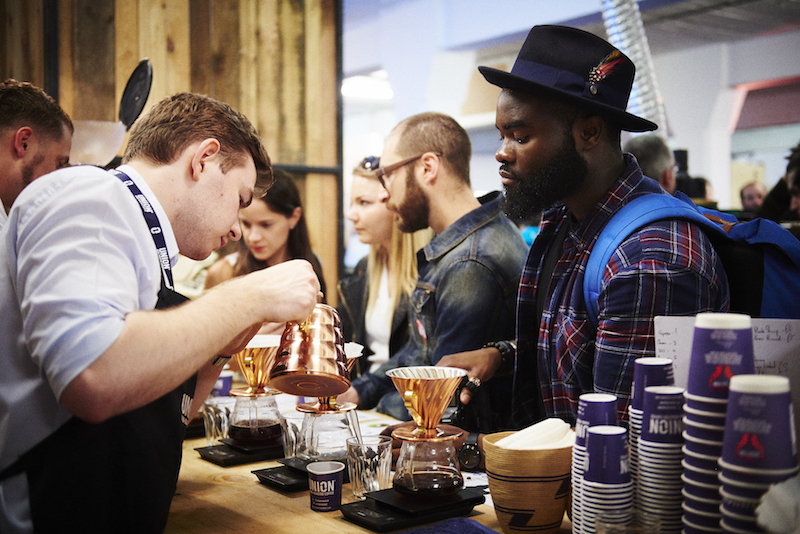 Coffee trends: More sophisticated cafes
Whether or not Starbucks has been good for independent coffee shops is debatable. But what creating hordes of new caffeine junkies has done is start a trend toward a more serious kind of coffee bar. "Four years ago, we were still very much at the end of what we call the third-wave coffee culture — that sort of grungy, very raw coffee scene, different from the chain market," says Young.
The first of the polished and professional boutique cafes like La Colombe, Devocion, Birch and Stumptown were just beginning to pop up, which have grown into mini-chains and even spawned high-end outlets like Industry City's Extraction Lab with its $18 coffees. "The days of throwing a few coffee sacks on the wall and antique furniture and exposed brick wall, we've moved away from that to highly sophisticated environments that meet the needs of millennials, more minimalist and more focused on high-quality coffee."
Coffee trends: Oat milk overtakes nut milks
Nut milks are so 2017. This year's hottest alternative milk trend is oat milk, and it deserves the hype. Oats need much less water and pesticides to grow than soybeans and almonds, its texture is closer to dairy, and is higher in fiber and protein than other nut milks. Its sudden popularity took manufacturer Oatly by surprise, causing periodic shortages this spring and summer. But don't worry: The company tells Well & Good that they're in the process of boosting production by 1,250% year-on-year. Haven't tried it yet (or can't find it)? Oatly will be at the New York Coffee Festival so you can get it straight from the source.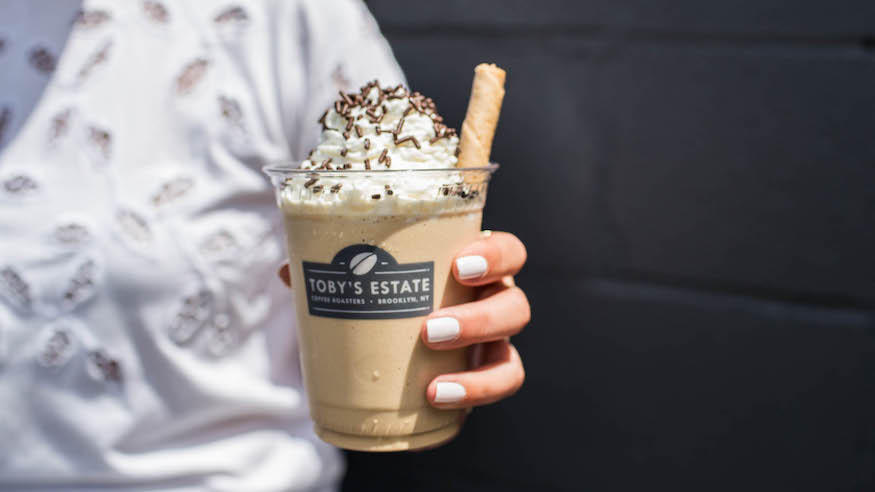 Coffee trends: Drinks are getting seasonal
The Pumpkin Spice Latte may be basic, but it's undeniably loved. And cafes have finally realized that seasonal beverages don't have to be limited to fall. This summer, Toby's Estate Coffee combined two trends with the Cold Brew Crushie, a slushie of cold brew, half-and-half, whole milk and cane sugar, topped with whipped cream, sprinkles and a cookie straw. And since summer doesn't seem to be taking the hint quite yet, even though Toby's has rolled out their fall flavors, you can try the Crushie at their carnival-themed New York Coffee Festival booth.
"We put a lot of thought and development in releasing unique seasonal beverages, and think that seasonality is becoming increasingly appreciated in the world of coffee," says Allie Cara, director of education at Toby's Estate.
Coffee trends: Bartenders are jonesing
Coffee is turning up on more and more bar menus. Whether it's a taste acquired during the leaner times of the recession, pat of the rising popularity of bitter flavors in cocktails, or just wanting to lure coffee lovers with a familiar flavor, cold brew and espresso are becoming part of the bartender's toolkit — as is coffee liqueur.
Chief among the new crop of alcoholic java products is Mr Black, a liqueur made with three types of coffee beans, vodka, sugar and water. Using a neutral spirit showcases the coffee, explains managing founder Tom Baker: "Our low sugar and very high concentration and complexity make Mr Black absolutely cocktail ketchup for dark spirits like rye, mezcal and amari."
Mr Black will have a cocktail booth at the New York Coffee Festival, where they'll be mixing up an espresso martini. As for his theory of why coffee is muscling its way onto the bar scene, Baker doesn't overthink it: "The aim of bars is to serve cocktails that people love while giving them a new and enjoyable experience. In that way, coffee cocktails are a natural fit on a menu."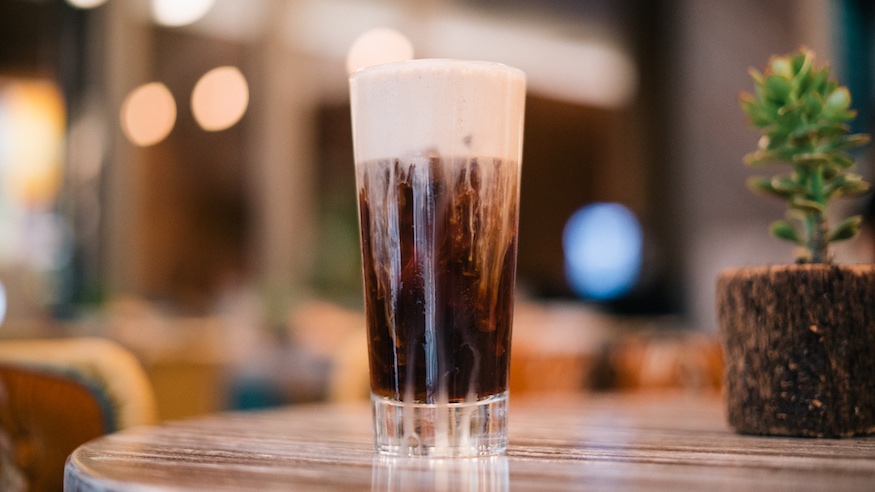 Coffee trends: New flavors and textures
The cold-brewing method opened up the flavor profiles expected by coffee drinkers, which Young sees as supporting entirely new coffee drinks like sparkling cascaras, a soda-like beverage made with the cherry of the coffee bean. Baristas are also continuing to experiment with carbonation, especially draft lattes and nitro coffees — even Dunkin' Donuts is doing it.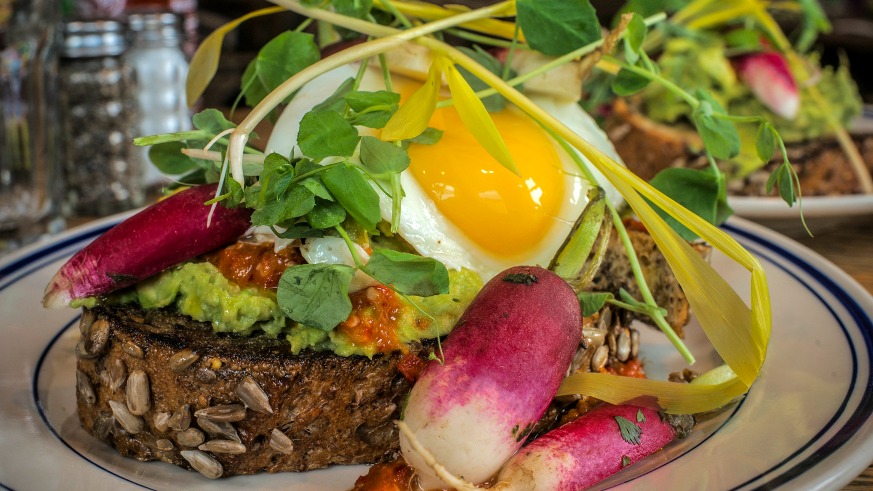 Coffee trends: Caffeine meets wellness
The world of wellness melded with coffee culture in 2018, with matcha "lattes" that contain no coffee and superfood additives like turmeric turning up in milk. Trends like cutting out gluten and sugar are also changing the food options at cafes, while the rising popularity of Australian cafes is bringing in all new menu items — we have them to thank for avocado toast. "You want to get more than just a cup of coffee when you go into a coffee shop," says Young. "They need to be fresh, healthy, instagrammable, as well as providing great coffee."
Coffee trends: Be your own barista
The craving for a perfect cup of coffee can strike anytime, and the appliance industry is making it easier than ever to do it at home without taking up your entire counter. Barista-quality equipment is making it into the hands of home brewers, from Hario's pour-over kettle to Breville's new Bambino Plus ($499.95), the personal-size version of the company's Barista Touch, which was named Best New Product at the 2018 Specialty Coffee Expo.