TJ Miller may have left the HBO show "Silicon Valley," but he hasn't gone far from the world of technology.
His new film "The Emoji Movie," opening July 28, turns the emojis inside our phones — everything from sushi to smiley faces — into real characters living in a world of their own. But (spoiler alert, if you can say that about a kids movie) it's because Miller's character is different that he helps save the day.
"What we remind people is to just be yourself and know that you have limitless potential," says the actor. "I would love to hammer that f—ing message home for the entire summer."
Miller plays Gene, who's supposed to be the Meh Emoji but is constantly overflowing with feelings. This is distressing to his parents, both Meh Emojis themselves, and his career prospects — Gene lives in Textopolis, the city inside of a phone owned by a young boy named Alex.
If you don't, or in Gene's case, can't do what you were designed to do, you're deleted. That idea reminded Miller of the animated film that was a formative part of his childhood.
"'The Brave Little Toaster' was a sad but wonderful tale," he recalls. "What a good message to be like, 'Don't be consumerist and wasteful, but care about the objects that you have and fix things that are broken instead of throwing them away,' and that's what this movie is about.
"Because Gene is a malfunction, they're trying to delete him and everyone he's involved with, so you really come to care about these digital entities in a way that also is reflective of how much we love our phones."
Miller has some illustrious company for Gene's adventure, with his friend, the Hi-5 emoji (James Corden), a delightfully tongue-in-cheek turn by Sir Patrick Stewart as the Poop Emoji, and the female hacker Jailbreak (Anna Faris) who's supposed to "fix" Gene.
The movie packs in a ton of messages like realizing that Likes don't add up to true friends, self-acceptance and cautioning about online harassment. "We say trolling is the worst of the worst things to do with your time, and that's pretty important 'cause our president is a troll," he says.
But it's Jailbreak and her arc that Miller points to as a surprising instance of progressive feminism for an animated feature. The character literally smashes through a glass ceiling, but beyond that she learns that she doesn't have to reject being feminine to be powerful. 
"It's not just girls can do anything, it's that it's as important to be a princess or fairy as a hacker or a leader," he explains.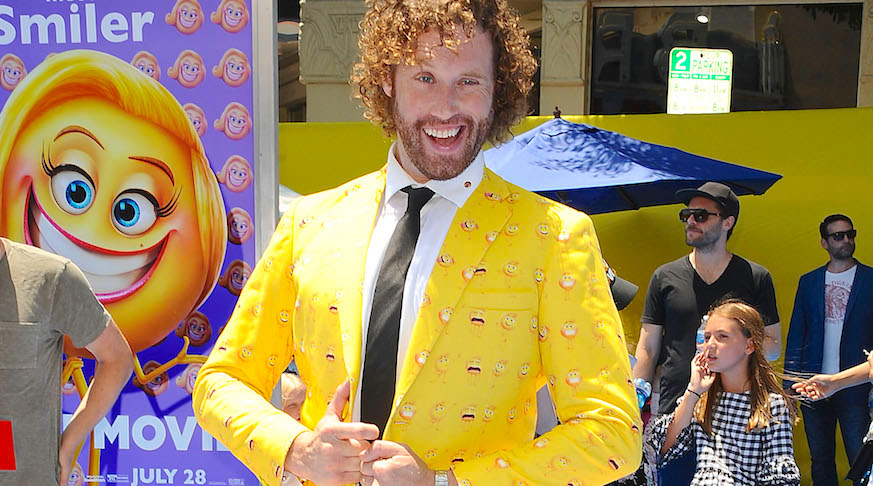 Much of Miller's joy from doing animated films — he's also had parts in "Big Hero 6" and "How to Train Your Dragon" — comes from the delight they bring to kids who may take the experience with them forever. It's a very different kind of comedy from "Silicon Valley," but one that he's cultivated since starting his career as a stand-up comic in Chicago.
"You need that full skillset to do comedy in an animated feature because a great animated film that takes you on a rollercoaster of emotions," he explains.
"And while children don't deserve to laugh as much as adults because they're not aware of their own mortality, I still think it's important for kids to laugh."