When it comes to tracking MBTA buses and trains from your smartphone, there are lots of apps to choose from.
Too many, maybe. More than 60 independent developers have made MBTA apps using public tracking and alert data, according to the agency.
So the T picked out a select 11 and asked riders to weigh in on their favorites. Nearly 2,000 took part in an online survey, for which they were asked to say whether the apps did what they were supposed to do: provide accurate info on whether trains or buses will be on time, send service alerts and suggest tips on planning routes.
RELATED: Boston wake-up call app aims to help kick the morning blues
The app Transit appears to have come out on top. Riders gave the app high marks in six of six categories, the results show. Survey respondents, though, said they didn't use the app on the commuter rail.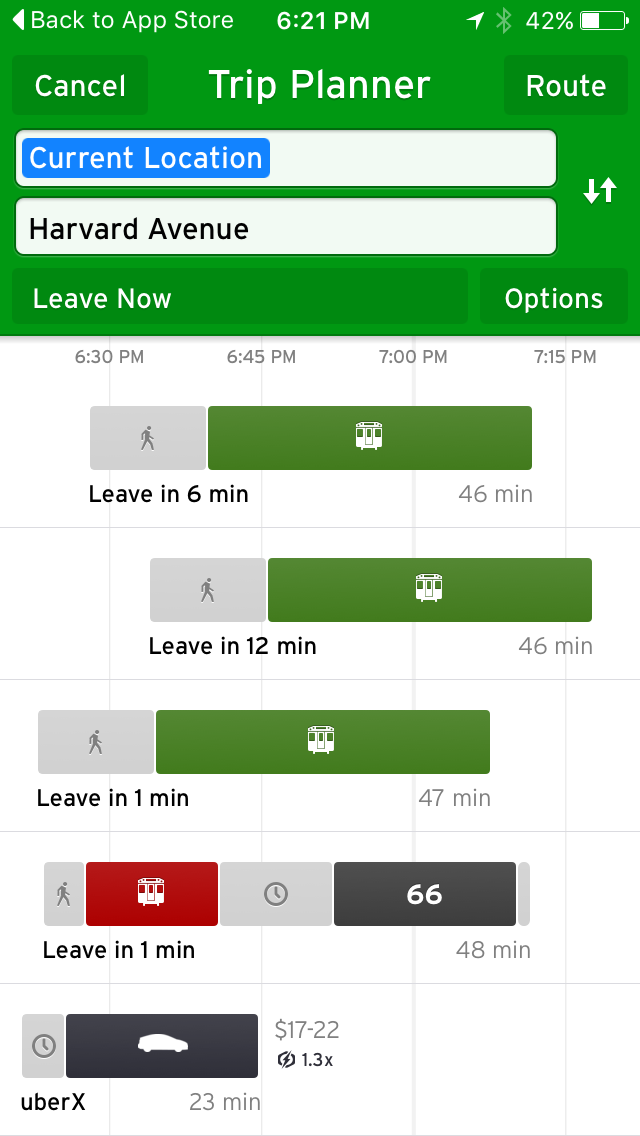 Boston app turns strangers to friends, one Shattr at a time
Find the full results on the MBTA's winter readiness page.
The T is "very confident" the survey is accurate, spokesman Joe Pesaturo told Metro.
The agency had to walk back the results of its last public call-out, which asked riders to vote for their favorite paint schemes for new Green, Red and Orange line trains. Many of the votes in that poll had been faked by respondents gaming the system, the T found.
"This survey had nothing to do with 'choosing a winner,'" Pesaturo added, about this latest call-out."This was an opportunity for customers to tell us which apps they use and for what purposes."