Tyra Banks has a memoir coming out, so she's trying to get our attention by telling us something we already figured out: she got a nose job, one time.
Ahead of the release of the very precisely titled "Perfect is Boring," the supermodel tells People what she really thinks about natural beauty: it's um, "unfair."
Why is it unfair, exactly? Because she had weird bones in her nose or something. Honestly, I'm not getting how these things are related, but I'll let Banks speak for herself.
"I had bones in my nose that were growing and itching," the 44-year-old writes. "I could breathe fine, but I added cosmetic surgery. I admit it! Fake hair, and I did my nose. I feel I have a responsibility to tell the truth."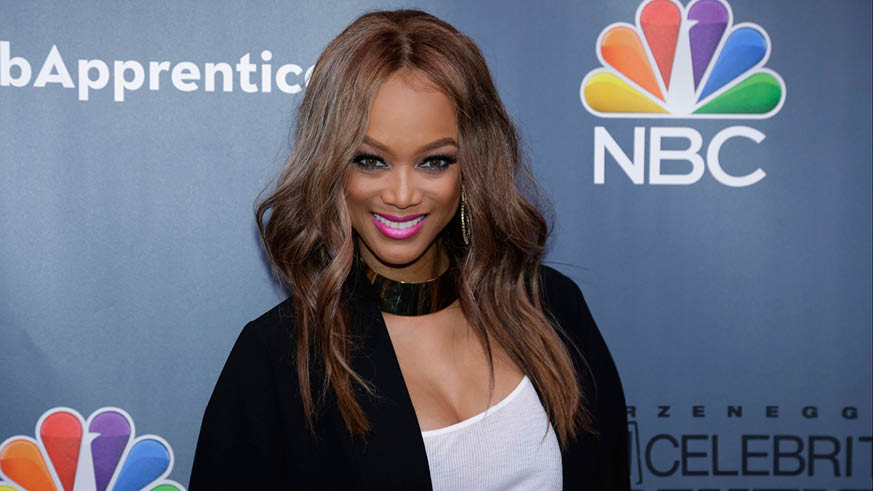 She continues, "Fix it or flaunt it — I think women should be able to do both. There is a boundary line, either you're super natural or you live at the plastic surgeon. It's okay to hop back and forth over that line. You want a hair weave? Fine. You want permanent eyebrows? Fine. We as women need to stop judging."
Oh, Tyra. Honey. Baby. Can I just say that nobody thought your hair was real? And nobody was judging? Like, fake hair is tight. Lacefronts have magical powers. You know that. Beyoncé knows that. The guy who played Ichabod Crane in Sleepy Hollow knows that. We all know that. It's fine.
And, I mean, it's nice that you have a memoir and all, but maybe you should be focusing your efforts on more important endeavors like, oh, making a sequel to Life Size with Lindsay Lohan?