Vacations are a perfect time for you and your family to unplug and enjoy each other's company. There's no better way to do that than with a stay at Plantation on Crystal River in Florida 
Unplug for your family vacation at Plantation on Crystal River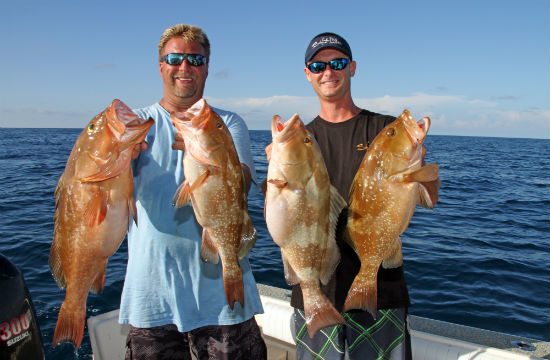 Photo provided by Plantation on Crystal River.  
With 195 different rooms, The Plantation can accommodate families of all sizes, and is the perfect one-stop vacation destination. Here are some of the great activities you can enjoy as you get in touch with your fun-loving side. 
Fun recreational activities  
Plantation has everything for both parents and their kids will enjoy. With a giant lagoon-style swimming pool overlooking the Crystal River, two tennis courts, a sand volleyball court, a horseshoes pit, and a regulation sized croquet court — you'll have a hard time staying indoors! You can also enjoy 18 holes of golf on a PGA and LPGA Championship level golf course. 
And if fishing is your thing, Plantation on Crystal River has you covered. With the resort's Adventure Center & Dive Shop you can book a family fishing charter for a chance to reel in some largemouth bass, snook, grouper, redfish, and scallops – all of which can be grilled up by the Plantation's restaurant, The West 82⁰ Grill.   
Swim with the manatees 
Plantation on Crystal River is the only place in the world where snorkelers can swim alongside the West Indian manatee in the wild. This is a rare opportunity to interact with these gentile endangered animals in their natural environment. If you don't feel like getting in the water with them, you can book guided boat and kayak tours with Plantation staff. 
Diving
The waters around Plantation on Crystal River have an average temperature of 72 degrees year around, with a large variety of fish and wildlife to view while diving and snorkeling with your family, including argemouth bass, tarpon, redfish, grouper, dolphins and, of course, manatees. 
For more information on the vacation packages at Plantation on Crystal River, visit PlantationonCrystalRiver.com or call 800-632-6262.