It's cold out — we know. Instead of asking some poor delivery man to trudge through the arctic tundra that's outside your window, whip up this udon soup from Haru Sushi.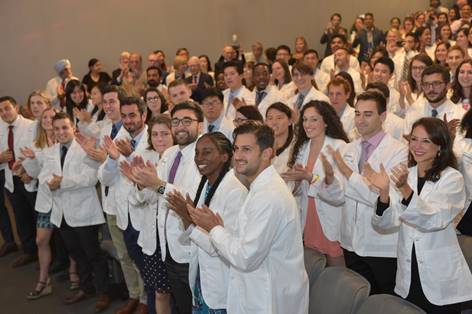 Yum!
Haru's Chicken Udon Soup (serves 4)
Ingredients
5 1/2 cups chicken stock (low sodium)
2 tbsp. mirin (Japanese sweet rice wine)
2 tbsp. soy or tamari sauce
8 oz. boneless chicken breast, cut into slivers
4 medium-sized shiitake mushrooms, sliced
2 scallions, julienned into two-inch pieces
4 handfuls baby or regular spinach, stems discarded
1 package dried or frozen udon noodles
1 tbsp. hot sesame oil
Instructions
In a medium saucepan over high heat, combine the stock, soy sauce and mirin and bring to the boil.
Lower heat and add the chicken and shiitake mushrooms.
Simmer 4-5 minutes or until chicken is cooked through.
In the meantime, boil noodles per package instructions. Drain and split evenly between four bowls.
Ladle hot broth, chicken and vegetables into each bowl.
Drizzle in the sesame oil and garnish with scallions.
Serve immediately.