Do most businesses really believe in that age old saying "the customer is always right?" Well, if not than they really should. In a study from NewVoiceMedia, they found that in 2017 American companies lost $62 billion to their competitors as a result of poor customer service. That was a jump up from the $41 billion they initially discovered in 2013. If you can take anything away from that statistic, it's that the overall customer experience should be the number one priority of your business in order to gain the trust and loyalty of your customers.
Shaun Belding, the CEO of the North American workplace performance training company Belding Training, understands that this short sightedness has become a virus infecting businesses everywhere. In his new book — The Journey To WOW —  he outlines how complacency is the enemy and that companies should be as attentive to their customers as if their lives depended on it. Because — as it turns out — it does.
"Customer experience has really become the single greatest driver in a company's success these days," Belding explains. "It creates loyalty. In such a competitive global world where everything is just a click away from a purchase. That kind of loyalty is really critical."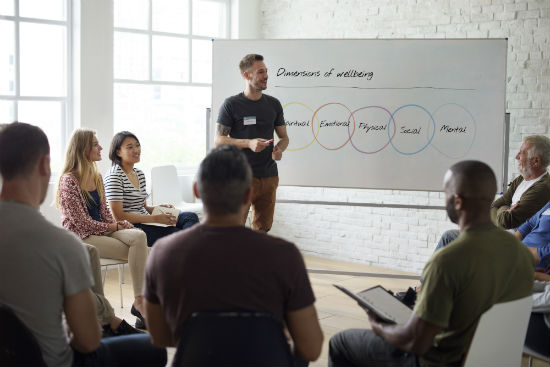 [Photo: iStock]
A little good will goes a mighty long way
In order to provide a customer experience that will gain the loyalty your company craves, companies need to put themselves in the shoes of their customers and go the extra mile for them if they express that they are unsatisfied.  "Over the last twenty years the concept of loyalty has been corrupted," says Belding, "when we hear of loyalty we think of things like loyalty points – you have your airline points or your hotel points. That's not loyalty, that's bribery."
Belding believes that loyalty in a business and customer relationship should be a reciprocal thing. By having the point of view that you have sold something to a customer and however they feel after that transaction is up to them can cause much more of a ripple effect now in the digital age than it may have years ago.
After averaging the amount of twitter followers and facebook friends the average customer has —  Belding and his company were able to determine that a person will tell an average of 338 friends about a terrible customer experience online. This is vastly more than a report conducted by the White House Office of Consumer Affairs that showed that a dissatisfied customer will tell around 9 to 15 people about their experience while around 13% of dissastisfied customers will tell more than 20 people. 
How do you create a great customer experience?
According to Belding, the key to creating a great customer experience is actually listening to your customers. You may think you have all of the answers or know how to solve your company's issues after pouring over your financial data, but the customer is the one who is taking your product home. He suggests doing as many paid focus groups as possible to get real opinions face-to-face in order to know how to make the right positive changes from the ground up. Afterall, the customer IS always right.