Christmas is celebrated all over the world, and for the most part we all share the same traditions: decorating a tree, a visit from Santa Claus, giving gifts.
Where we differ though is what ends up on the holiday table depending on your country's customs and culture.
This year, we asked some New York City chefs who hail from all over the world to share one of the traditions they'll be serving up at their restaurants to celebrate a little taste of home for Christmas.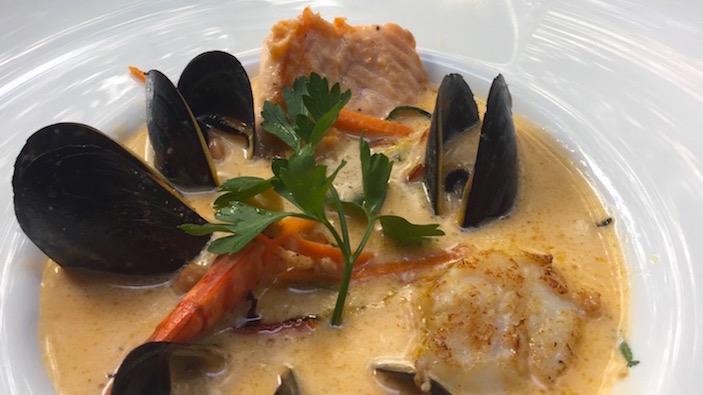 Christmas Eve Bouillabaisse
French-Brazilian newcomer Brigitte will be serving a Christmas Eve Bouillabaisse, the most famous soup of the Mediterranean region and traditionally eaten on Christmas Eve in France. "While its home is considered to be Marseilles, it's often made in the little ports throughout the coastal regions of Provence — the inspiration of Brigitte's menu," explains chef Thomas Besnard. "The origin of bouillabaisse as told by the Marseillais is that Venus served bouillabaisse to her husband Vulcan in order to lull him to sleep while she consorted with Mars." That said, you may think of it as a delicious way to stay warm during these short, wintry days. Dec. 24, $32, 37 Canal St., 646-649-3378, brigitteles.com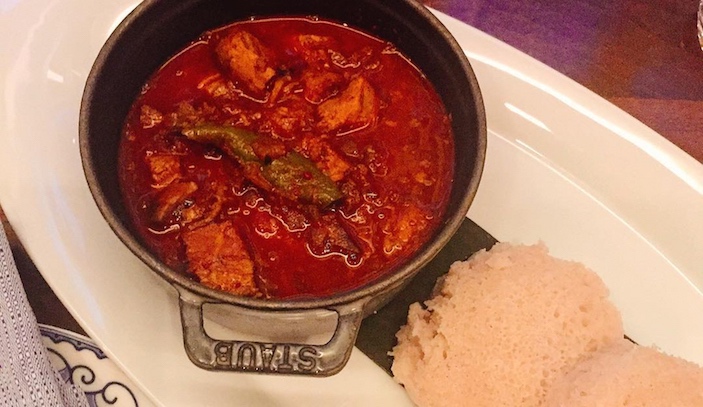 Sorpatel and Sannas
Chef Floyd Cardoz celebrates all 12 days of Christmas with specials changing every day at his modern Indian restaurant Paowalla, but his Sorpatel and Sannas is on the menu every day through Christmas Eve. It's a dish that he and his family have enjoyed every Christmas when he was growing up in Goa, and every year upon his return his grandmother would make it again. Sorpatel is a rich curry stew made with pork belly and liver, cooked four times (boiled, fried, smoked, then stewed), served with steamed rice cakes (sannas). Through Dec. 24, 195 Spring St., SoHo, 212-235-1098, paowalla.com
Raviolo al Uovo
Bushwick's Michelin-starred hand-milled pasta restaurant Faro is celebrating the Italian-American tradition of the Feast of the Seven Fishes. The meal started as a Roman Catholic tradition in southern Italy on Christmas Eve, when they would abstain from eating red meat while keeping vigil for Jesus' birth.  The meal started as a Roman Catholic tradition in southern Italy on Christmas Eve, when they would abstain from red meat while keeping vigil for Jesus' birth. The star of chef Kevin Adley's updated tasting menu is the Raviolo al Uovo filled with salt cod brandade: "We really jazz it up by putting it in a raviolo with an egg yolk and covering it with caviar and potato cream." Dec. 24, $95 (wine pairing $50), 6-10 p.m., 436 Jefferson St., Brooklyn, 718-381-8201, farobk.com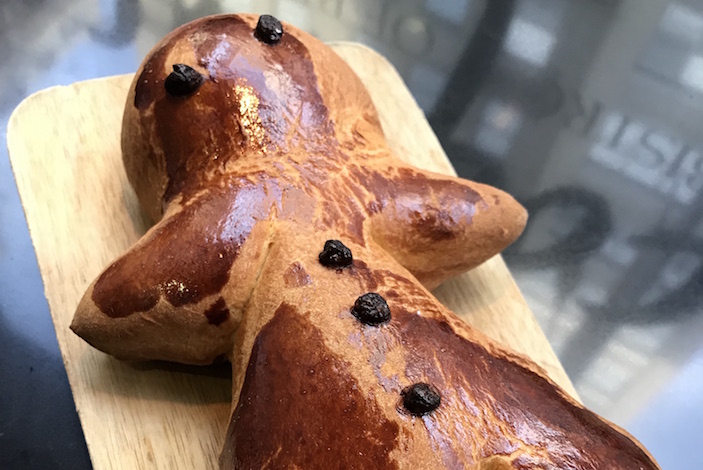 Manele au Chocolate
Santa Claus does his work a little differently in Europe. In France, children celebrate Saint Nicolas Day on Dec. 6, when chef Antoine Westermann of Le Coq Rico recalls a man dressed as Saint Nick would come to his school with a basket full of manele, an Alsatian brioche shaped like a gingerbread man, which the children would eat with fresh warm milk. "Saint Nicolas would ask each child if they behaved well this year," he says. "Of course, all responses were YES, even if that was a little white lie." What Santa doesn't know can't hurt your chances of a sweet Christmas treat.To make the manele a little sweeter, Westermann substitutes the traditional raisins for the eyes and buttons with chocolate chips in his Manele au Chocolate, available during lunch service on Christmas Eve. 30 E. 20th St.,  212-267-7426, lecoqriconyc.com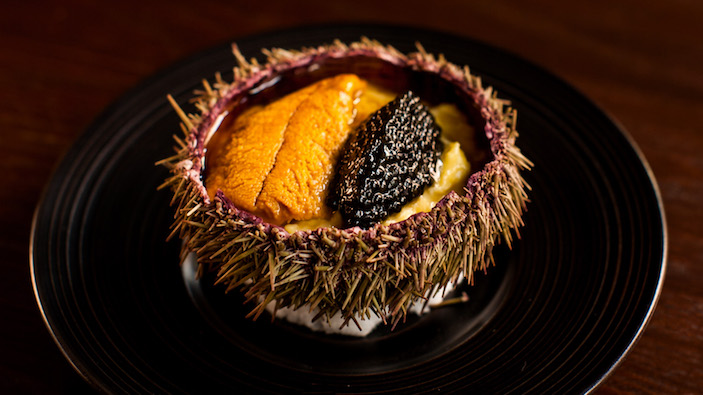 Setting the mood for love
Christmas isn't widely celebrated in Japan, but most people see it as a romantic holiday and will go out as a couple — think of it like Valentine's Day in December! So the dishes on SakaMai's Christmas Eve menu aren't traditional to Christmas, but the izakaya and sake bar does strive to bring Japanese culture and some aphrodisiacs together with a luxurious tasting menu of dishes like Egg on Egg on Egg (sea urchin, sturgeon caviar, scrambled egg), Zensai (duck prosciutto, oil pickled oyster, mochi isobeyaki) and butter-poached Lobster Mazemen. Dec. 24, $120 per person., 157 Ludlow St., Lower East Side, 646-590-0684, sakamai.com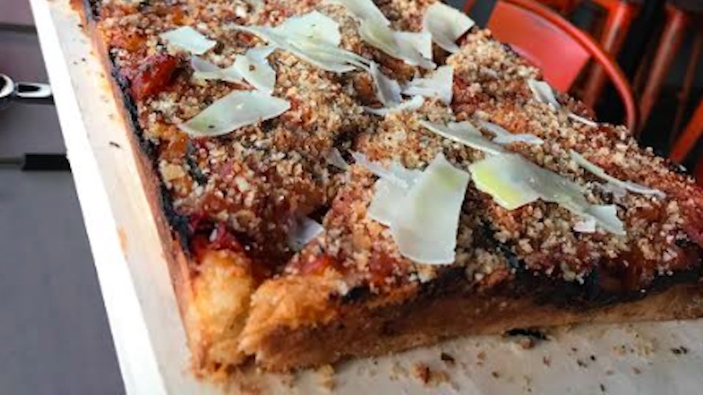 Sicilian Christmas Pizza
Italians have a pizza for every occasion, and it's Sicilian Christmas Pizza time. Known in Italy as Sfincione de San Giovanni, this treat is only served on special occasions. Sicilian-style pizzas are rectangular, with a chewy, focaccia-like crust, but chef Steven Koutsoumbaris of Allora Italian Kitchen in Bayside, Queens, puts "a Detroit-style spin on it with a thick deep-dish crisp crust," he says. "The pizza is baked with caciocavallo cheese and tomato sauce, topped with breadcrumbs and shaved Parmigiano Reggiano cheese." Simple, delicious and perfect for sopping up that New Year's hangover. Available now through New Year's Day, $32 pie, $7 slice, 210-35 26th Ave., Queens, allorakitchen.com