While the past 20 years have rarely suggested it, there might be reasons for New York Knicks fans to actually be hopeful when looking toward the future. 
Through the first handful of Summer League games, ninth-overall pick Kevin Knox looks like the steal of the draft, though it's important to exercise such optimism with caution. Frank Ntilikina's defense is coming along nicely, though his offense still needs much polishing, all while we wait for Kristaps Porzingis to return from injury.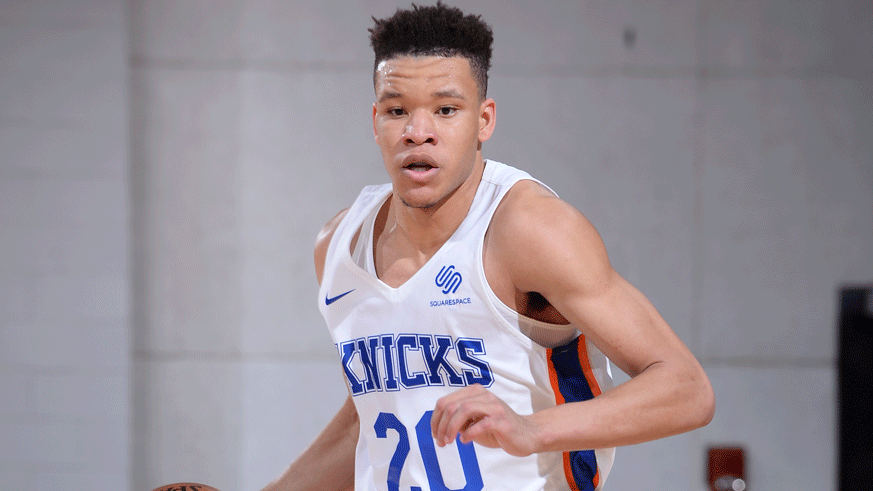 But in a weakened Eastern Conference after the departure of LeBron James from the Cleveland Cavaliers, the Knicks are one or two big signings from becoming a serious contender in the East, as unbelievable as that sounds. 
Yes, the Boston Celtics, Philadelphia 76ers and Toronto Raptors are slated to be the class of the conference, but New York can catapult into those conversations in the next year. 
It all comes down to free agency, though. 
While it is going to be an inactive summer in 2018 – Mario Hezonja likely being the big signing of the offseason – next summer is expected to be quite a different story. 
The Knicks are opening up space to make a run at multiple big-time free agents as two names have been tabbed early on as possible additions. 
Boston Celtics point guard Kyrie Irving has already made it known that he won't sign an extension this summer with the team that traded for him last year. After demanding a trade from the Cleveland Cavaliers during the summer of 2017, Irving was linked with the Knicks, though the franchise did not have the assets to make a serious run at the New Jersey native. 
But in free agency, Irving could have a homecoming of sorts by signing with the team he grew up rooting for. He reportedly told Porzingis that he "would love to play" with him. 
Irving would provide the Knicks with their best point guard in decades which would force the developing Trey Burke and Emmanuel Mudiay to the bench or make them expendable. As for Ntilikina, the plan has been to move him to the 2, but his status there could be in jeopardy if the Knicks are able to pull off another big signing. 
Earlier in July, Joe Cowley of the Chicago Sun-Times reported that Jimmy Butler wants to join forces with Irving in the future. The former Bulls All-Star now Minnesota Timberwolves shooting guard is apparently fed up with his current team, which would make it unlikely that he will opt into his 2019 player option. That would make him a free agent the same summer as Irving, allowing him to follow the point guard wherever he might sign. 
So if all the dominoes fell perfectly for New York, what would a Knicks ideal lineup look like in 2019?
Projected 2019 New York Knicks starting lineup
PG- Kyrie Irving 
SG- Jimmy Butler
SF- Kevin Knox
PF- Kristaps Porzingis
C- Enes Kanter