Maybe you haven't thought much about your Crock Pot since, well, you bought it, but the hit NBC show This Is Us has people talking about them again. After seeing the show finally reveal how Jack dies, you're probably asking two questions: First, are Crock Pots safe? Second, can Crock Pots catch on fire?
We're not going to spill the beans on the major moment in the hit drama series if you haven't watched the episode yet. So check out our explainer if you're wondering how does Jack die on This Is Us, otherwise keep reading if you're worried about that appliance in your kitchen.
If you're ready to read on knowing there might be spoilers, here we go: Poor old Crock-Pot received a firm social media slapping after the episode aired on Tuesday night — a testament to how well the script writers did crafting the character of Jack, but not so great for the innocent workers at the cooking appliance company.
It got so bad that one social media user took to the Crock-Pot Facebook page to say they hoped the company was planning a strong Super Bowl ad to try to offset the countless people throwing out their slow cookers. This was the response she got from the brand: "Jack Pearson was our Valentine so we equally understand your pain with his loss. We love him and we love you too. Don't further add to our heartbreak by no longer using Crock-Pot Slow Cookers, rest assured our products have been generationally tested by your family and friends."
First of all, are Crock Pots safe?
Another Facebook user pressed the company on the same issue, explaining that "so many people are worried now." So, are Crock Pots safe? Although the company's response to this concerned fan on Facebook was a semi-unhelpful quip that they're "heartbroken over last night's episode too!" and "innocent until proven guilty," they did issue a lengthier formal response to TVLine:
"Crock-Pot understands the concerns brought up by last night's episode of This Is Us, and we too are heartbroken by the latest development in Jack's storyline. However, it is important that our consumers understand and have confidence that all Crock-Pot slow cookers exceed all internal testing protocols and all applicable industry safety standards and regulations as verified by independent third-party testing labs. For nearly 50 years, with over 100 million Crock-Pots sold, we have never received any consumer complaints similar to the fictional events portrayed in last night's episode. In fact, the safety and design of our product renders this type of event nearly impossible."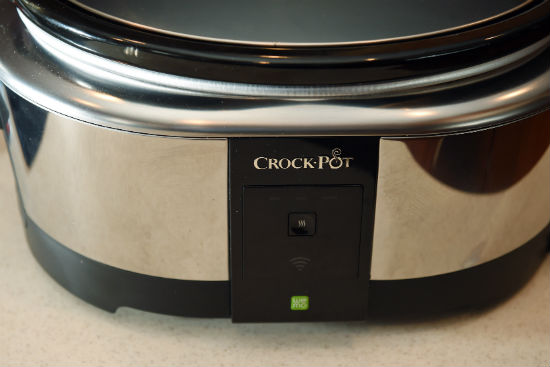 Can you breathe a little easier now knowing you can enjoy slow cooked dinners and feel safe from the tragic fate of Jack on This Is Us?
But can Crock Pots catch on fire?
A logical follow-up question to wondering whether the slow cookers are safe. Good thing Crock-Pot addressed this issue in their statement as well:
"In addition, and most relevant to the concerns consumers are having after watching the recent This Is Us episode, our Crock-Pot slow cookers are low current, low wattage (typically no more than 200 or 300 watts) appliances with self-regulating, heating elements. The product is designed to cook foods over a longer period of time at low temperatures and the switches connect to only 1 side of the power line voltage, so there is never a high voltage applied directly across our switches. The switches within our slow cookers are subjected to additional internal testing, which includes a Rotary Knob Endurance test, Rotary Knob Force Test and Flame Burning Test and constructed of self-extinguishing, flame resistant material.
"Our hope is that the team at NBC's This Is Us will help us spread factual information regarding our product's safety. While we know their primary mission is to entertain — something they have continued to excel in — we also feel they have a responsibility to inform. Just like many fans, we will be watching next week's episode to see how Jack's story progresses and, regardless of the outcome, we want consumers first and foremost to know they are safe when using their Crock-Pot."
What does This Is Us have to say about Crock Pots?
This Is Us creator Dan Fogelman seems to be on team Crock-Pot, taking to social media to remind everyone about the details about the faulty slow cooker that played a central part in Tuesday's episode. "Taking a moment to remind everyone that it was a 20 year old fictional crockpot with an already funky switch," Fogelman wrote. "Let's not just lump all those lovely  hardworking crockpots together."
Taking a moment to remind everyone that it was a 20 year old fictional crockpot with an already funky switch? Let's not just lump all those lovely hardworking crockpots together. #ThisIsUs

— Dan Fogelman (@Dan_Fogelman) January 24, 2018
So remember, we're all devastated about Jack's death on This Is Us, but it is fiction and your Crock-Pot did go through many rounds of safety assurances before making it into your kitchen. "I don't think the entire Crock-Pot community should be blamed for this," Fogelman concluded to Entertainment Weekly.