You watched as Chloe Kohanski swept the season 13 finals back in December, but you're already itching to know when does The Voice come back on? After all, your Monday nights just aren't the same without the performances, anticipation and celebrity judge commentary.
It's no wonder if you're confused. Your other favorite shows have returned from winter break and yet the beginning of your week is still lacking the famous talent competition. Don't worry, fans, here's everything you need to know about when The Voice will return for their newest season.
Are there any big changes in the upcoming season of The Voice?
Other than a whole new array of talented competitors, the biggest change you'll notice is that Kelly Clarkson is going to be joining the panel of celebrity judges. She'll join Adam Levine, Blake Shelton and Alicia Keys as the judges for this entire season.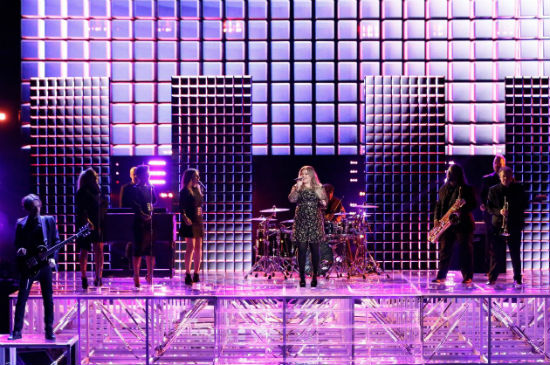 Other than the injection of Kelly Clarkson's enthusiasm and positive bantering with the rest of the judging panel, you can expect the same style of The Voice that made you a devoted fan in the first place.
See a sneak peek of The Voice season 14
Although they're not going to give much away about when The Voice comes back on for season 14, NBC is giving you a look at what it's going to be like to have singing powerhouse Kelly Clarkson on the show as one of the judges. Check it out below:
So, when does The Voice come back on?
When does The Voice come back on, exactly? It's pretty darn soon, singing fans. You can catch the first episode of The Voice season 14 on Monday, February 26. The season kickoff will air at 8:00 p.m. EST on NBC, so make sure you tune in on time so you don't miss a second.