Every year as autumn and winter approach, we know to expect a few things: that we'll have to pull our jackets out of storage as the weather gets colder, we'll see holiday decor pop up in stores, and we'll be reminded to get a flu vaccine.
Gov. Andrew Cuomo is starting the push already. Cuomo launched a public awareness campaign this week urging New Yorkers to get vaccinated ahead of the 2018-19 flu season.
"Getting a flu shot still remains the best way to stay healthy during this season," Cuomo said in a statement. "It is critical for all New Yorkers, especially older adults, young children and pregnant women, to get vaccinated as soon as possible and to take other necessary precautions to prevent the spread of the virus in New York."
We all know that flu season is an annual occurrence, and yet, according to the Centers for Disease Control and Prevention, only 45 percent of Americans 6 months of age and older got a flu vaccine in the 2015-16 season (the most recent for which the CDC has this data).
If you're a bit confused about why or where to get a flu vaccine in New York City, here's everything you need to know.
When does flu season start?
Flu season, unfortunately, can be a bit unpredictable, said Dr. Jane R. Zucker, an infectious disease physician and the assistant commissioner for the Bureau of Immunization within the New York City Department of Health.
"Whereas it generally peaks sometime between January and March, we have seen flu activity as early as November, and we've also seen outbreaks as late as May," she said. "So now is the perfect time to get vaccinated."
The flu vaccine first becomes available at the end of August, and the most active months for vaccinations are September and October, according to Zucker.
While anyone can still get a flu shot through the new year, city officials recommend that New Yorkers don't wait. It takes about two weeks for the flu vaccine to be effective, so if any flu activity does start in November, you want to have gotten your vaccine at least by October.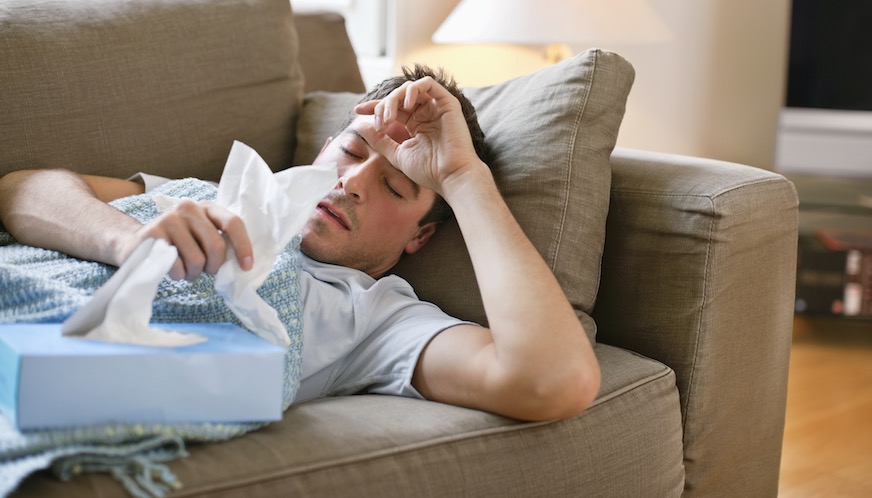 How bad will the 2018-19 flu season be?
Last year's flu season was the worst in nearly a decade. About 80,000 people across the country died of the flu or flu-related complications, per the CDC. In New York alone, there were 23,377 flu-related hospitalizations and six pediatric deaths.
Experts don't yet know how bad this year's flu season will be, though, because every season is different.
"There's a saying, 'If you've seen one flu season, you've seen one flu season,'" Zucker said.
Part of that uncertainty comes from the fact that there are different prominent influenza strains each year. Experts won't know what flu season has in store until they start to see some flu activity.
"And honestly, we can start with one strain in November and December, and end up with a different outbreak in February," Zucker said. "That's why we do surveillance and issue reports every week. We have to see how things unfold. It's also why we want people to get vaccinated now, so that they're protected when the influenza virus arrives."
Dr. Stephen S. Morse, a professor of epidemiology at Columbia University's Mailman School of Public Health echoed this, saying that the flu is "full of surprises." There is a way to get some insight about the upcoming flu season, though.
"In the southern hemisphere, they get [seasonal influenza] six months before we do, so it gives us a head start of what we're likely to see come here six months later in our winter," he said.
Health experts identify the strains circulating in the southern hemisphere and that helps inform what strains to include in the flu vaccine. Flu shots contain three or four influenza strains.
Flu vaccine myths and facts
The reason so many people fail to get a flu vaccine every year is because they have some misconceptions about it works, Zucker said. She knows people may say that the vaccine isn't effective, or that they got a flu shot but still got sick, so it's not worth it. But those excuses aren't exactly true, she said, and they're not reasons to skip out on your shot.
"It's correct that the flu vaccine may not be as effective, for example, as say, the measles vaccine, where with two MMR vaccines, you can prevent 99 percent of cases. With the flu, it may be around 60 percent," she said. "But if you think about preventing 60 percent of infections among all New Yorkers, that's a huge number."
Plus, getting vaccinated means that if you do still get sick, it will be less severe than if you never got a flu shot. Flu vaccines prevent hospitalization and reduce the risk of dying from influenza.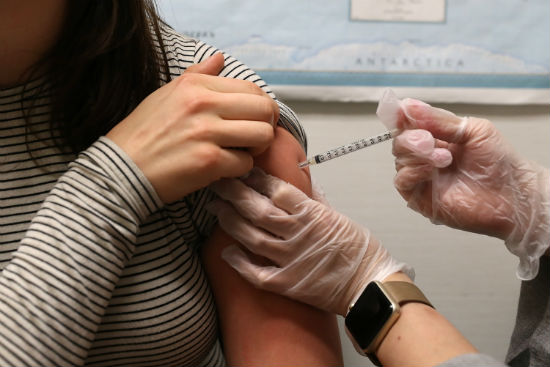 We're still learning a lot about the flu from year to year, Morse said, but one thing he hopes has been learned is that "we do need to get more people to take the vaccine."
"Though not perfectly effective, it still is a lot better than not having it," he added.
Even if the flu vaccine is only 50 percent effective, Morse said that if everyone got their flu shot then "hypothetically, that would be enough immunity in the population to stop the virus from spreading."
There's almost no reason why people shouldn't get a flu shot, Zucker noted, and for some people, it's especially important to get one.
It's recommended that everyone 6 months and older get a flu vaccine, but those who should especially get a shot are people 65 and older, children under 5, people who have medical conditions like heart disease, lung disease, asthma and so on, and pregnant women.
When pregnant women get a flu vaccine, it also helps protect their newborn infant from influenza, Zucker said, because the antibodies get passed from mother to child. That's particularly important since a child cannot be vaccinated for the first six months of their life.
Along with getting a flu shot, health officials want to remind people to stay home if they do feel sick, to cover their mouth when they cough or sneeze and to wash their hands frequently during flu season. 
Where to get a flu vaccine in New York City
Now for the most important information: Where can you actually get a flu vaccine in New York City?
Most health care providers offer flu shots, so if you have one, you can check there first, Zucker advised. Many employers also offer vaccines, so you may be able to get one at work.
Pharmacies are also a resource, and Cuomo recently passed legislation allowing pharmacists to administer flu vaccines to children ages 2 to 18, after passing an emergency executive order in Jan. 2018.
That means any New York City pharmacy can give a flu shot to anyone ages 2 and up, and this local option could help more New Yorkers have access to the vaccine, since busy parents won't necessarily have to take a day off work to bring their child to the doctor for a shot. A note to all parents: children who attend a New York City licensed childcare or pre-k need to have received at least one dose of flu vaccine by Dec. 31. 
The New York City Department of Health runs an immunization clinic in Fort Greene, Brooklyn and there are NYC Health + Hospitals facilities that offer the flu shot either for free or at low cost. (Insurance is required to cover the flu vaccine, Zucker noted.)
If you're lost for where to get your flu shot, you can call 311 or visit nyc.gov/flu to get to the NYC Health Map, which lists more than 600 vaccination locations throughout New York City.
New Yorkers can also text "flu" to 877877 (or "gripe," since that service operates in English and Spanish).
Finally, you can enter your zip code into the CDC flu vaccine finder below to get a list of local spots where the vaccine is available.