Police are investigating the death of a 48-year-old woman who was found Wednesday afternoon inside of a trash compactor in a Manhattan apartment building. The woman, identified by NYPD as Lara Prychodko, was found at Zeckendorf Towers, located at 1 Irving Place near Union Square.
Police responded to a 911 call around 5 p.m. Tuesday. Prychodko was pronounced dead at the scene.
Prychodko was seen in surveillance footage shortly before her death walking alone in the hallway of the luxury apartment building, according to multiple reports, and entering the compactor room.
Prychodko then fell 27 stories to her death. A building employee reportedly found her and then contacted police.
Investigators told CBS2 that it's not yet clear whether Prychodko's death was intentional or an accident. She appeared drunk as she was seen staggering from the elevator in the surveillance footage, police told the New York Post.
Hillary Clinton top aide Huma Abedin and her estranged husband Anthony Weiner used to live at Zeckendorf Towers, according to multiple reports.
Who is Lara Prychodko?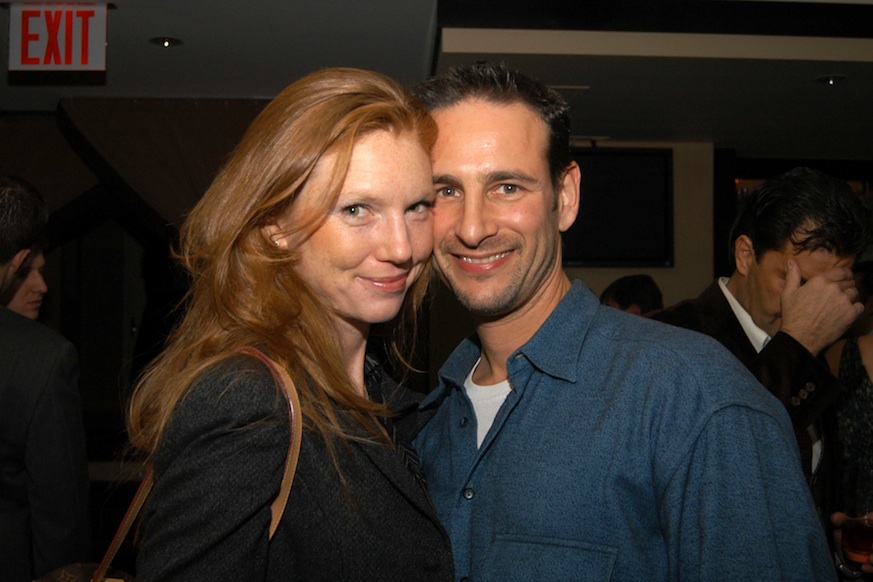 Lara Prychodko and David Schlachet pictured in 2005. Photo: Getty Images
Lara Prychodko was a 48-year-old mother of one. According to a New York Times wedding announcement, Prychodko married David Christopher Schlachet in 2003. Schlachet is an owner of Taocon, a residential and commercial construction and development company in New York City.
Prychodko and Schlachet were married at the Art Gallery of Ontario in Toronto. At the time of the wedding, she was the assistant to the president of WebMD Health. According to Prychodko's LinkedIn, she worked at WebMB from 2002 to 2013.
Prychodko filed for divorce from Schlachet in 2014, according to the Post, "and the legal battle between the two was still not resolved, according to court records."
When reached for comment by the Post, Schlachet said "we have no comment at this time."
Prychodko was initially identified by NYPD as Lara Prychenko. A "Lara Prychenko" is also identified in searches on Getty Images longside Schlachet at events in the Hamptons and New York City dating from 2005 to 2012, though the woman matches social media images for Lara Prychodko. The reason for the alternate surname is not immediately clear.