Whether you've got guests to entertain this holiday season or you're just looking for a good time at the theater, there's plenty of new shows worth seeing that aren't another Nutcracker.
Got little ones to entertain? Check out the family-friendly version of this guide to the holiday season.
For the grown-ups, here are the shows you'll want to catch — and a few to avoid.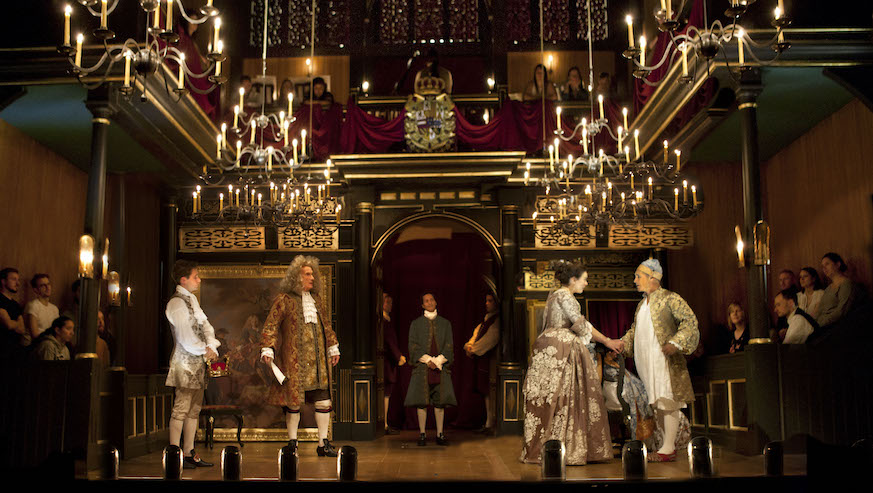 On Broadway
SEE: Farinelli and the King
It's been a tough year politically, and it's understandable if you don't want to spend an evening steeped in the story of a mad king. But the intriguing historical drama Farinelli and the King, starring the inimitable Mark Rylance as Philippe V, deserves your money and time — and will even provide some of that cathartic release you're craving.
The Belasco Theater will be lit primarily by candles, with music from the 1700s played on authentic Baroque instruments, and Handel's arias sung by countertenor Iestyn Davies. Written by Claire van Kampen, it's also a strong piece of work from a talented woman. Opens Dec. 17, farinelliandthekingbroadway.com
SKIP: M. Butterfly
Despite the draw of seeing Clive Owen in a role that plays with the same ominously ambiguous sexual ethics that helped catapult him to stardom in Closer, this Julie Taymor-helmed thinkpiece displays a lot of pretty potential with its wings pinned back. M. Butterfly's roving set pieces are a distraction, and Jin Ha, as the namesake Butterfly, merely flits in and out of her scenes.
Despite the juicy appeal of being drawn inside the desperate memory palace of an unreliable narrator — and timely reflections on gender, sexuality, and romance — the play fails to adequately set up momentum for its meaningful climax, and never quite takes flight.
Off-Broadway: A different take on Mean Girls
You'll have to wait until 2018 for Tina Fey's Mean Girls on Broadway. But you can get a taste for the high stakes and hilarity of high school girl drama with School Girls: Or, the African Mean Girls Play at the Lucille Lortel Theater in the West Village.
Proving that ruling cliques and fighting for a seat at the lunch table are universal rites of passage for young girls, the show follows a group of Ghanaian teens whose social order is upended when a Miss Universe talent scout breezes through town, willing to open the door to opportunity for just one special girl. Oh, and a new girl Ericka (Nabiyah Be) from the glamorous state of Ohio is vying for the title, too.
It's a fun and conventional romp with not one weak link among the entire cast. Through Dec. 23, mcctheater.org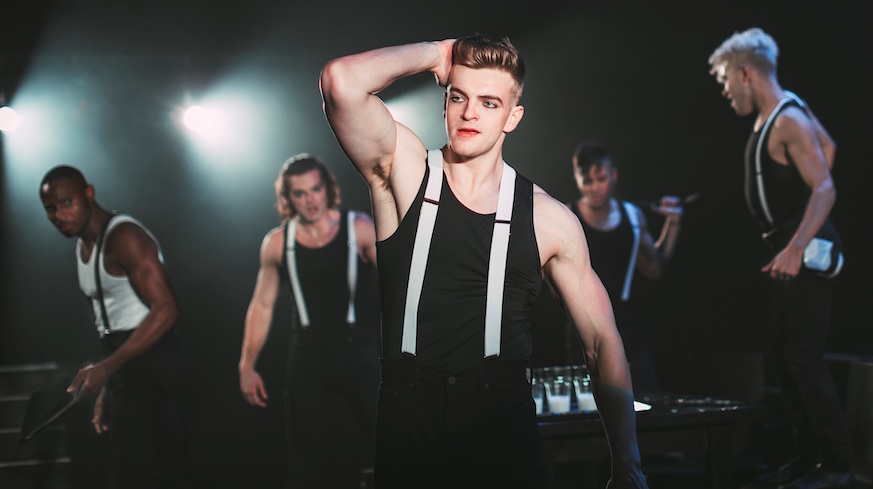 Last chance: A Clockwork Orange
A few off-Broadway shows are unfortunately closing a little earlier than expected this season. At New World Stages, the racy, all-male, boldly physical stage adaptation of A Clockwork Orange failed to bring in the anticipated crowds for its provocative staging and star Jonno Davies, who came with the show from its sold-out run in London.
Despite its swagger, sex appeal, and mostly positive reception, crowds may have been looking for something a little lighter. If that's not you, don't miss it. Closing Dec. 2, aclockworkorangeplay.com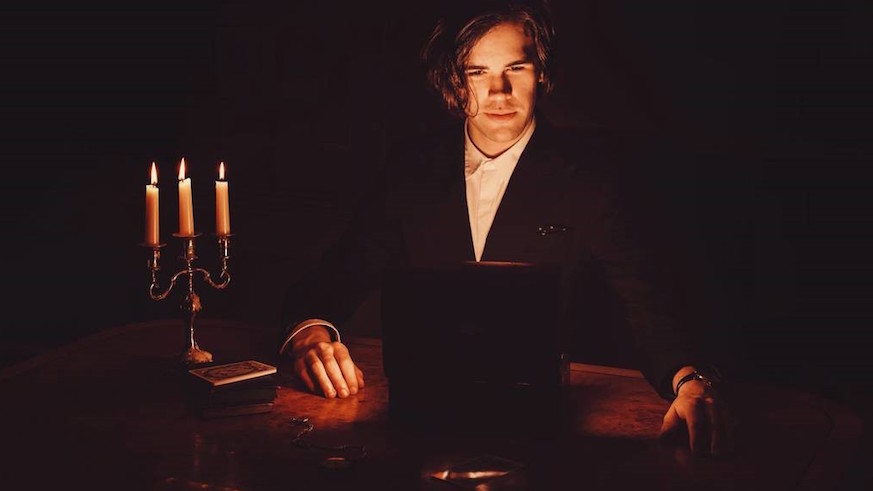 Must-See Magic: At the Illusionist's Table
You almost can't go wrong with the immersive shows at the McKittrick Hotel (home to Sleep No More), and At the Illusionist's Table is no exception. To oversimplify, consider it dinner and a magic show, plus a complimentary drink. Even if you stop there, you're looking at three courses, a cocktail and a performance for what you'd easily pay for just a show by itself in NYC.
But then you consider that Scott Silven is at the top of his game as an illusionist, and that his show sold out when it ran in Scotland (and around the world) before making its way to the Heath, the dining/performance venue at the McKittrick which previously hosted immersive hits like 2016's The Strange Undoing of Prudencia Hart. Through Jan. 14, mckittrickhotel.com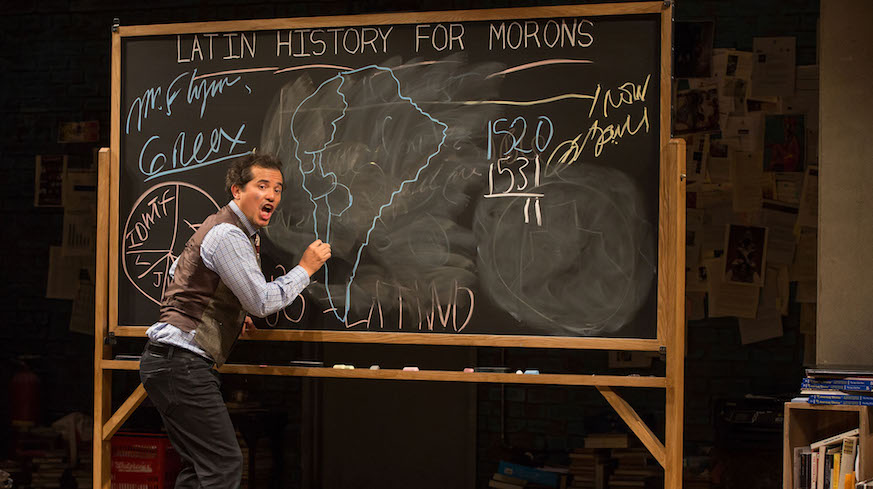 Learning Made Fun: Latin History for Morons
For a crowd-pleasing night of laughs, catch John Leguizamo in his third return to Broadway and his sixth one-man show, tracing the history of Latin-Americans from ancient tribes like the Incas and Aztecs to Native American ancestors and the undervalued role they played as the only minority to serve in every war on American soil.
As Leguizamo struggles to impart the importance of their heritage to his middle-school-aged son, he schools the audience on everything that he picked up along the way. Latin History for Morons is classic Leguizamo, infusing hilarity into an educational lecture on a topic that every American ought to be a little less moronic about. Through Feb. 4, latinhistorybroadway.com