The Outdoor Co-Ed Topless Pulp Fiction Appreciation Society like to do the same things everyone else does in Central Park, just in less clothing. They read books, have picnics, get some vitamin D. This week, they're joining forces with Torn Out Theater to perform Shakespeare's The Tempest — with even more nudity.
For six years, the group has been advocating for the equal treatment of men and women through the issue of body freedom. "Let's see if we can get this conversation started or take it to the next level by putting on a play" is how producer Charles Ardai describes the impulse behind the all-female The Free Tempest, taking place tonight and Friday on Central Park's Summit Rock stage.
RELATED: Lost the 'Hamilton' lottery? There is a consolation prize
"It fit really well [with the group's mission] because the more we read the play, the more we found references to clothing and nakedness, metaphorical as well as literal," says Ardai.
"We also liked the idea of reversing the way things were done back in Shakespeare's day, when all parts (even women's) were played by men," adds OCTPFAS co-founder Alethea Andrews.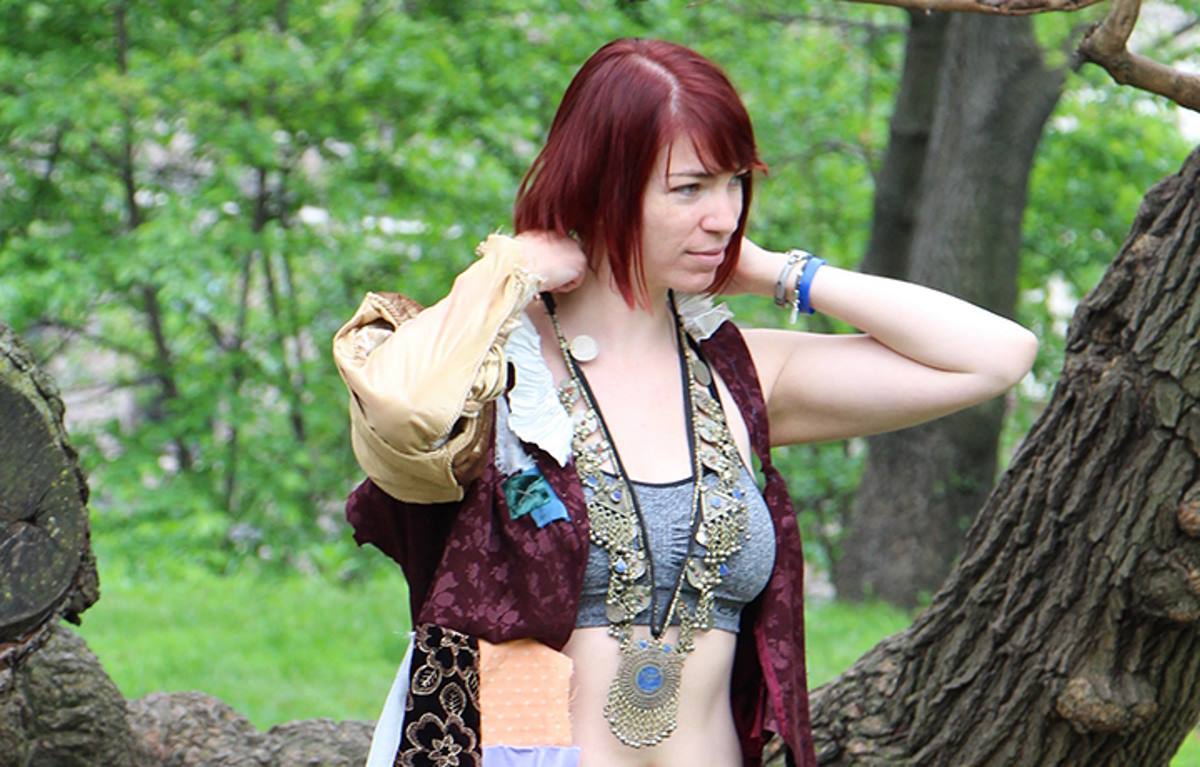 "The Free Tempest" is the culmination of six months' work by OCTPFAS members and a handful of artists who formed Torn Out Theater who support the group's mission. They very nearly chose "Taming of the Shrew" — the question of "Do you hit the sexism right on the head?" was raised, recalls Ardai.
RELATED: Roz Chast's darkly funny cartoons of NYC life get a retrospective
That play ended up being one of this summer's annual Shakespeare in the Park productions, and also has an all-female cast. "I'm glad we didn't [choose it] because we could've ended up being 'that' play — it would've been like two people showing up to a party wearing the same dress," he quips.
What the productions do have in common is "The Free Tempest" cast and crew are also a group of professionals, veterans of theater, television and dance — that said, the clout of the Bard's name never hurts when you're doing an avant garde project.
"Part of his appeal is that Shakespeare is unimpeachably artistic," says Ardai. "Nobody who hears you're performing Shakespeare could possibly question that what you're doing is in the service of art."
Central Park was the group's first and only choice as a venue. "If you're going to perform Shakespeare outdoors in a park, Central Park is where you want to do it," says Andrews. "It's like Carnegie Hall for musicians or Mount Sinai for doctors. It's the gold standard."
Though the Parks & Rec Department initially balked at the idea, Ardai says after showing the law was on their side — the New York Civil Liberties Union was consulted — they became a supportive collaborator.
"We said, 'Don't confuse nudity with sexuality,' this is Shakespeare, there isn't an ounce of sexuality about it. The nudity, when it comes, is actually very sweet," he says. "One of the goals is to show that women shouldn't have to make the choice between being covered and on the other hand being seen as sexual."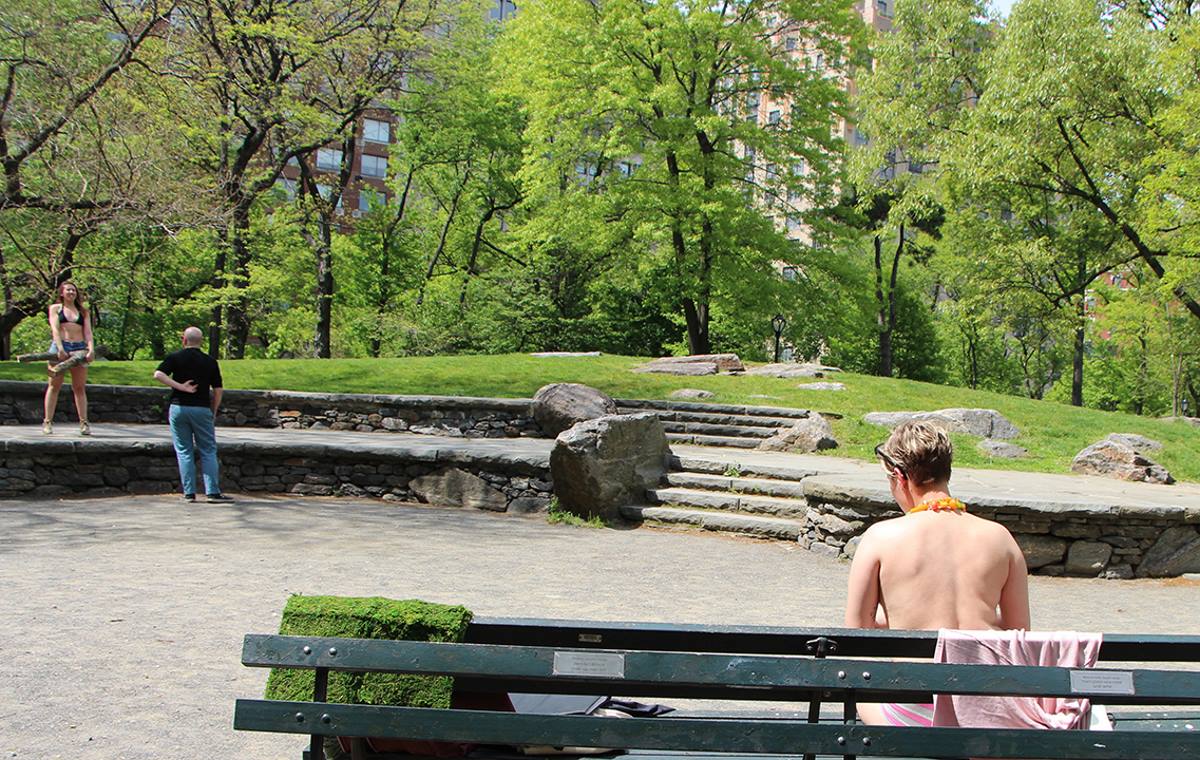 While the character of Miranda, who's been living on the island since age 3, will be fully nude for the entire 90-minute production (this is also legal in the city when it has artistic merit), the shipwrecked aristocrats will slowly shed their 16th-century clothing. "Each of them finds her way to nudity in a different way and at a different time, and it means something different to her when she does it," Andrews explains.
"By the time the end of the play comes, they are as comfortable on the island as [Prospero] and [Miranda] are," says Ardai, echoing the group's hope for women to enjoy public spaces as freely as men. "They face each other in an honest way, just as human beings."
The Free Tempest
May 19, 5:30 p.m.
May 20, 2 p.m.
Summit Rock, Central Park
Free