Wiz Khalifa's new song is getting a lot of attention in Korea — but not for a good reason.
In his new song Hot Now, the pot enthusiast raps "Smoke got my eyes lookin' Korean." The lyrics — referring to the shape of Korean eyes — is being blasted by Koreans as racist.
"If any Korean said some sort of racist thing to black people they would be attacking us like wolves," one person wrote in the comments on the YouTube video. "Maybe your Korean friends joke about it and are completely fine with this, but clearly most Koreans living in Korea are not. Please think about this."
Wiz Khalifa's new song is also earning the ire of people from all races.
"I need your explanation about the lyrics. Korean people get hurt because of you. I'm Japanese, but I feel bad like Koreans do," another wrote, according to The Korea Times.
Wiz Khalifa's new song isn't the only one of his songs with problematic lyrics
Wiz Khalifa's new song might be getting attention now, but it's not the first time he's made comments referring to the shape of Asian eyes. As ONTD pointed out, he was featured on Juicy J's song "Smoke a N****" and rapped "Smokin' on this potent, feelin' like I'm floatin'. Lookin' like I'm Chinese cause my eyes are barely open."
Though he hasn't spoken out about his lyrics, Wiz Khalifa has talked about discrimination and racism, but says he loves all people.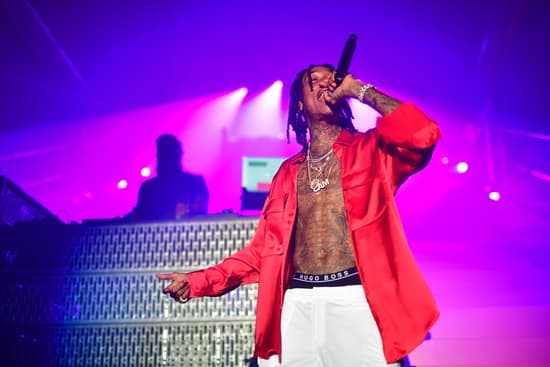 "I love all people. I'm a black man from an urban community, so I know what it is to come up out of the struggle," Wiz Khalifa told Billboard before the 2016 presidential election. "I'm looked at differently now because I have money, but I still [experience] the same types of stereotypes and I still feel the same way when I hear [people say racist] things."
"But at the end of the day, I know there is bigger and better — when your mind is elevated, that stuff really doesn't matter to you," he continued. "I'm all about everybody coming together and getting along whether you're black, white, whatever."