While Bryce Harper and Manny Machado will dominate Major League Baseball's offseason, the New York Yankees are doing their due diligence on the mound, instead. 
Top-end starting pitching is at the top of the Yankees' offseason to-do list after it became abundantly clear during a 100-win 2018 that the rotation was the missing piece of a championship puzzle. 
Luis Severino's second-half struggles were cause for concern while Masahiro Tanaka was inconsistent and injury-troubled. CC Sabathia has been brought back on the cheap as a dependable No. 4 or 5 starter, but that's all we know about New York's rotation right now. 
Sonny Gray will be traded this offseason after a miserable stay in the Bronx while J.A. Happ is going to test the free-agent waters. Jordan Montgomery will provide the Yankees with another left-handed option besides Sabathia, but he is coming off Tommy John surgery. 
Even when healthy, he isn't going to provide top-three stuff in a rotation, which the Yankees need from a left-hander in 2019 to support the righties in Severino and Tanaka. 
When it comes to the Yankees, it isn't a question of if general manager Brian Cashman will get the talent, but when. 
According to TJ Cotterill of the News Tribune, the Seattle Mariners are actively shopping their left-handed ace, James Paxton. Among the teams in discussions are the Yankees as well as the Houston Astros. 
Paxton had a down season after a big 2017 when he went 12-5 with a 2.98 ERA. Even though his ERA ballooned to 3.76 in 2018, he hit a career high in innings at 160.1 and strikeouts with 208.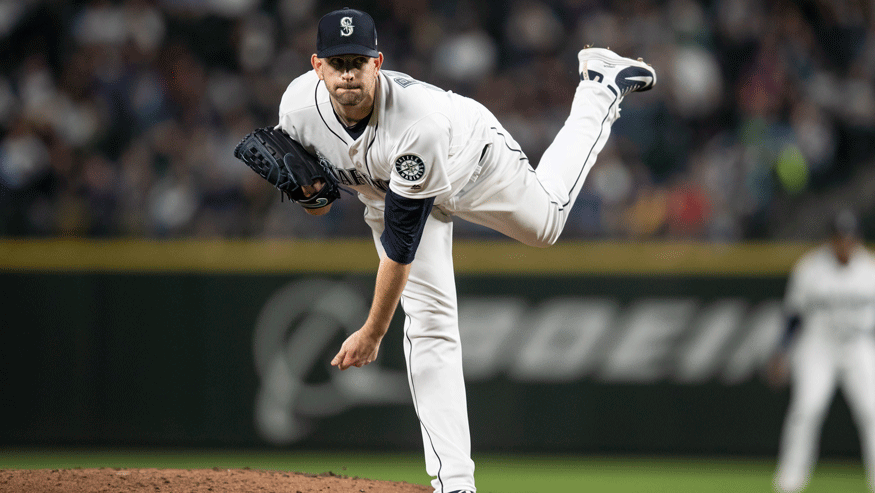 Bringing the 30-year-old on and throwing him near the top of the Yankees rotation would likely heap plenty of pressure on Paxton's shoulders. Given his playing in a small market and inexperience throwing a lot of innings, it could be a risky move to make him the lone, big signing of the offseason for the rotation. 
Is there another option out there for the Yankees?
Another big-name left-handed ace could be available this winter, the kind with postseason experience and innings-eating unrivaled in today's game. 
With the San Francisco Giants bringing on a new general manager in Farhan Zaidi, the question of Madison Bumgarner's availability on the trade market has resurfaced. 
Zaidi holds no loyalty to Bumgarner or the Giants teams that won three championships in 2010, 2012 and 2014. And with the team continuously finishing behind the Los Angeles Dodgers in the NL West, wholesale changes could be on the agenda. 
That includes trading Bumgarner. 
The 29-year-old has been riddled with injuries over the last two years, limiting him to under 130 innings each year. In 36 starts during that span, his numbers have been decent enough as he sported a 3.29 ERA with 210 strikeouts in 240 innings. 
But a healthy Bumgarner in 2019 provides the promise of one of baseball's most dominant pitchers. From 2013-2016, he put up a 2.86 ERA while averaging 226 strikeouts per year.
Then comes the postseason resume that has seen him go 8-3 with a 2.11 ERA. He's even more dominant in the World Series, going 4-0 with five starts to go with an ERA of just 0.25. That's just one earned run in 36 innings of work on baseball's biggest stage. 
Imagine if the Yankees had that in the postseason?
If the Giants begin to listen to offers on Bumgarner, it wouldn't be surprising if the Yankees are at the front of the line.