From a new Coney Island ride to a Cuban brunch, cookouts and a DragonBall Z party, here are the best things to do on Memorial Day Weekend 2018 in NYC.
Try Cheetos-flavored soft serve
When it comes to food innovation, no one is trying harder than potato chip companies. That is until Big Gay Ice Cream combined two of your favorite things into Cheetos-flavored soft serve, available now through Memorial Day. Vanilla soft serve gets a cheesy infusion, then a wrapping of Cheetos dust — so maybe don't eat it while wearing your nice new white outfit. In their own words, "Yes it tastes like Cheetos, yes it sounds disgusting, yes it's really pretty amazing." Taste it at any of their shops in the city.
Toast at one of New York's OG cocktail spots
One of the early renaissance bars of the new cocktail movement, Death & Co. only changes its menu every two years. Well that time is now, with a whole new lineup of cocktails created by new head bartender Matt Belanger. Since the city empties during Memorial Day weekend, this is your chance to get in and try the moody Doctor Zhivago (Amrut Indian whisky, El Dorado 15-year Demerara rum, a Javan spirit called Batavia Arrack, lime, grenadine, absinthe). 433 E. Sixth St.
Explore the history of the Brooklyn Bridge
The story of one of the 19th century's greatest engineering projects, the Brooklyn Bridge, is fraught with family drama, freak accidents and the daunting task of uniting Manhattan and Brooklyn. In celebration of the 135th anniversary of its opening, come to Brooklyn Bridge Park for a screening of the new film Roebling's Bridge. After the show, Roebling's great great great grandson Kriss Roebling, producer Mark Friedman, Saxonburg Museum curator Fred Caesar and historian Clifford Zink will hold a discussion and take audience questions. May 24, 7:30 p.m., Harbor View Lawn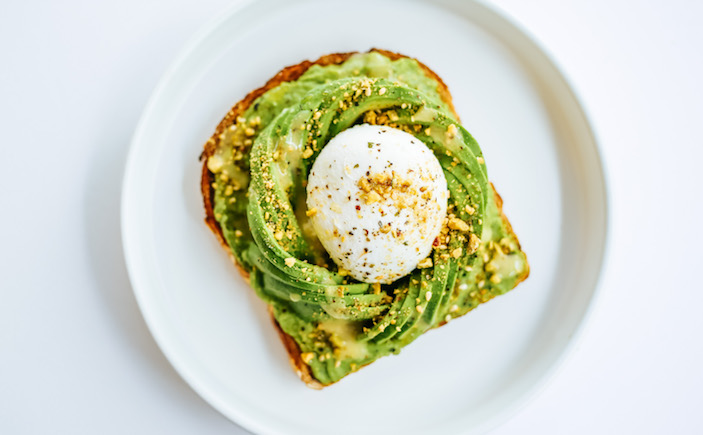 Eat some photogenic avocados
Since you were probably going to do this anyway, swing by the new Manhattan location of Brooklyn's "avocado bar" Avocaderia. The hype is nuclear but their food is not just Instagram bait — it's legitimately amazing, and now you can find it at the Terminal Stores Building at 271 11th Ave. in Chelsea. Whether it's a smoothie, salad, toast or bowl you're craving, make sure your phone is charged and take a walk to the west side — if you're a burrata fan, double down on your food trends by arriving early to grab a limited quantity Italian-style Burrata Toast. Open Monday to Friday, 8 a.m.-6 p.m.
Meet a true American classic
Iconic American painter Norman Rockwell came to support the U.S. entry into World War II in his own unique way: by capturing the principles of human dignity that Allied forces were fighting to protect. His "Four Freedoms" paintings go on view at the New York Historical Society on May 25 as part of a large immersive exhibit about wartime life in America including a 1940s living room, the original Rosie the Riveter and many more historical documents, photographs, videos, artifacts and even virtual reality experiences. May 25-Sept. 2, 170 Central Park West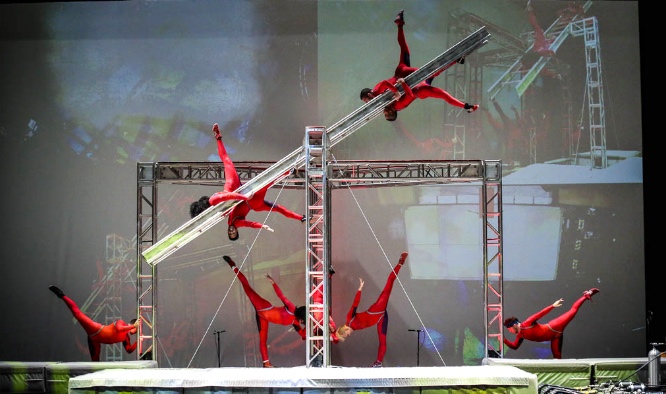 See a new kind of acrobatics
You haven't seen acrobatics the way SEA (Singular Extreme Actions) does it. Kicking off Brookfield Place's Summer 2018 lineup of events is Elizabeth Streb's troupe of daredevil performers defy gravity using elaborate contraptions, all set to music. Part circus, part dance, part stunt work, it's a must-see — and totally free. May 24&25 12:30 p.m. and 6 p.m., May 26 12:30 p.m., Lower Plaza, 230 Vesey St.
Go to a dance party at the zoo
Visit with your furry friends at the Bronx Zoo this weekend for a different kind of zoo tour during the first-ever Boogie Down series, going on every weekend through June 3. Join hip-hop icon Grandmaster Caz as he creates rhymes about animals during daily workshops, shake it at a daytime dance party with a live DJ, meet some street art legends (and make some of your own), and this weekend only taste some Cuban and Puerto Rican bites and learn about the history of salsa and mambo dancing. May 26-27, all activities included with admission, bronxzoo.com
Take a theme park trip to New Jersey
Make the trek to Wildwoods, New Jersey, where Morey's Piers is opening a new ride at Mariner's Pier called the Wild Whizzer, a family-friendly roller coaster with spinning carts that look like hovercraft. Pirates of the Wildwoods also got a major makeover with new 3D effects. All three amusement parks will be open all weekend, with Raging Waters starting its season on May 26. moreyspiers.com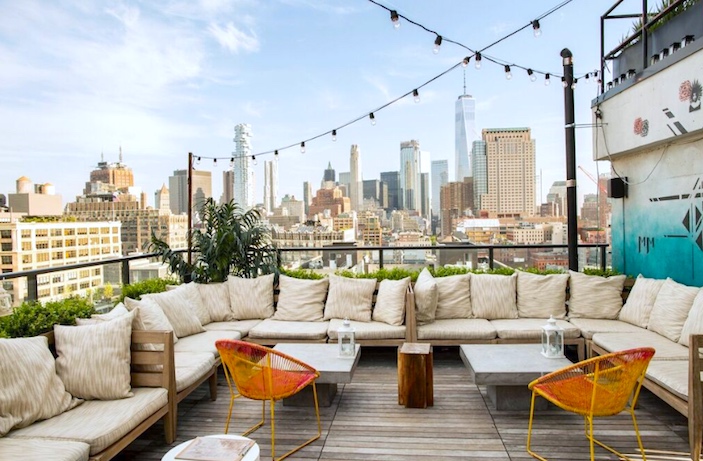 Have a Cuban brunch
New York's piece of Havana in the sky, Azul on the Rooftop, launches brunch service on Memorial Day Weekend. Both days from noon-4 p.m., enjoy Cubano breakfast sandwiches, tacos, fruit skewers and island-inspired cocktails like pineapple mimosas. The rooftop bar will also hold movie screenings and themed party nights all summer. Hotel Hugo, 525 Greenwich St.
Get animated at a DragonBall Z dance party
No need to wait for Comic Con when SonicBoombox and MashFest has its DBZ NYC party this Saturday. Bring your best cosplay but be sure you can still dance to a live DJ, plus door prizes for the first 100 fans and Funimation giveaways, a gaming tournament with including Street Fighter V and Super Smash Brothers 4, ping-pong and more. $5 advance, $10 door, must be 21+, May 27, 8 p.m.-1 a.m., Spin, 48 E. 23rd St.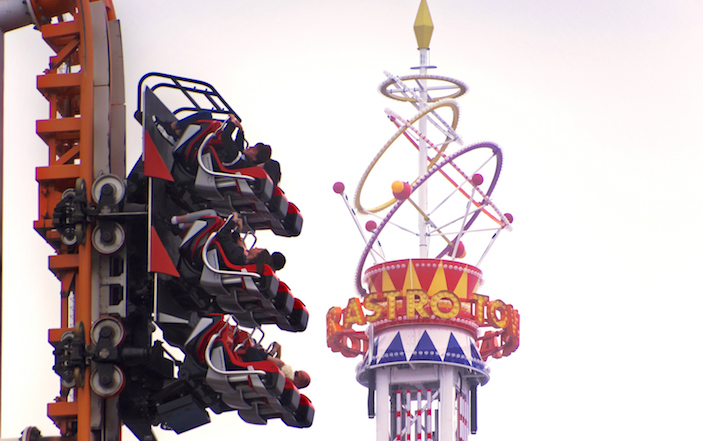 Ride Coney Island's newest thrill
Luna Park has a new thrillride for Summer 2018 opening on Saturday, May 26: the Astro Tower, a ride that hosts you up 137 feet high above the Boardwalk for a free-fall plunge back to Earth. Maybe save the hot dogs for afterward. The Coney Island History Project's new exhibit about the original attraction that drew people to the area, Coney Island Creek, also opening Saturday. 
Drink in a backyard garden
The sail-like awnings are back up at Williamsburg's Midnights, whose backyard is open to the sun and air again for the season for dinner and weekend brunch with new dishes and drinks like a Spanish take on the pisco sour with 1615 Pisco, Giffard pineapple, citrus, egg white and Aztec chocolate. Swing by on Sunday for their Second Anniversary Party with DJs, food and drink specials. May 27, 5 p.m. till close, 149 N. Sixth St., Brooklyn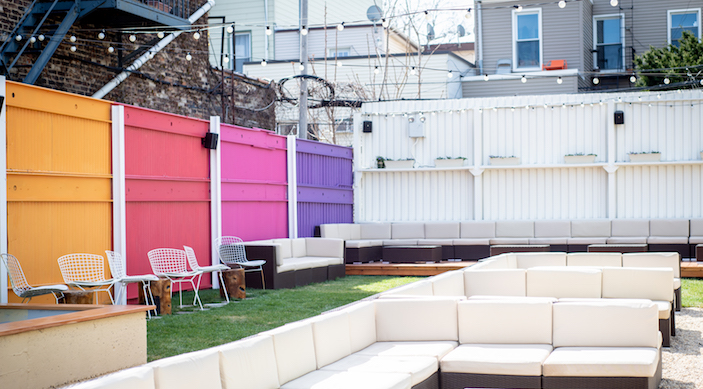 Lounge in Brooklyn's Palm Springs
Greenpoint has a new rainbow-colored outdoor destination: The Springs, a resort-inspired outdoor cocktail oasis perfect for warm weather lounging, with a fountain to dip your feet when temps get too hot. On Sunday and Monday, come for the Hawt Dawg Extravaganza, a backyard cookout with items like Chicago-style hot dogs and grilled corn, grown-up Rocket Pop slushies and a hula hoop contest. 224 Franklin St., Brooklyn
Learn about the military past of the Flatiron District
Did you know the Worth Monument used to be the site where presidents honored those who had lost their lives during wartime? Or that Memorial Day used to be called Decoration Day? Learn about the wartime history of the Flatiron District through its most notable landmarks on a free walking tour with professional guide Mike Kaback, courtesy of the Flatiron/23rd Street Partnership. May 27, 11 a.m., meet at SW corner of Madison Square Park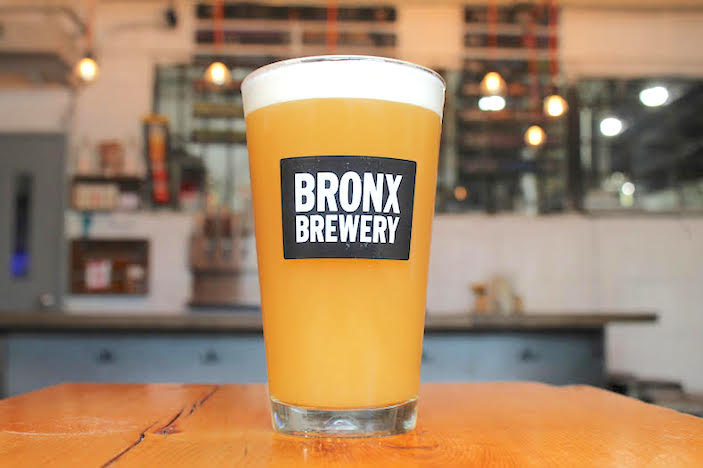 Welcome a brand new beer
After perfecting the craft beer bar — not to mention crazy burgers and sky-high waffle stacks — it's time for Clinton Hall to take it to the next level and commission their own brews. After months of development with Bronx Brewery, the first beer goes live on Memorial Day: the New England-style Gigawatt IPA, 7.8% ABV with a tropical head and biscuit undertones. Try it for $5 all day at Clinton Hall's FiDi, Brookly, Midtown, Seaport and Bronx locations, or free if you're a current service member or veteran.
Go to an artsy barbecue 
The creative crew at House of Yes is throwing their third annual Memorial Day Barbecue, going on all day Monday. Arrive early for the free hot meat (and vegetarian options too), then stay for the dancing and chill vibes in their indoor-outdoor space. Eli Escobar and David Kiss will be spinning all day, and as always there's a dress code: red, white and blue. May 28, 2 p.m.-midnight, 2 Wyckoff Ave., must be 21+, free entry before 6 p.m.