We know you went all out on Labor Day weekend, but there are plenty of reasons to get out this weekend too: the return of Refinery29's 29Rooms, a giant all-pork barbecue, a beard and mustache showdown at Coney Island and more things to do in NYC await!
Here are the best things to do in NYC this weekend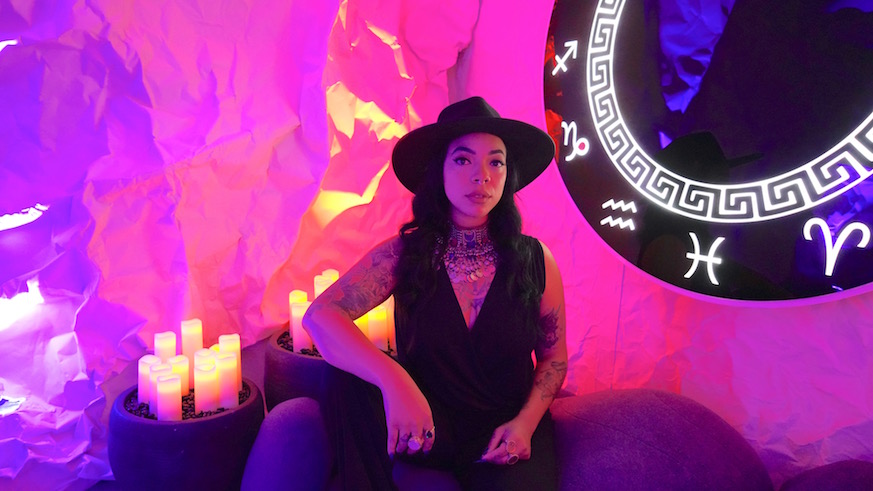 Get lost in all 29Rooms
Refinery 29 started the trend of made-for-Instagram galleries, and it's still doing it best with 29Rooms, a collection of — you guessed it — 29 individual galleries crafted by celebrities, artists and a handful of brands, but in our experience those have been cool too. More than just a bunch of photo ops, it's a thoughtful look at the state of the world and what's on our minds, with tons of interactive elements and even moments when your phone is not the best way to experience it. Sept. 6-9, 13-16, 588 Baltic St., $39.99-$129.99, eventbrite.com
New York Fashion Week is not just for designers
Love fashion but haven't been able to weasel a seat next to the runway? You don't have to miss out on New York Fashion Week — there are plenty of stylish events that are open to the public going on from Sept. 6-13, from pop-up shops and panels to makeup sessions and even getting sketched by a fashion artist.
Taste the new beer on the block
New York City's craft beer scene is so hot, Canada wants in on it. Ontario's Collective Arts Brewing has plans to open a Brooklyn taproom in 2019, and to introduce itself to the neighborhood it's holding a day of beer, art and music at The Well in Williamsburg this Friday. Eight mural painters will be working live, plus music, street food and a tap takeover of some of their signature brews plus collaborations with local breweries Finback and Barrier. Sept. 7, noon-midnight, 272 Meserole St., free entry, eventbrite.ca
An intercontinental ramen showdown
Four of our local ramen shops face off against four direct from Japan at this weekend's NYC World Ramen Contest for a two-day battle for noodle supremacy where you pick the winner. Just a few of the varieties include lobster ramen, wagyu brisket ramen and duck truffle ramen. The event is part of Japan Fes., a street fair with vendors and performances, a biannual affair where you're sure to eat, hear and see something new. Sept. 8, West Village on Bleecker St. b/w Christopher & 10th St., Sept. 9, Upper East Side on Third Ave. b/w 75th & 76th St., both days 10 a.m.-6 p.m., entry is free, ramen is $10 per bowl, facebook.com/japanfes
Love pork? This is your end-of-season barbecue
For a ninth year, Pig Island NYC brings together some of the tri-state area's best chefs for a massive barbecue on the Red Hook waterfront. Chefs including Jersey barbecue legend Robert Cho of Kimchi Smoke, Fletcher's pitmaster Matt Fisher and Connecticut's top spot Hoodoo Brown BBQ will be cooking up the best of Flying Pigs Farm, with a special challenge to create the smokiest, most tender ribs this year. Tickets include all food plus beer, cider and spirits, plus live music. Sept. 8, 11:30 a.m.-4 p.m., Erie Basin Park by Ikea, Brooklyn, $85 (kids under 12 free), eventbrite.com
A free night of comedy
The new app Laugh Exchange takes a theme and turns it into a comedy contest, with prize money to be won on a streaming show. Ahead of its October launch, all comedy fans are invited to its free Laugh Exchange Live! party on Saturday night — your RSVP includes a drink, too! — where 48 comics will do one-minute sets each with six different themes (sorry about the math). Comedy is followed by dancing courtesy of DJ Donwill. Sept. 8, doors at 7 p.m., Littlefield, 635 Sackett St., Brooklyn, ticketfly.com
Don we now our hair apparel
Your girlfriend might have started side-eyeing your extravagant facial hair, but you can redeem yourself at the annual Coney Island Beard and Moustache Competition this Saturday. It's $25 to compete in categories like Moustachio Marvel and Coney Island Curl, and the same for a ticket just to watch the spectacle. Sept. 8, doors at 6 p.m., Sideshows by the Seashore, 1208 Surf Ave., Brooklyn, coneyisland.com
Beer meets music at one amazing festival
Pitchfork brings the music, beer culture website October brings the brewers at OctFest, two days of concerts by 20 artists and over 250 varieties of beer from around the world coming to Governors Island. Curated food pairings are also on the bill, and you've got six hours on both days to try 15 3-oz. pours with your ticket, or purchase more at $1.50 each. Sept. 8-9, $75-$140, octfest.co
A carnival on the Hudson
The West Side County Fair is a rare treat within city limits, with carnival rides, fairway games, magic shows and live music are taking over from 68th to 70th streets; after you've ridden and seen it all, enjoy your carnival food while strolling along the river. Sept. 9, Riverside Park South, free, riversideparknyc.org
Take a deep breath
The "mindful triathlon" Wanderlust 108 returns to Prospect Park this Sunday, bringing a day of outdoor yoga led by Chelsey Korus and Faith Hunter, guided meditation by Melissa McKay and a 5K run (or walk). DJ Sol Rising will keep the energy high, with food by local vendors. You can get in free, though that doesn't include the 5K or some of the other events. Sept. 9, 7:30 a.m.-3:30 p.m., The Nethermead, free-$150, wanderlust.com/brooklyn
Meet the Bowery
Have you seen what's new on the Bowery? Check in with one of Chinatown's iconic blocks at the Bowery BBQ Block Party on Sunday, with unlimited food from Rice & Gold, Vandal, Bowery Meat Co, Bon Bon Candy and Shinsen, plus cocktails by Hennessy (your ticket includes one drink), live music and more. All proceeds benefit Apex for Youth. Sept. 9, 11 a.m.-5 p.m., 50 Bowery Hotel, second floor, $40, splashthat.com