Two of Europe's biggest dance parties land in Brooklyn, Frida Kahlo exhibit opens, a free New Years Day show and more things to do in NYC this weekend.
A barbecue in the middle of winter
Brooklyn's Pig Beach is doing its part to usher in warmer weather by hosting chef Shuai Wang from South Carolina's Short Grain for a one-night-only four-course dinner, bringing his Asian influences to traditional dishes. Just a few highlights: crispy smoked pork with Chinese mustard aioli, sticky fried ribs and cornbread with miso-sorghum butter. Feb. 7, 6 p.m., 480 Union St., Brooklyn, $65, leisurelyapp.co
Rock out with New Years Day
The most metal pop band in rock music, New Years Day, is dropping a new album this spring and going on tour — but you can hear it first at an exclusive free performance at Sony Square NYC, including a Q&A with the band and a meet & greet. It's first come, first served, so this one's for the true fans. Feb. 7, doors at 6 p.m., 25 Madison Ave., free, sony.com
What does your selfie say about you?
A fascinating new exhibit at the International Center of Photography analyzes the selfie. Your Mirror: Portraits from the ICP Collection looks at how people present themselves for the camera, as well as who photographers choose to portray and how through everything from 19th-century daguerreotypes to Instagram. Feb. 8-April 28, 250 Bowery, $14, icp.org
A Valentine's Day party for black hearts
Single? Anti-corporate? Just goth? Whatever reason you're choosing to opt out of Valentine's Day this year, do it at The Skint's annual Anti-Valentine's Day Party. Hit the dancefloor of Littlefield for It's Friday I'm Not in Love in your best all-black ensemble (this is not a suggestion, it's the dress code) and work out your frustrations with Cupid to songs of heartbreak, plus a themed photobooth, questionable love advice and drink specials. Feb. 8, 10:30 p.m.-3 a.m., 635 Sackett St., Brooklyn, $7-$10, littlefieldnyc.com
Two international parties land in New York
Underground party leaders Teksupport are bringing two legendary parties to Brooklyn this weekend. On Friday, Feb. 8, London deep house party Fuse makes its New York debut with Seb Zito, Archie Hamilton and Enzo Siragusa, then on Feb. 9, catch techno/house/electronica master Maceo Plex when he brings the eclectic dance party Mosaic alongside Helena Hauff, Axel Bowman and Danny Daze. 99 Scott Studio, 99 Scott Ave., Brooklyn, $25-$99, tixr.com
Meet Frida Kahlo all over again
The largest exhibit of Mexican artist Frida Kahlo's works in the U.S. in 10 years is coming to the Brooklyn Museum. Alongside her famous paintings, drawings and photography, the show includes rarely seen clothing, accessories and possessions discovered in 2004 that give a personal look into how politics, gender, national identity and disability played a part in her work and life. Feb 8-May 12, brooklynmuseum.org
What's the deal with Jerry Seinfeld now?
After a two-year run of sold-out shows at the Beacon Theater in 2016-17, Jerry Seinfeld is back in residence. The stand-up comedian known best for pulling back the veil of glamour from New York and more recently drinking a lot of coffee with fellow comedians will appear for 10 nights with two shows each. Feb. 8-June 7, msg.com
There's no straight man in this comedy show
Stories, singing, comedy — you get a little bit of everything at a Justin Sayre production. The actor/writer/bon vivant is back at Joe's Pub this weekend with an all-new variety show Queer Revolution Live! showcasing the many talents of LGBTQ performers from across the city. Feb. 9-10, 9:30 p.m., 425 Lafayette St., $25, joespub.publictheater.org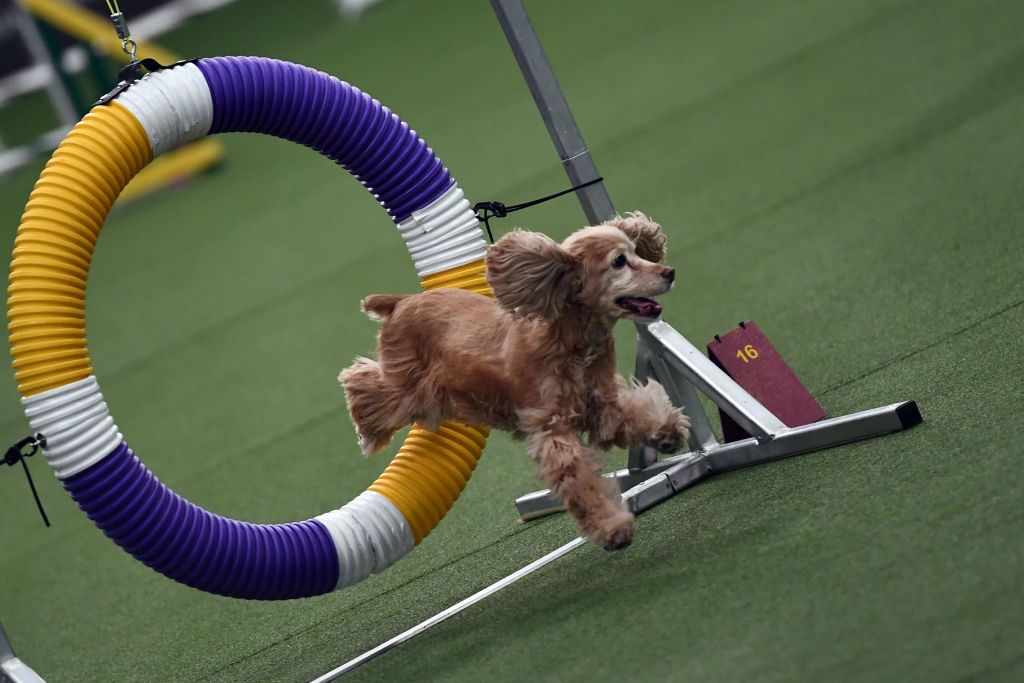 The best pups come to NYC
Meet more than 3,000 of the best dogs in the world at the Westminster Kennel Club Dog Show. Saturday, Feb. 9 is Meet the Breeds day, when you can shake paws with the participants and learn about what makes them unique then cheer on the competitors of the annual Masters Agility Championship. Cat fans have their moment too, with feline fashion and agility shows. The main competitions take place Feb. 11-12; tickets are available to all events. Piers 92 & 94 and Madison Square Garden, westminsterkennelclub.org
Chill out, dude
Immersive screening masters BBQ Films is starting a Green Screen series "celebrating cinema, cannabis and community." For four Sundays beginning Feb. 10, they're bringing nostalgia like an arcade and cartoons, stand-up comedy and trivia to Chelsea Music Hall, leading up to a good-vibes-only way to watch some of your favorite movies, costumes or comfy PJs encouraged. This weekend's feature is Half Baked. Feb. 10, 17, 24, March 3, doors at 4:20 p.m., Chelsea Music Hall, 407 W. 15th St., $20-$50, bbqfilms.com
Last chance: Celebrate Mickey Mouse's 90th birthday
Did you know Mickey got his big break in New York? After getting his start at the Broadway Theatre in 1928, Walt Disney's most famous creation is back, this time in the Meatpacking District. The pop-up gallery — what else? — is called Mickey: The True Original and reveals relics from the Disney Vault among original artworks by modern artists both internationally known and local stars. Plenty of Insta-worthy moments, an ice cream booth by Ample Hills and other surprises await. Through Feb. 10, Tues-Sun from 10 a.m. to 8 p.m., 60 10th Ave., $38, showclix.com
Extended: Bumper cars take to the ice
Cruise the ice at Bryant Park's Winter Village in something new this year: ice bumper cars! Now extended through Sunday, Feb. 24, they're $15 for 10 minutes of driving time — which should be just enough to rattle your teeth. Available Mon-Wed from noon-5 p.m. Thurs-Sun from 2-8 p.m., wintervillage.org
Ticket alert: See what's new Off Broadway
The producers of Broadway have to play it safe to keep tourists happy, but there's plenty of innovative and risky theater happening Off Broadway. See 34 shows, from the new musical Alice By Heart from the creative team behind Spring Awakening to the cheerleading horror story We Are Tigers during Off Broadway Week, when tickets are 2-for-1. Feb. 11-24, nycgo.com
Thing to Do in NYC: Ongoing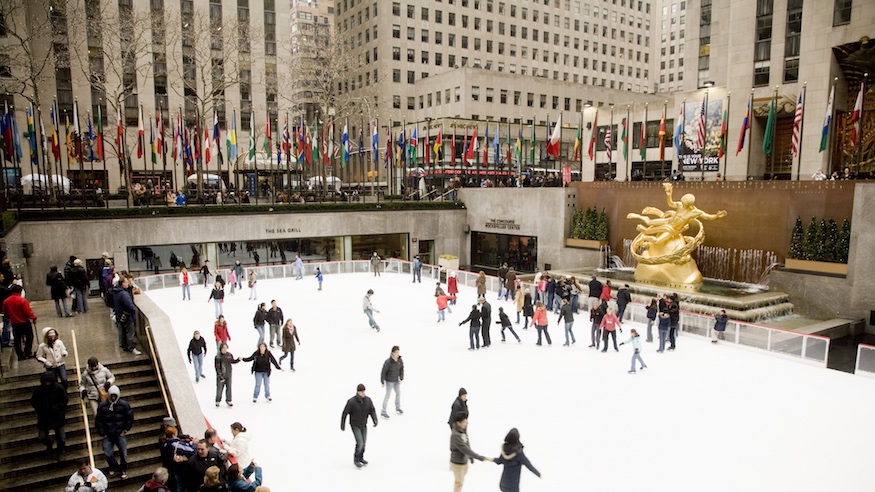 Work on your NYC bucket list
The city's tourism agency NYC&Company decided to combine its three slow season promotions into three weeks of crazy savings. Winter Outing is your chance at 2-for-1 tickets to essential New York attractions like going to the top of the Empire State Building or seeing a Broadway show, plus prix-fixe menus at hundreds of restaurants. Reservations now open, Winter Outing goes from Jan. 21-Feb. 10, nycgo.com
Can you survive Iron City?
Step into the world of James Cameron's upcoming film Alita: Battle Angel. Passport to Iron City is part escape room, part immersive theater created by iam8bit and built by the film's production crew, you'll have to work together to solve puzzles and build the things you need to make it out alive. Through Feb. 13, 470 Driggs Ave., $25, alitaexperience.com
A Midsummer Night's Dream comes to life
Would you ever really want to meet a fairy? That's what happens to a theater troupe rehearsing A Midsummer Night's Dream in the woods, who fall under his mischievous spell and put on a different kind of performance. The show is the latest from New York Shakespeare Exchange, acclaimed for their modern makeovers of the Bard's work, so strap in for a wild night. Jan. 31-Feb. 10, The Secret Theatre, 4402 23rd St., Long Island City, $25, nysx.org
Make life more colorful
One of our favorite Instagram pop-ups of the year, Color Factory, just extended its SoHo run through Feb. 28. If you've got visitors in town, it's a great bonding experience instead of just taking photos of each other. And who doesn't love a ball pit? 251 Spring St., $38, colorfactory.co
Dive into a black hole
Fresh off dazzling the Sundance crowds, Spheres is a three-part virtual reality movie that takes you inside a black hole (via an Oculus Rift headset). Your captains (narrators) are Stranger Things' Millie Bobby Brown, Jessica Chastain and Patti Smith, so enjoy the ride! Through March 3, Mon-Fri 2-8 p.m., Sat-Sun noon-8 p.m., 600 Fifth Ave., $50, rockefellercenter.com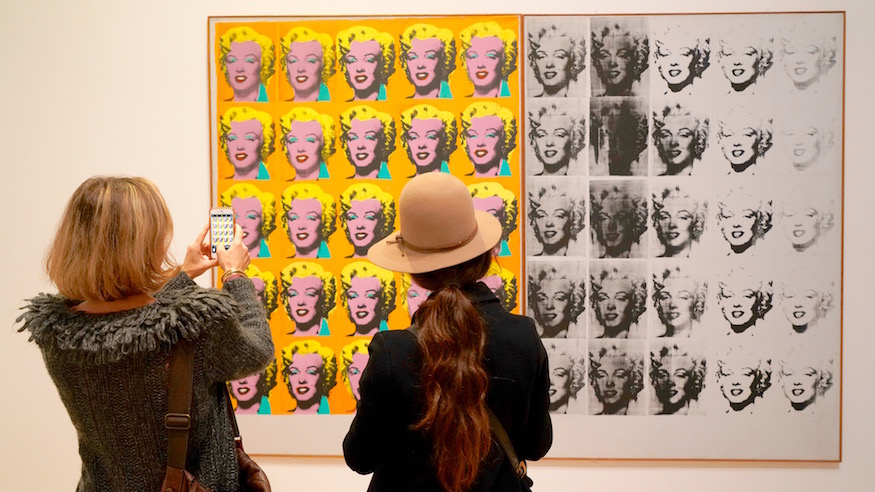 Beyond the Campbell's Soup cans
Who is Andy Warhol? The Whitney Museum goes on a vast journey to find out in its major winter exhibit Andy Warhol: From A to B and Back Again, opening Nov. 12. The show peels back his carefully crafted persona, the show looks at how Warhol changed the role of artists in society, including new materials discovered after his death in 1987. Through March 31, 99 Gansevoort St., included with admission: $25 adults, free for kids 18 and under; whitney.org
A fantasy legend gets a real-world tribute
J.R.R. Tolkien stoked a love of fantasy in generations of readers before his films revived the genre onscreen. Tolkien: Maker of Middle-Earth at The Morgan Library reveals his original illustrations, maps, draft manuscripts and more from The Hobbit, Lord of the Rings and The Silmarillion, plus personal photographs and memorabilia. Through May 12, 225 Madison Ave., $20, free for 12 and under, themorgan.org
An unflinching survey of Mapplethorpe's legacy
Few photographers can claim to be equally acclaimed as controversial, but then there's nothing conventional about Robert Mapplethorpe as the Guggenheim's new retrospective Implicit Tensions: Mapplethorpe Now shows. The dozens of works include examples of all the ways he challenged the world to see beauty in places it wasn't looking — chief among them black men and BDSM scenes — while also stripping celebrities of their glamour, images that remain provocative even today. Through July 10, 1071 Fifth Ave., $25, guggenheim.org
The sexy side of punk rock
Punk culture protested pretty much everything about what it saw as the mass-produced, repressed lives we were leading, often by using sexuality to transgress and defy expectations. New York's lusty playground the Museum of Sex just opened a new exhibit Punk Lust: Raw Provocation 1971-1985, an immersive gallery with over 300 artifacts spanning various archives and private collections. Through Nov. 30, 2019, 233 Fifth Ave., $19.50, museumofsex.com