Grilling is more popular these days than ever, but for city dwellars living on the top floor, lighting up a barbecue isn't always so easy. So sometimes your only open flame option to drop a ribeye onto is your kitchen stove. And despite your Food Network binge-watching — in which every kitchen remains operating room clean from prep to serve — your studio winds up resembling a smoke- and grease-filled auto body shop, setting off smoke alarms and routinely making you the enemy of your neighbors.
But is it possible to have the best of both worlds: a perfectly cooked steak from your stove and while keeping your kitchen clean? It's easier than you think if you just follow these common sense tips provided by the "Healthy Irishman" Gavan Murphy co-founder of nut butter behemoths The Beardy Boys and whose client base includes Patriots quarterback Tom Brady.
So how do you keep your steak delicious and your kitchen clean?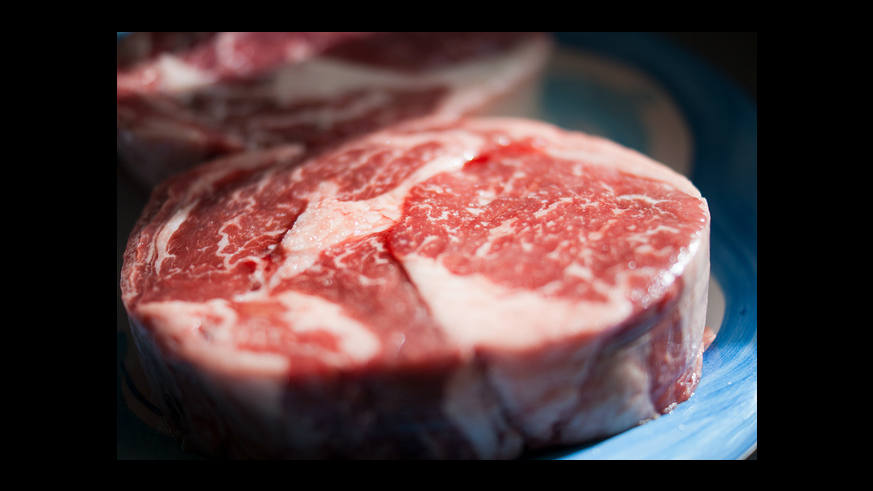 Murphy suggests two no-brainers when it comes to steak preparation and reducing cleanup time. 
Taking your meat out of the refrigerator ahead of time is the best way to avoid a smoky, grease-splattering mess, Murphy says. Most people are in a rush home from work and just pull it out of the fridge ice cold then slam it onto a lukewarm skillet. Wrong. Allowing it to sit on your kitchen counter till it gets to about room temperature — aroundt 20 minutes, according to Murphy — will allow the meat to cook quicker and more evenly. While the meat sits, Murphy  says this is the perfect time to get your cast-iron pan ready and heated — making sure it's plenty hot before placing your steak on it. 
"A lot of people just pull a steak right out of the refrigerator—some chefs as well — and drop it right on a skillet," says Murphy, who's appeared regularly on Paramount's restaurant revival reality show "Bar Rescue." "That will actually cool the skillet and cause the steak to cook unevenly." 
As an added final touch to your kitchen masterpiece, Murphy emphasizes that once your steak is done, make sure you allow it to cool and rest several minutes before slicing. "This is super important," Murphy says. "Otherwise all the juice is going to run out and your're left with a dry steak."
For the perfect steak recipe and other food information, go to gavanmurphy.com.