When Siren first premiered on Freeform last March, the drama series about the existence of mermaids and their many connections to the seaside town of Bristol Cove became an overnight sensation. Hence why the cable network, which is also the home of shows like The Bold Type, Cloak & Dagger and the Black-ish spinoff Grown-ish, is going all in for Siren season 2. The new batch of episodes premieres this week.
What is Siren season 2 about?
In the first season, Siren followed the adventures of marine biologist Ben Pownall (Alex Roe) and the land-capable mermaid Ryn (Eline Powell). The latter spent most of the first 10 episodes trying to find her sister, who was captured by fishermen and later taken by the military. When the Siren season 2 premiere episode "The Arrival" begins on Thursday, however, Ben, Ryn and the audience will soon realize that these two mermaids aren't the only ones out there.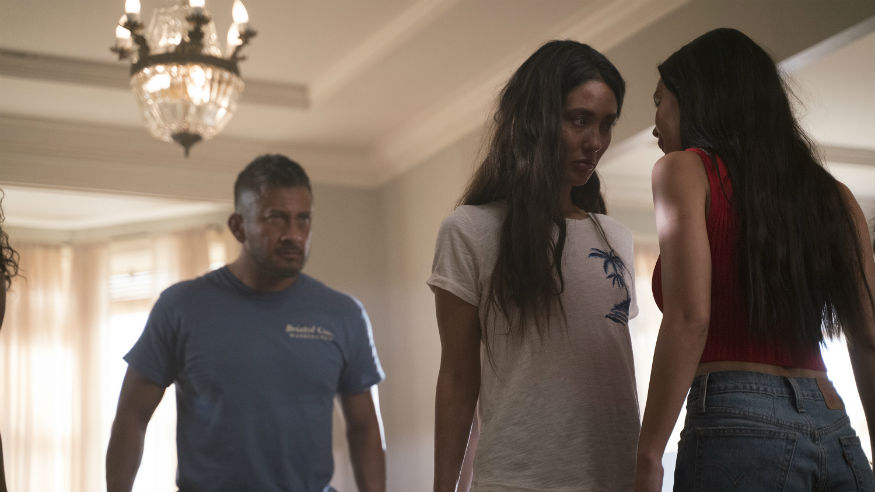 Season 1 also dove into the nature of the "siren song," the mysterious and melodic phenomena that initially attracted Ben (and others) to Ryn and her kind. She saves him from its more detrimental, death-inducing aspects in the season 1 finale, but with Ben's suffering the after-effects and the addition of even more land-capable mermaids, Siren season 2 is about to kick the fantasy-driven story into overdrive.
How to watch the Siren season 2 premiere
Seeing as how Siren is a cable series that broadcasts new episodes every week, the best and easiest way to check out Thursday's season 2 premiere is to watch it at 8 p.m. ET on Freeform. (Or, DVR it and watch it later if that's an option available to you.) Otherwise, Freeform typically puts recently broadcast new episodes of its original shows on Hulu within a day or two of airing. So Hulu subscribers should be able to check it out late Friday or early Saturday.
Siren season 2 premiere date
Siren season 2 premieres Jan. 24 at 8 p.m. ET on Freeform.