Step aside, pirates,princesses, and "Harry Potter" impersonators. It's 2016, and superheroes (andvillains) are ruling the Halloween costume business.

According to Google's FrightGeist tool, comic book characters made up 16 percent of all costume web searches this year, including Batman, Wonder Woman and Joker.

But Google says Halloween party-goers will have a "frighteningly high" chance of running into thescary-sexy super-villain Harley Quinn. Margot Robbie's character in the box-office hit "Suicide Squad" is ranked nationally as the No. 1 most searched Halloween costume.

"Daddy's Little Monster" dominated major cities around the country, including Philadelphia, New York City, Boston, San Francisco and Seattle, and her sweet pigtails popped up all over social media.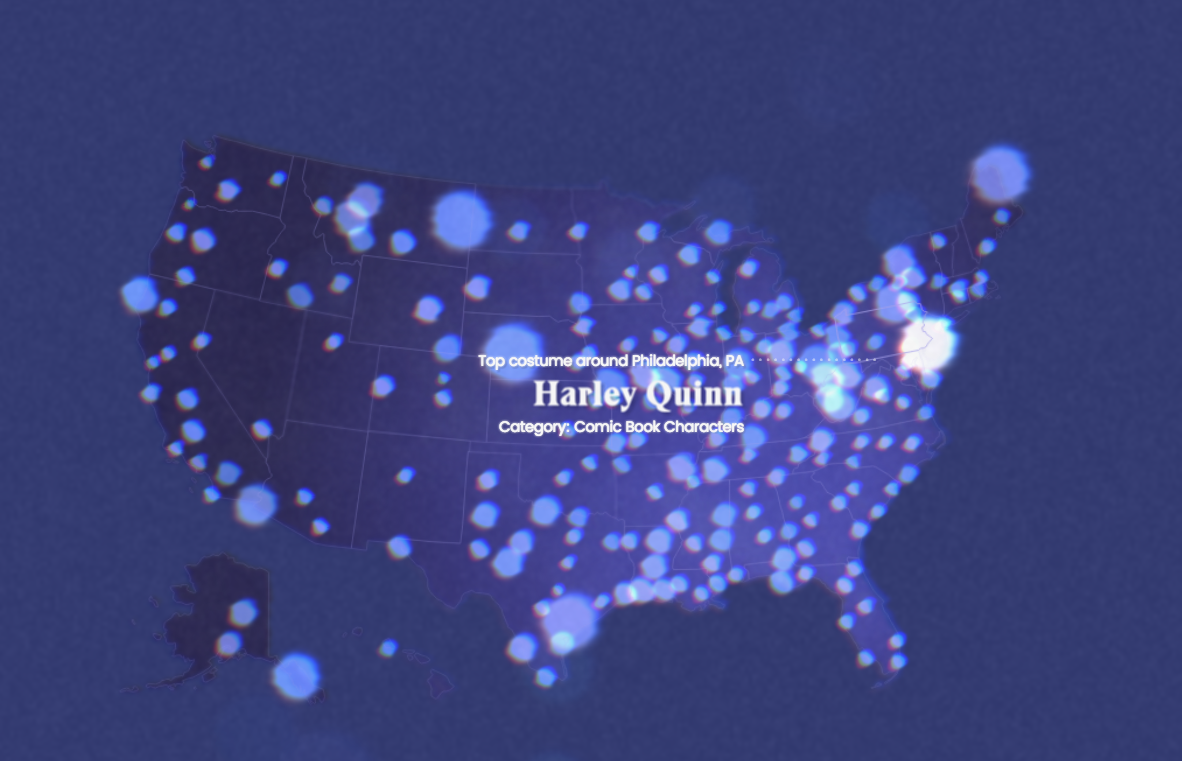 Me and hubs are the best couple in the DC Universe for Halloween #PoisonIvy #HarleyQuinn pic.twitter.com/2JpfuYJq27— Donna The Dead (@MildlyAmused) October 30, 2016
2016 was a big year for resurrecting vintage pop-culture icons. Pikachu, "Ghostbusters" and "Star Wars" saw a resurgence, no doubt from the release of mobile app Pokemon Go and reboots of the two classic movies.

There are still plenty of places that are bucking the superhero theme altogether. Pebbles Flintstone is trending in Presque Isle, Maine, and Fairbanks, Alaska; Care Bears are big in Binghampton, New York; and construction workers are popular in Flint, Michigan. But perhaps weirdest of all is Helena, Montana, where trick-or-treaters are going with the classic gumball machine.