Netflix's hit documentary series The Staircase and Making A Murderer riveted true crime junkies and shed light on the flaws of the U.S. criminal justice system with the help of attorneys David Rudolf and Jerry Buting. Now, the high-profile lawyers are kicking off a national tour together, and they're making the Boston area their first stop.
The pair will appear together at the forum True Crime: Shattering the Illusion of Justice on July 22 at  The Center for Arts at the Armory in Somerville. Rudolf and Buting will square off in a conversation about the fundamental flaws in the criminal justice system, according to organizers. The men met more than 30 years ago, when Buting was Rudolf's law student.
Fans of The Staircase and Making A Murderer may remember these guys...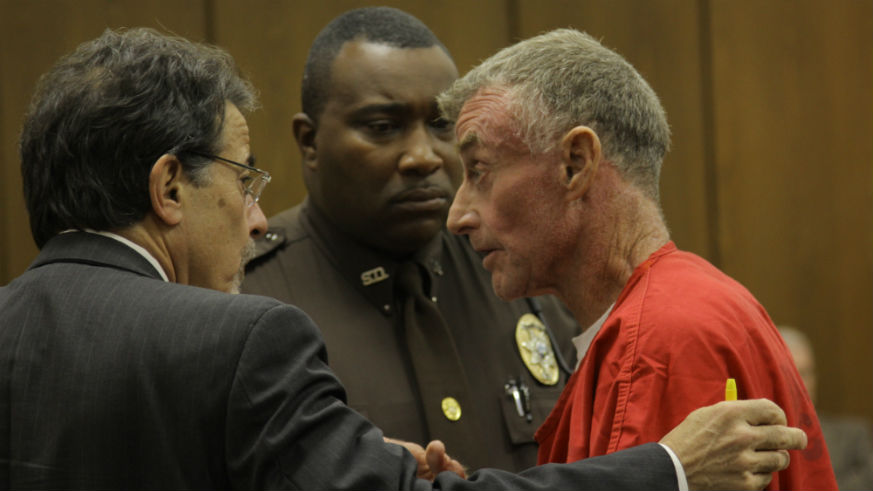 The Staircase star attorney David Rudolf defended novelist Michael Peterson, who was convicted in 2003 with murdering his wife Kathleen Peterson. Rudolf adamantly maintained Peterson's innocence, working with him on his eventual release and 2017 Alford plea. The Staircase chronicled Rudolf's defense of Peterson, which spanned 16 years.
Making a Murderer defense attorney Jerry Buting represented Steven Avery in the Netflix series. The series premiered in December 2015, and followed the story of Avery, a Wisconsin man who ended up serving 18 years in prison for the wrongful conviction of sexual assault and attempted murder of Penny Beernsten. Avery was fully exonerated in 2003, thanks to DNA evidence, but his nephew Brendan Dassey wasn't so lucky. Dassey was also charged in the murder, largely based on his confession under interrogation, and he is serving time in prison on the charges. Fans of the true crime series can rejoice, because Making a Murderer season 2 is in the works and will reportedly include updates to Dassey's case. Buting wrote the book, "Illusion of Justice: Inside Making a Murderer and America's Broken System." 
True Crime: Time, tickets, seating information
True Crime: Shattering the Illusion of Justice's Boston event will kick off with doors opening at 7 p.m. on July 22. Rudolf and Buting will begin their discussion at 8 p.m. Tickets are available in advance and can be purchased for $26. Visitors can also buy tickets at the door for $31, assuming they're not sold out. Advance ticket sales close at 5 p.m. on the day of the show, and all ticket sales are final. All seating is general admission and is available on a first-come-first-serve basis.