Boston Harbor flounder are now tumor-free thanks to a multi-billion dollar remediation effort, proving that investment from the federal government can positively impact the environment.
But this proof makes the Trump administration's disregard for environmentally-friendly policies even more concerning, one biologist said.
Boston Harbor was once the most polluted port in the country. In the late 1980s, more than three-quarters of the winter flounder caught in Boston Harbor showed signs of liver disease.
Many of them even had cancerous tumors thanks to all the sewage sludge and toxins dumped in the water.
But now, the flounder and the water they swim in have rebounded. It's a scientific success story, showing the importance of federal environmentally-friendly policies, said Michael Moore, a biologist with the Woods Hole Oceanographic Institution.
In a recent paper published in the journal Diseases of Aquatic Organisms, Moore summarized the biggest sign of progress.
"What has changed has been an absence, since 2004, of tumors in Boston Harbor flounder," he said. "The 'why' is important, and the 'why' is that there's been a very substantial implementation of the Clean Water Act."
What cleaned up Boston Harbor?
Since 1986, Moore has been working with the Massachusetts Water Resources Authority (MWRA) to monitor the health impacts of water contaminants on Boston Harbor flounder.
When he first began, there were "a lot of dirty industries" and unregulated practices that caused nitrogenous wastes, petroleum and pesticide chemicals, metals and nitrates to turn the Boston Harbor water toxic.
The flounder were a proxy for that pollution. If he saw the same level of cancerous tumors in humans, Moore said, "it would certainly make me sit up and think an issue is awry."
Now that the Boston Harbor flounder are tumor-free, it's a sign of a healthier harbor overall. 
A 1984 federal district court case mandated that the MWRA improve sewage and runoff handling in the harbor, and it did so through a $3.8 billion project to construct a sewage treatment plant and a 9.5-mile discharge tunnel.
"In government, you often debate shades of gray," said MWRA's executive director Fred Laskey in a statement. "But in this case, the empirical data are irrefutable. The clean-up of Boston Harbor is the greatest environmental achievement of this generation."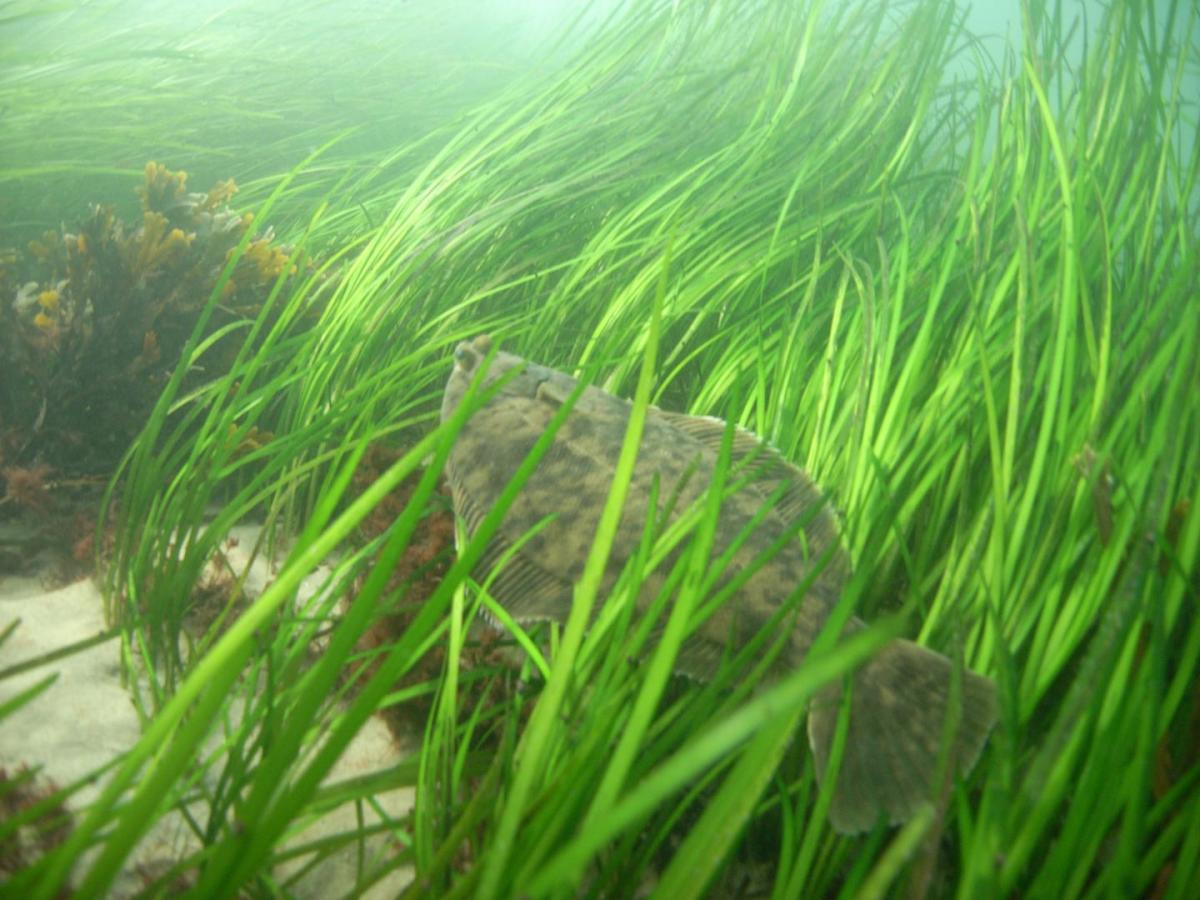 Scientists documented a dramatic rebound in flounder health in Boston Harbor, spurred by decades of remediation efforts. Photo by Chris Pickerell, Cornell Cooperative Extension of Suffolk County
It was a big effort, but it was worth it, and the proof is in the fish.
"I would not have eaten fish 30 years ago from Boston Harbor," Moore said, "but I would eat them today."
The big picture of the Boston Harbor turnaround extends beyond the Bay State, though, and Moore wonders if the Harbor were so polluted today, would the current administration see the value in improving it?
"The federal government drove that cleanup by its legislation," he said, "and I think it's really important to realize whether it be climate change, heat pollution or chemical pollution, it's reasonable to recognize at times that tax-funded major projects and short-term costs to some dirty industries have real value."
"Essentially this study has shown a very concrete reason why big government with big money can have very strongly-desirable environmental impacts," he added, "when done wisely."